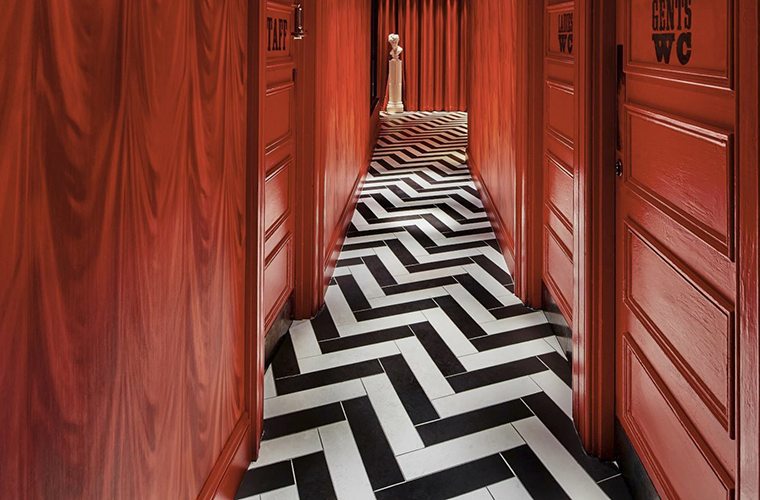 2018's standout flooring trends
1 YEAR AGO
Flooring is one of the key elements of your bar or restaurant's aesthetic. It brings together other elements, such as the colour palette and furniture, to create a cohesive venue. Already this year, plenty of great flooring trends sure to inspire design enthusiasts are emerging. Here's our pick of the best of the bunch.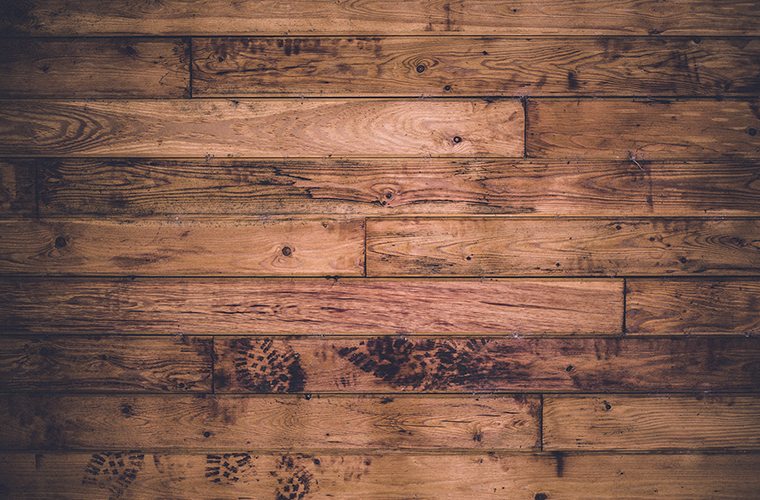 Distressed wood
Opting for distressed flooring has been a popular aesthetic choice for rustic venues for several years, but it looks to take off in an even bigger way in 2018. There are so many different options, depending on the level of 'distress' desired and the style of markings which suit your own establishment. We predict some of the most popular floor types for 2018 will imitate the aged effect of older wooden flooring, providing a heritage touch without the years required to achieve it.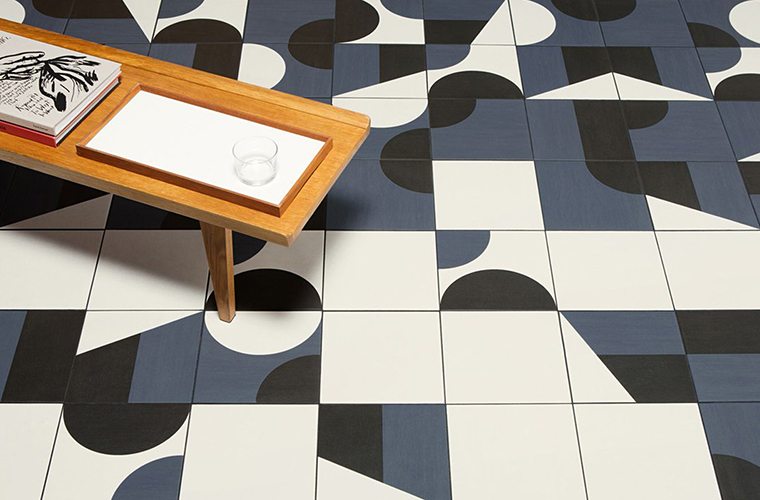 Graphic tiles
Ever considered using your flooring as a sort of interior design art canvas? Then graphic tiles are the vibrant option you've been waiting for, with manufacturers rushing to create increasingly elaborate designs to suit every possible taste. From the vividly coloured to the monochromatic, you could even use tiling to scrawl a message across your venue floor – truly a way of ensuring your interiors stand out from the pack.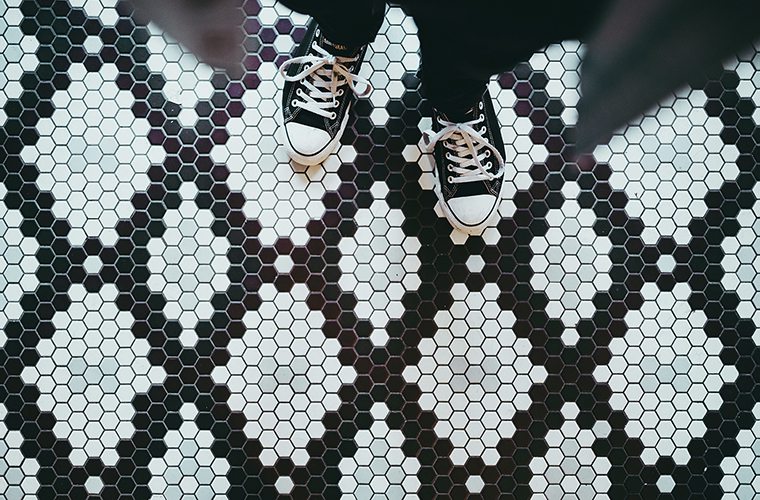 Monochrome
Minimalist monochrome tiling and flooring looks set to make a big impact in 2018. The look is also surprisingly versatile, and can be dressed up or down depending on your own branding and interior choices. Add vibrant pops of colour to the surrounding area, and you've made the most of a blank canvas; keep everything else in black and white and your venue has a wonderfully pared-down look and feel.  The modern take isn't the same black and white which has been around for years, but a great new way to twist convention to create unexpected results.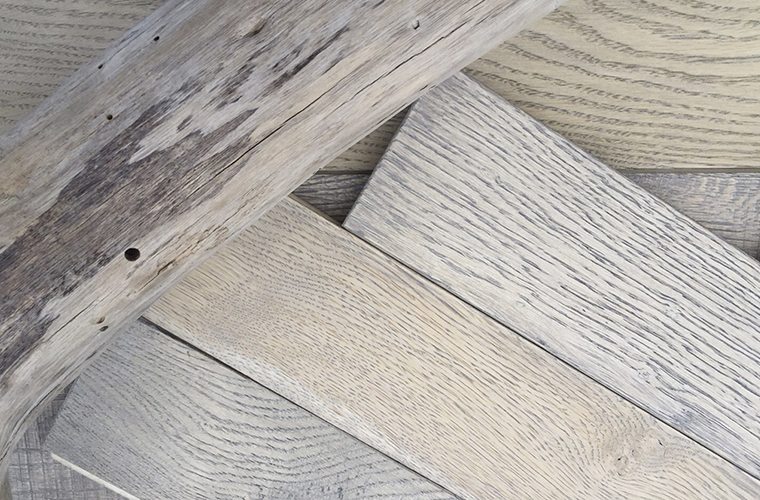 Bleached wood
The natural brown colours of wooden flooring might not be to everyone's taste, but wood itself remains a mainstay of modern flooring choices. A bleached surface provides all the charm of natural wooden floors with a subtler colour palette to work from in the remainder of your interior choices. This makes it ideal for those seeking to keep things simple and uncluttered.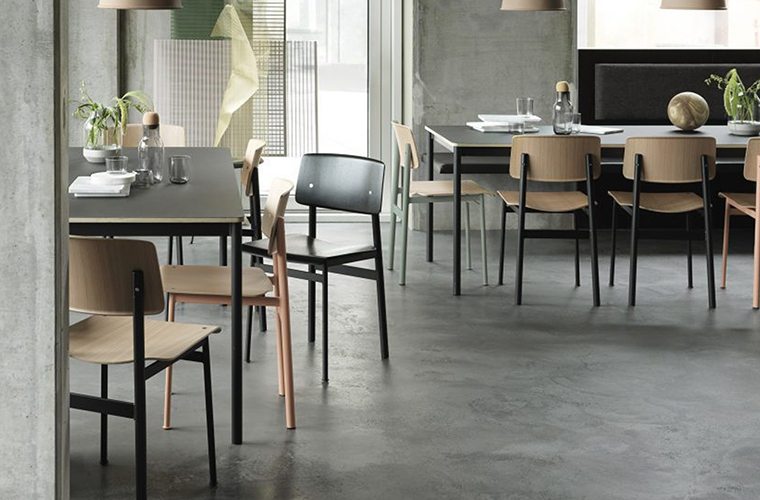 Concrete
It's an instantly recognisable industrial flooring choice – and an increasingly popular one for bars and restaurants. Concrete flooring is sure to get you noticed, and can be incorporated into most interior design projects for a strong, bold look and feel. Concrete has become particularly popular once distressed, as a modern alternative to wooden flooring and a way of making a significant style statement with your interior.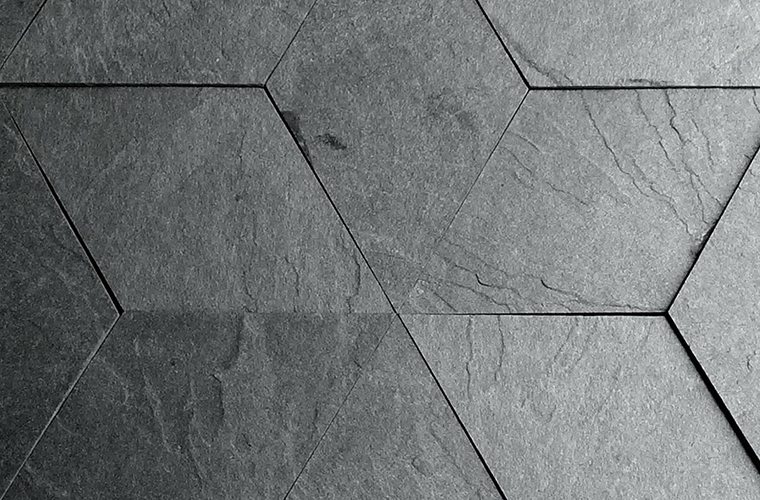 Textured tiling
Texture plays a key role in many of the year's flooring trends and tiles are no different. Instead of the traditional smooth surface tiling is renowned for, the latest varieties instead take on a different look and feel, more closely resembling wood or other natural alternatives. This makes textured tiling an adaptive and popular addition to most spaces.