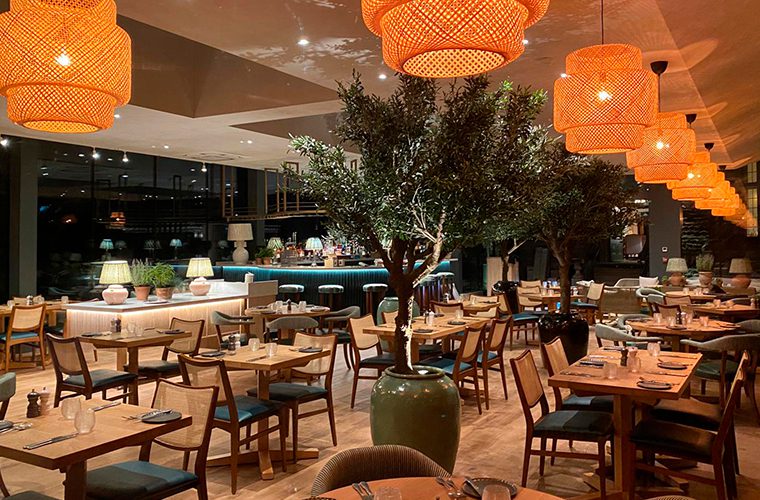 An expert's guide to updating your restaurant's interior
5 MONTHS AGO
With trends coming and going, as well as the restaurant industry going through extreme changes in the past few years, your restaurant's interior can quickly become outdated.
Although you may be worried about the investment that comes with a full-scale renovation, it can actually be relatively simple and cost-effective to make a few small tweaks.
Changing up certain aspects and areas of your restaurant can make a big difference. Turning it from a dated space to one that's modern and alluring to customers.
Here's our expert guide on how to update your restaurant's interior effectively.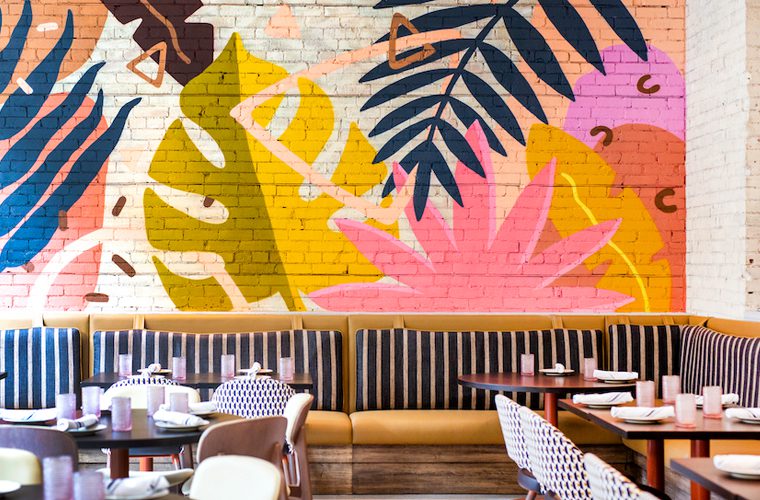 1. Be creative with the colour palette
You'd be surprised by how much of a difference a simple lick of paint can make to your space. Take your boring, white walls and elevate them using adventurous pops of colour.
This quick and simple process can be done quickly, causing minimal disruption to diners or staff, but can completely change the atmosphere of your restaurant.
Before you get the paints and brushes out, take time to consider the colour palette you want to achieve in your space. Make sure that it matches your brand image and existing furniture before you get to work.
If you're worried about incorporating bright colours, why not start with a feature wall that matches your space to breathe new life in, rather than repainting everything.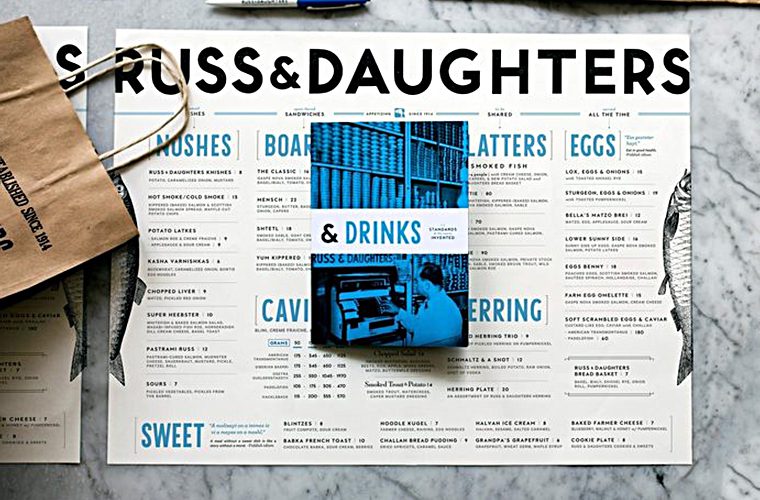 2. Redesign your menus
Your menu design can affect the way people view your restaurant. If it's plain and simple, they may not perceive your restaurant to be as high-quality as we both know it is.
Work with a designer to update your menu design that speaks to your target diners and is a true reflection of the image you want your restaurant to convey.
Many restaurants forget about the importance of this small touch, but your menus should be seen as just as much a part of your interiors as your tables and chairs.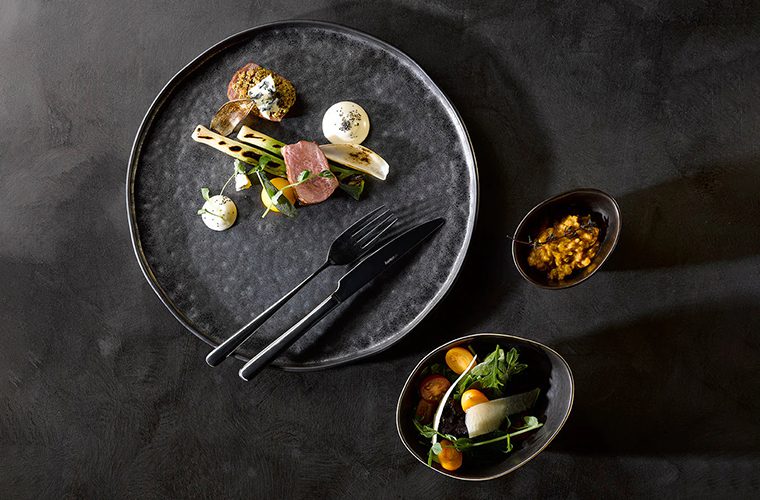 3. Update your tableware
Cracked plates, chipped cutlery or stained tablecloths can really put a customer off your establishment, so make sure to update them every now and then.
Choose tableware and serving ware that is cost-effective yet durable, so you know it will last you and your team a long time before you need to replace it.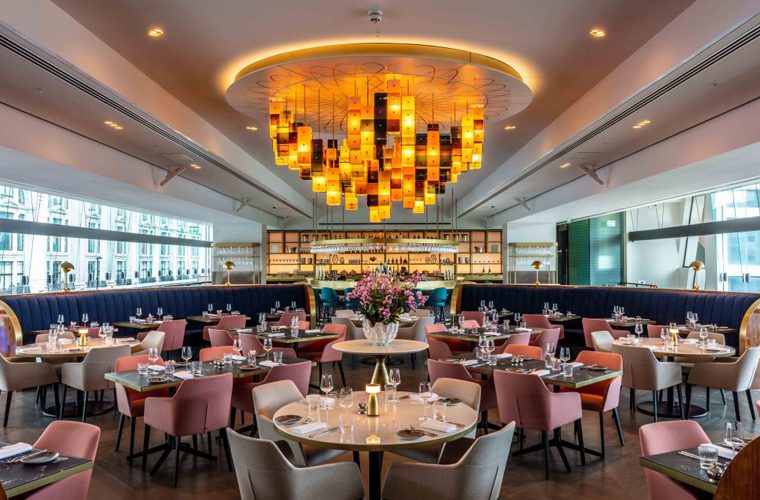 4. Utilise creative lighting
A statement lighting feature can instantly transform the entire ambience of your space. Whether you want to create a cosy hideaway or a bright and airy haven, your lighting can really set the tone.
Using dim table lights or candles is a good way to create a more romantic feel if most of your customers are couples. Or overhead lighting is a great choice if you want a natural, consistent feel around the whole space.
You could also up the glamour by choosing sophisticated lighting and lampshades that match the rest of your interior and deliver a stylish finish.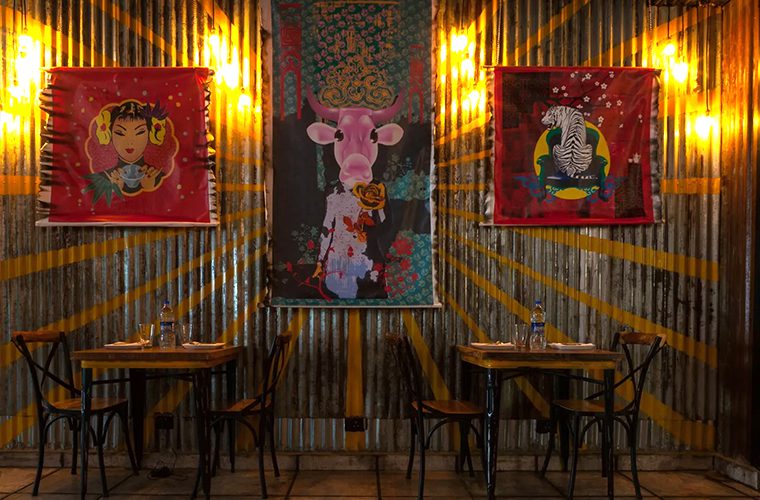 5. Hang some unique art
Bring your restaurant into the modern day with some fun and unique art. Whether you want to showcase some of your favourite local artists, or want to step out of your comfort zone with sculptures, art can take your restaurant to the next level.
For example, if you're running an Italian or Greek restaurant, having art depicting the beautiful countryside in these locations could be a great way to transport your customers abroad while they visit.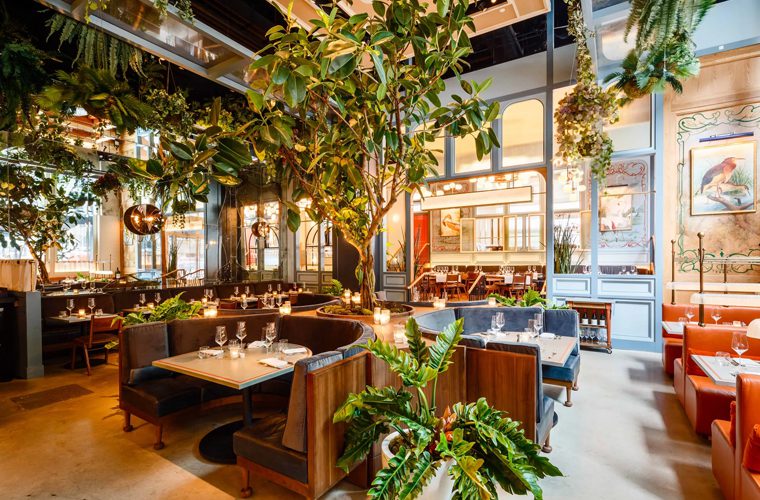 6. Add hints of greenery
Finally, adding plants to your dining space will provide a splash of colour and an effortless calming effect.
Plants can be used to decorate waiting areas, dress up tables, or cover your bar area.
However, you should be careful to avoid living plants that could trigger allergies, or that produce smells that could be distracting.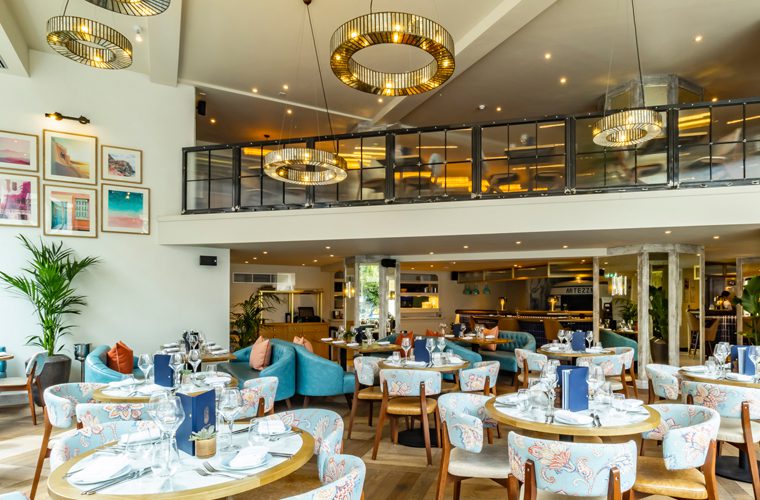 Update your interiors with Dawnvale
If you want to take your restaurant's interior to the next level, you can trust Dawnvale to bring your vision to life.
We're trusted by some of the biggest names in the hospitality, leisure and entertainment industries – and we'd love to help you too.