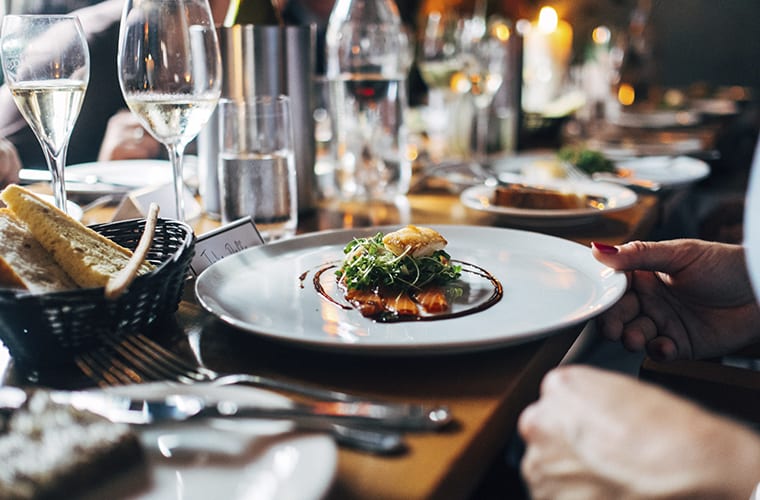 Booking trends – what's new and what tech should you be considering?
2 YEARS AGO
Over the last few decades, the way that we book hotel rooms and reserve tables at our favourite restaurants has completely transformed.
No longer do we have to pick up the phone, dial a number and speak to somebody in the hope that they can squeeze us in for a last-minute romantic dinner for a forgotten anniversary. Instead, we browse availability from multiple venues, in our location of choice, in seconds on our smartphones, tablets and desktop devices.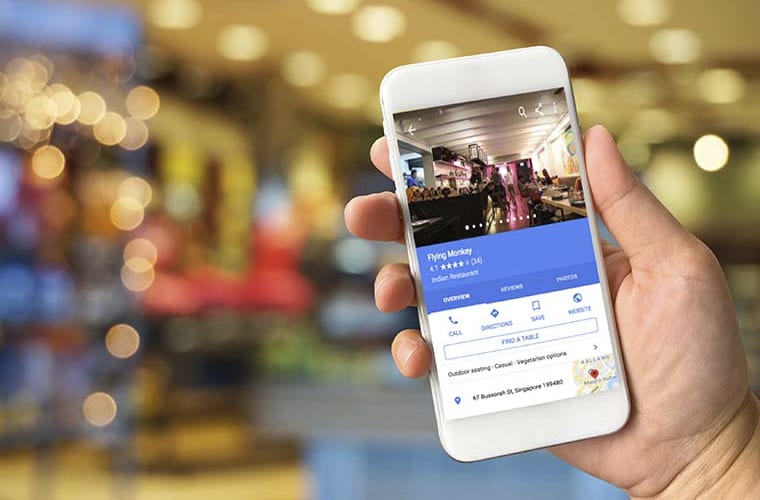 The evolution of online booking platforms
Online booking apps have exploded in recent years. As their popularity has boomed so too have the features and functionalities on offer – they are not just a tool for making bookings, they're also a route to special offers, a place to browse reviews to aid with decision making and a convenient option for making digital voucher or gift card purchases.
According to ResDiary, the number of reservations made via online platforms and apps has risen 130% in just five years, meaning venues failing to embrace this type of technology are almost certainly falling behind competitors and missing out on bookings and business.
Some of the newer platforms bring together several dining and accommodation options in one place to make it easier for the user to select the venue that suits their needs best, whereas others are created for just one business and have various functions such as online menus or voucher code features to keep customers coming back for more.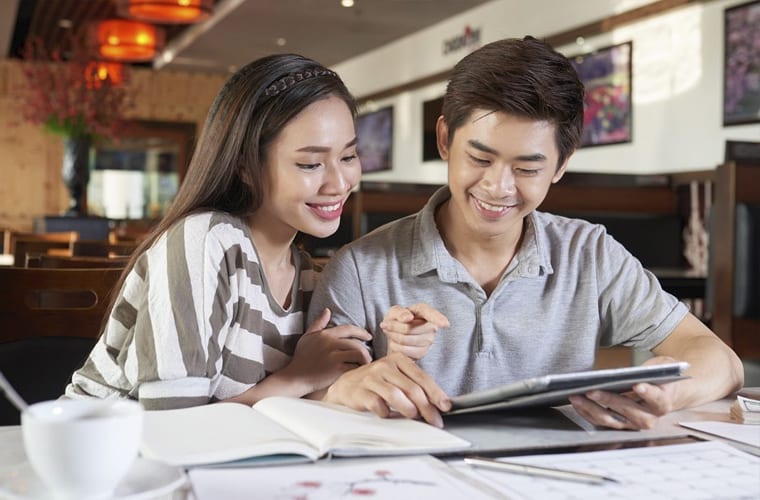 Who uses booking technology most?
Unsurprisingly, the demographic that has most enthusiastically adopted this type of tech as their go-to method for bookings is the 18 to 34-year-old age group. This group tends to eat out and travel the most, yet is often the most time-poor due to work and family commitments.
The ability to make a booking at the click of a button is something that most users have come to expect from their venue of choice, with many seeking out restaurants and hotels with a strong online presence. Interestingly, Google processes 92.5% of all worldwide searches, so it stands to reason that if someone is looking to eat out or plan a break away, they're going to go online to do it.
As the user has chosen the internet to seek out potential hotels and restaurants, they are unlikely to want to go offline to make their reservation, so having the ability to book online ensures that they follow through with a reservation.
If you aren't yet on board, here're a few of the key players that you should be considering right now.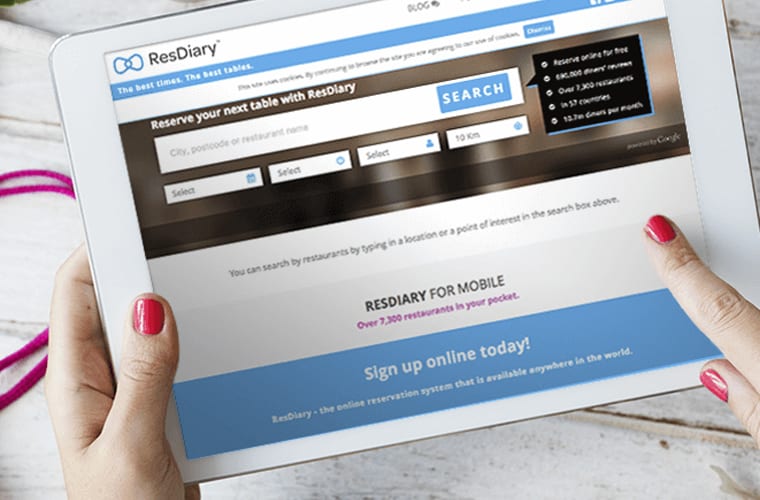 ResDiary
One of the newest players to the online restaurant booking landscape, ResDiary has some pretty nifty features that benefit both customers and restaurant owners.
With more than 10,000 restaurants over 60 countries online, ResDiary is an expansive platform. It permits visitor reviews and takes bookings from over 18 million diners per month, making it one of the largest multi-national platforms available anywhere in the world.
For businesses, a range of smart management tools give a great overview of diner trends including type of reservation and time of booking.
There's also the option to connect the platform to an existing EPOS system too, making the customer experience smooth and hassle-free.
ResDiary users can opt for a one-off payment which makes it an affordable alternative to the typical commission-based systems which often cost in excess of £2 per diner.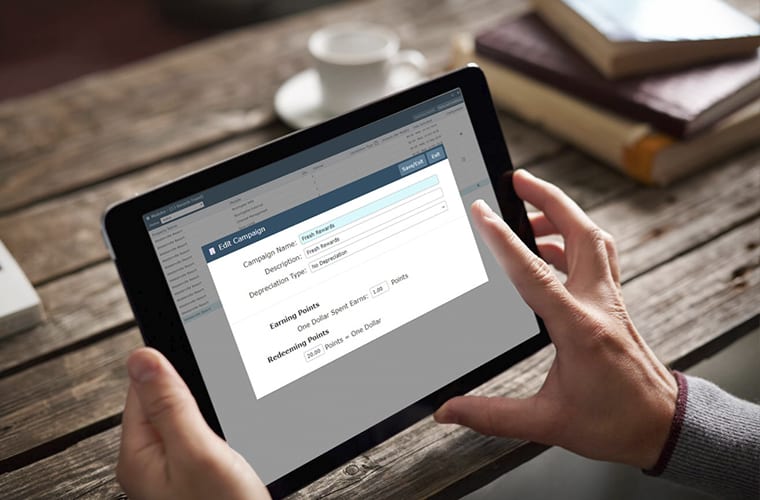 RMS Cloud
A cloud-based property management solution for hotels, B&Bs, hostels and other outdoor hospitality businesses, RMS offers the usual property management feature with the addition of channel management, a point of sale, centralised database and dynamic pricing capabilities.
Perfect for larger organisations who want to manage multiple properties via a single interface, the RMS dashboard gives a real-time snapshot of bookings and billing operations for all properties in real-time.
The dynamic pricing capability also allows property owners to change room prices as booking demand varies. It additionally boasts a housekeeping module that lets property managers manage housekeeping requests from their guests and assign duties to housekeepers.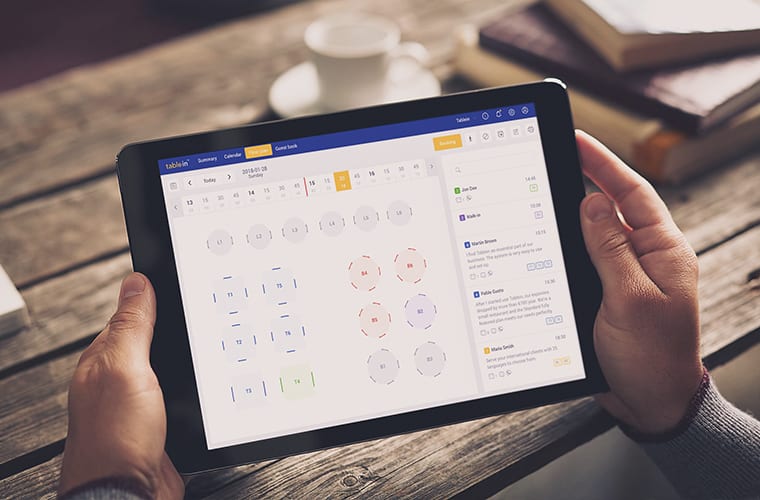 Tablein
Perhaps not one of the most well-known reservation apps, Tablein nevertheless has plenty of benefits if you want to boost your online presence and take digital bookings.
The system is easy to set up and can be quickly calibrated to take reservations via email and social media. Better still, Tablein can power email offers to an auto generated guest mailing list. Diners will be prompted to leave a review on TripAdvisor after their experience, making the crucial process of obtaining online reviews that much easier.