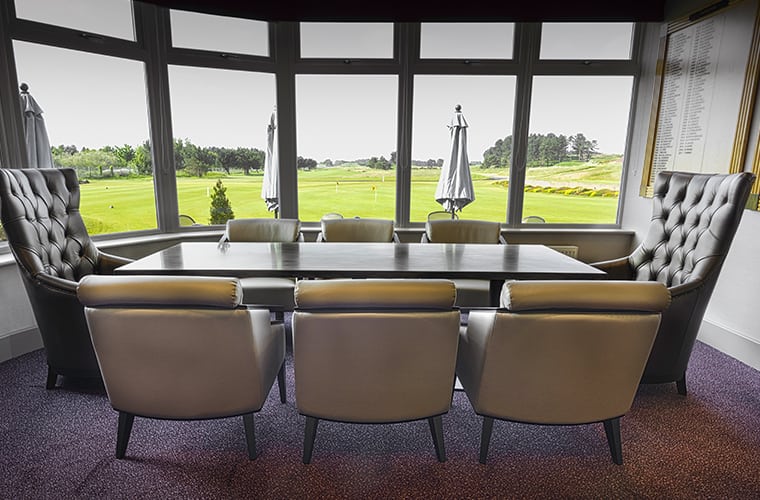 Dawnvale tees off new bar at Hillside Golf Club
5 YEARS AGO
Is there anything more quintessentially British than a round of golf? With a thriving club and increasing demand as an events and wedding venue, Hillside Golf Club contacted Dawnvale to help it put a modern spin on its club house and bar facility.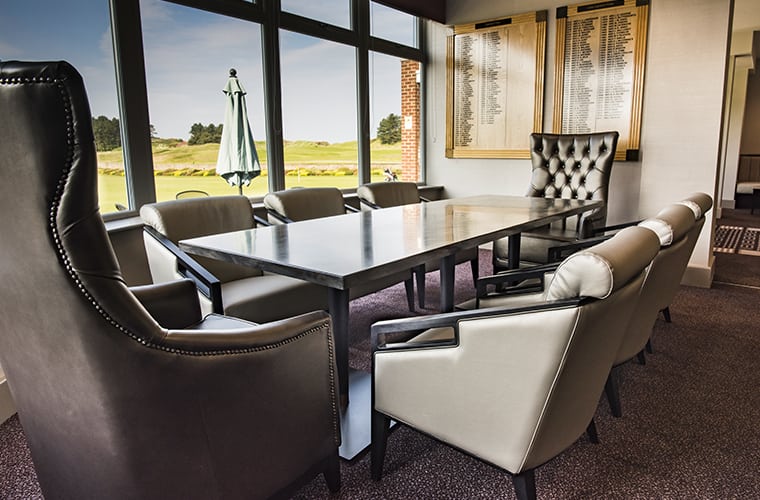 The golf committee got in touch with us around a year before the project began, so we had plenty of time to prepare for what would be a quick project in beautiful lush green surroundings.
We were originally asked to supply new furniture for the space but, this quickly turned into a much bigger job. Our final remit was to bring in new furniture and create a more up-to-date bar, helping to make better use of the space and create a more contemporary lounge area for members and special event guests.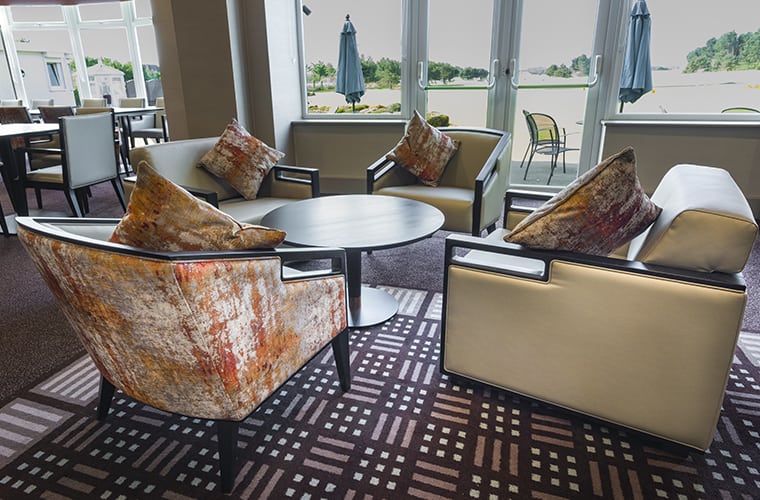 On our first visit to the site, we quickly saw that the lounge area, while a good size, needed bringing back to life. With brown and cream faux leather chairs which didn't match the height of the tables and an aged interior, it was apparent that the lounge wasn't being used to its full potential and would benefit enormously from being given a new lease of life. We were conscious that we needed to enhance the whole experience for visiting golfers and as such, it was imperative the furniture was of a high-standard and of the best quality possible.
In addition to the disjointed furnishings, the lounge area was finished with lots of wood on show and a light oak bar, which made the space look dated and old-fashioned. Prior to our arrival at the club, a new carpet had been fitted so, we knew we needed to work with this as we set about designing a more modern décor. The Dawnvale design team decided to bring some much-needed colour into the room and, after considering several colour palettes, landed on orange.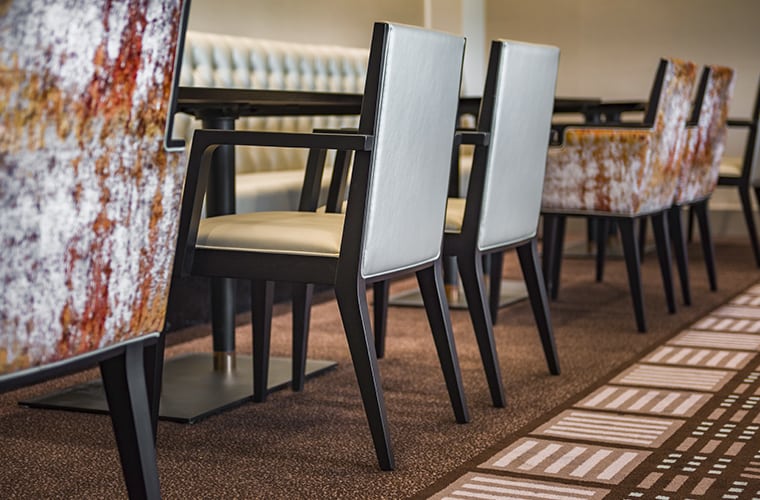 With serious updates in mind, we installed our BarMade bar system, with the new bar given a wood panelled finish and painted to match the room's overall colour scheme. We fitted a Corian bar top and decided to use the same Corian on the Captain's table and on a round centre table in the middle of the room to tie the space together.
All in all, we brought six of our core services into Hillside Golf Club, including project management, bar installation, furniture, design and manufacture. We spent just under a week at the club, installing a whole new bar, back bar and a new bar ceiling across Monday – Saturday, ready for a function taking place on Saturday Evening.