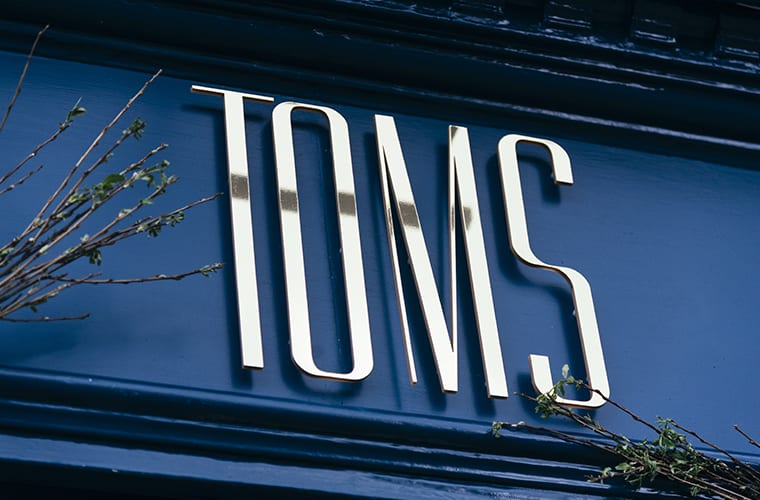 Delivering the perfect fit in Dorset
3 YEARS AGO
When the Dawnvale team received a call from the new owners of an old clothing store and soon-to-be bar, we couldn't help but feel a little excited for the challenge that lay ahead.
Occupying a wonderful central location in Christchurch, Tom and Suzie had recently acquired a property that had been used as a clothing shop for many years. The pair had big ambitions to transform the space into one of the hottest spots in town.
With plans to serve the best barista coffees in the morning, an array of tapas in the afternoon and delicious cocktails after dark, we listened to their ideas for a thriving business with interest. It was clear that the project was ambitious, challenging and creative – we understood that their new venture would have to seamlessly cater to all types of customer, adapting and evolving for different clientele from first thing in the morning to late at night.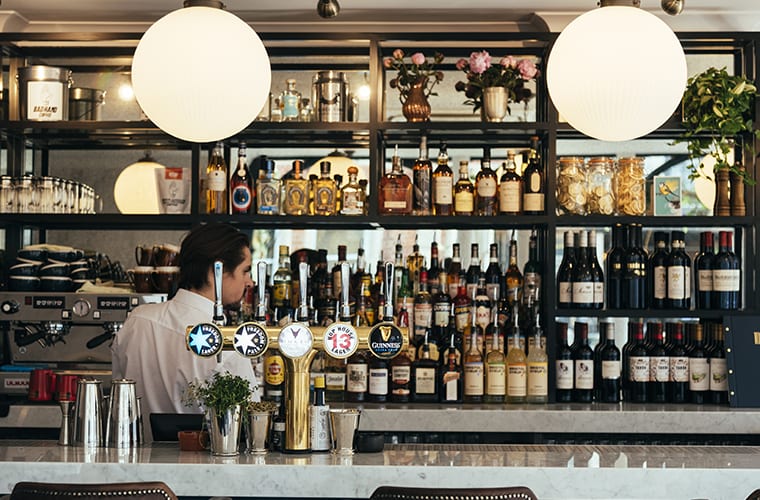 Seeking inspiration from the city that never sleeps
With a brief to recreate a classic New York speakeasy style, Client Support team member Jacob understood the timeless feel Tom and Suzie envisaged and set about brainstorming ways to translate this vision into a functional multi-use space perfect for savouring a great cup of Joe in the morning and sitting down with a celebratory cocktail after dark.
Tom's New York speakeasy-inspired bar began to come to life with stand out features including a Carrara marble top complete with radiused corners and bullnose detail for that luxe look, a back bar display with powder coated mild steel framework with toughened glass shelves and illuminated bottle steps plus a traditional panelling frontage for a minimalist yet stylish look.
Not forgetting functionality, Dawnvale also advised and provided easy to maintain furniture that perfectly complemented the look and feel of the space using Laguna leather studded bar chairs, dining chairs and booth seating.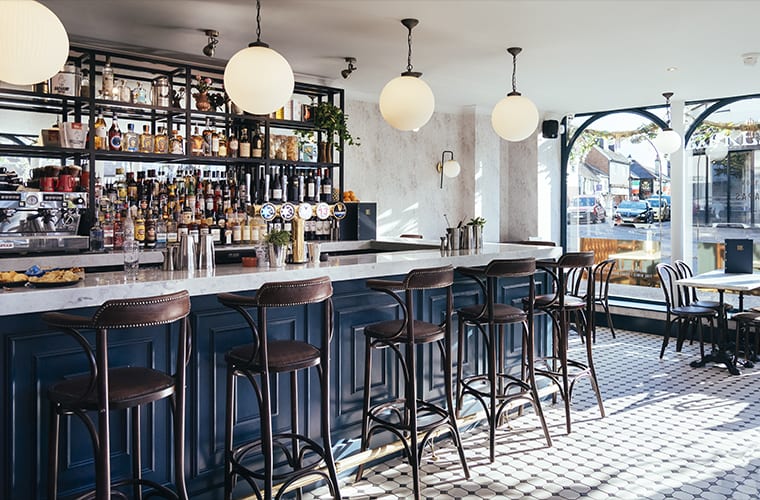 The finished space
Matching Carrara marble table tops with cast iron stands continued the look from the bar to seating areas and provided hardwearing materials that are easy to maintain and will look great for many years to come. Finally, gold finishes were added as key focal points throughout to enhance the luxury feel as well as provide on-trend, simple but effective sphere lighting.
Working with Tom and Suzie was a real pleasure during the four weeks that it took to reimagine the space, especially as they kept our team topped up with a cool box full of tasty iced coffees each day! We're sure Tom's bar is going to be a roaring success thanks to its striking aesthetic and and Tom's skill as a mixologist. We look forward to working with them again in the future.