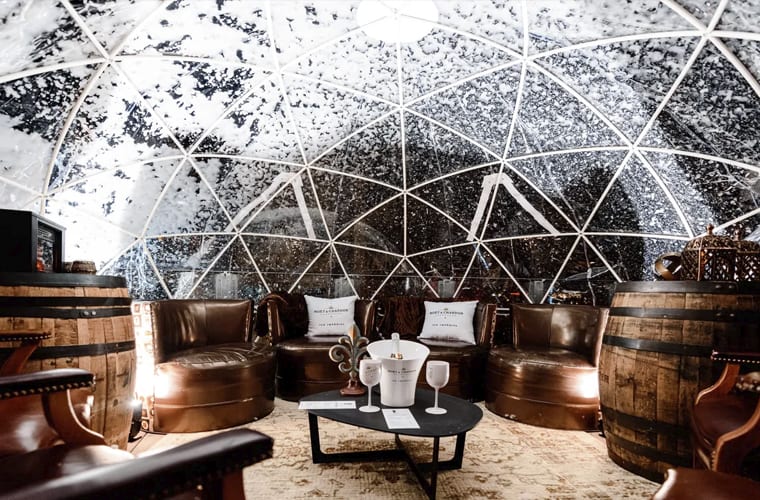 Design trends: what aesthetics are on trend for Winter?
2 YEARS AGO
As the weather begins to change and we edge closer and closer to the winter season, many restaurateurs are beginning to consider shaking up their internal and external design strategies to better align with the atmosphere of the festive period.
This year, however, things are different. The COVID-19 outbreak has undoubtedly shaped many decisions across the hospitality industry during 2020, and it looks set to continue doing so throughout the winter season. The pandemic has generated a new set of design styles and aesthetics that are on track to dominate this year: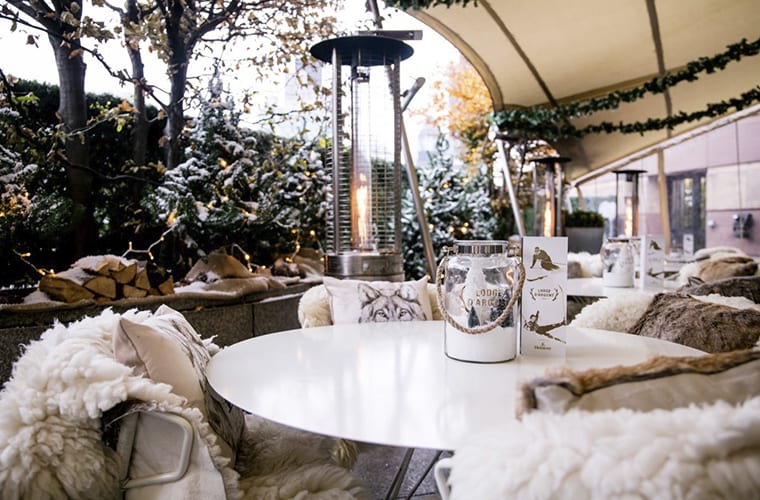 Cosiness
The preference for outdoor dining has risen significantly this year as an increasing number of diners seek COVID-secure, socially distanced solutions. And even with the winter weather working its way in, it's expected that al fresco dinners and drinks will continue to be in demand during the cooler seasons. This means that the cosy aesthetic is in, with restaurants expected to pool more efforts and greater investments into redesigning their outdoor spaces with warming fire pits and patio heaters, temporary log fires, fairy lights, and comfortable sofas, creating a cosy atmosphere.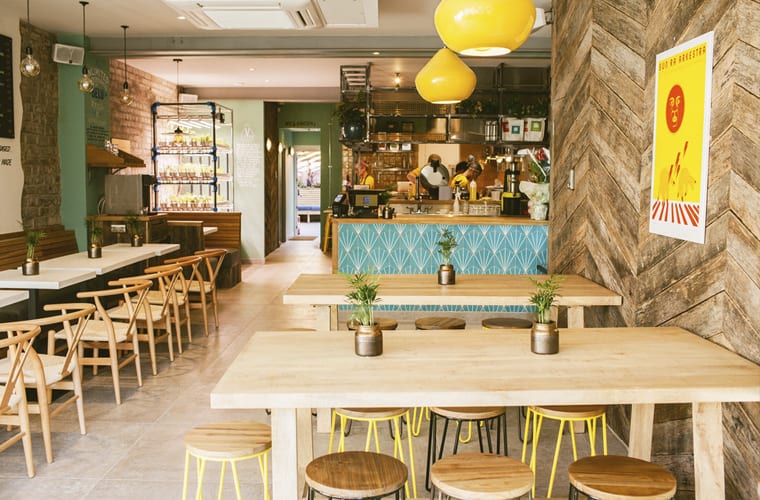 Low key simplicity
During spring and summer, elegant and decorative booth seating arrangements proved to be hugely popular, helping restaurants to create individual dining spaces to facilitate social distancing. This winter, however, it's expected that restaurant owners will be keen to introduce a simpler, more basic aesthetic that's flexible. With a need to consider catering for holiday season group dining, restaurateurs are understood to be looking to keep the aesthetic low key and simple, enabling them to re-jig their setups as needed to accommodate groups easily, safely, and compliantly.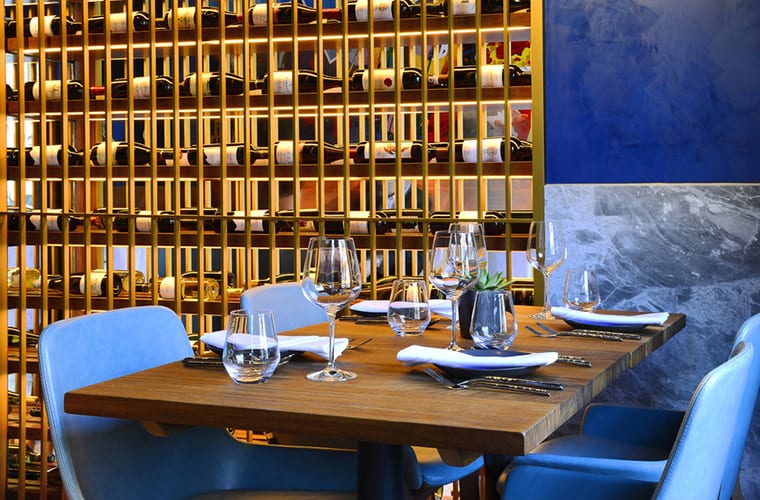 Natural design
Following a very challenging year, it is anticipated that diners will be actively seeking places to relax, unwind, and take a break from everyday life in the 'new normal' as the year comes to an end. Therefore, a natural aesthetic and a calming design style are both likely to be on-trend for winter. Pantone's colour of 2020 - Classic Blue - will be a commonly used hue to mimic the sky at dusk, while florals and the concept of 'green euphoria' will reign supreme. Natural and sustainable materials - most notably wood - will be incorporated heavily into restaurant redesigns in the coming months.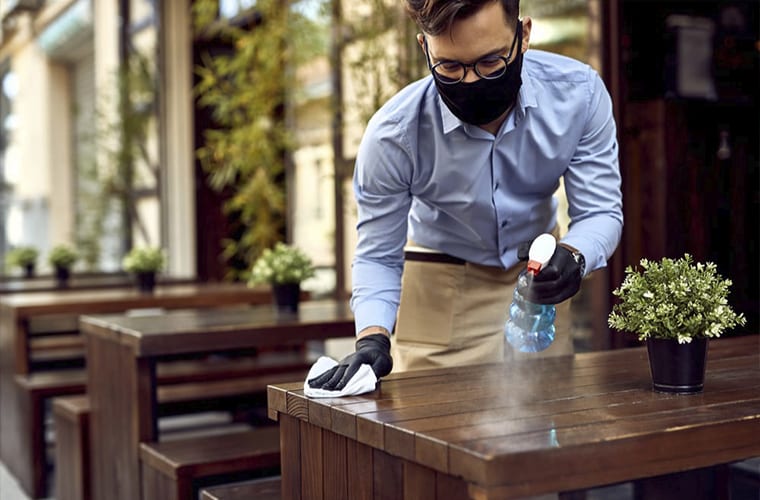 Hygiene & cleanliness
Earlier this year, it had been predicated that boucle fabric would be a massive trend in interior design. Often referred to as 'teddy bear' fabric, boucle is soft, warming, fluffy, and comfortable for diners. However, in light of the pandemic, cleanliness has become a much bigger priority than ever before. A new hygiene-focused design aesthetic is expected to be seen this year, forging a middle ground between a sterile environment and a welcoming dining space. Wipe-clean fabrics, treated woods, and washable wall coverings are expected to be big this year, providing peace of mind to customers.