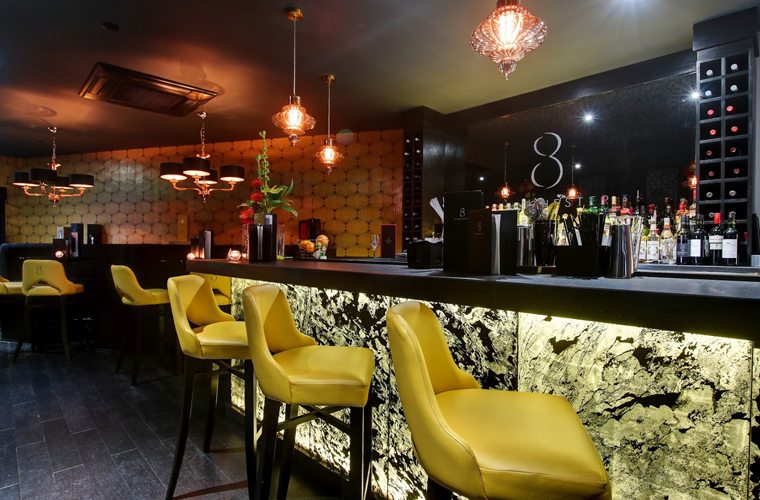 Exploring the art of bar design
2 YEARS AGO
Bar design is undoubtedly an art form. There are myriad considerations to make, an abundance of creativity called for and an unwavering need for innovation, technical expertise and design savvy. From making use of awkward spaces to appreciating the intricacies of optimising layout for superb customer service, it's rarely an easy task. So, what exactly is the art of bar design? What challenges are likely and what are the secrets of creating a bar that maximises profits, promotes efficiency and does so with panache? Read on to find out…
The perfect bar
A perfectly designed bar optimises spaces and minimises movement. It puts equipment and drinks within reach for the bartender, allowing more customers to be served per hour.
The main challenge
A common challenge with creating a perfectly designed bar is space and aesthetic versus function and layout. Often, non-standard shapes rule, with a specific 'look' determined before the functionality of the bar itself. The organisation of equipment is then forced to conform to the space, rather than the space being designed around optimal equipment layout.
The research
Mastering the art of bar design comes before the first plan is actually drafted. A good design begins with the research. Taking the time to get to grips with the venue in its entirety will lead to a much greater understanding of the pressures the bar will face, the number of drinks it could feasibly need to serve per hour and the type of menu to be accommodated.
Good bar design will first consider factors such as the venue's seating capacity – this determines the capacity the bar will need to operate at. It will consider the type of establishment and the drinks to be served – this will determine the equipment needed and give clues to how space can be optimised. The type of drinks being served will also indicate bar tender work patterns, which can be used to inform equipment placement and lay-out.
The collaboration
A good bar design won't come about without significant collaboration with other stakeholders. Architects, staff and other end users should all have an input. Their insight and different perspectives mean the bar designer can make informed choices when specifying equipment, maximising efficiency and ensuring the bar can operate at the desired capacity.