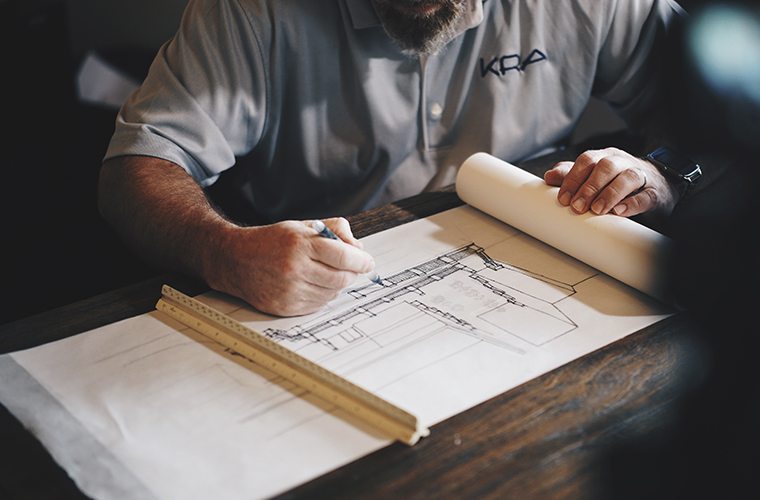 First business how-to: choosing an architect
12 MONTHS AGO
Choosing an architect for any business is difficult enough – choosing one for your first foray into the hospitality space can be extra nerve-wracking and is often fraught with complexity. As experts in the commercial design space, we've compiled this quick and helpful guide to help ensure you hire the best architect for the job, first time round.
Seek references
The proof is in the pudding, but if you've already invested significant sums (not to mention time) in one designer, it can be difficult or even impossible to change tack if something isn't working. Your first business is therefore probably not the best time to opt for an unknown or emerging architect who might make rookie mistakes of their own. Go for an established name with a portfolio of designs you like, and don't be afraid to ask for client testimonials and references. This is a great way to check not only that their work is in line with your vision, but to test the waters and ensure they're also reliable and trustworthy in delivering the work on time and to budget.
Check their online credentials
If your architect doesn't have a website, don't sign on the dotted line. A website is an essential for every modern designer, as it provides them with a point of contact for clients and gives you the peace of mind you need before making your choice.
You should also carefully read up on the business by conducting a Google search, and perhaps even read up on any articles or prior work carried out by the firm, ahead of time. Don't just look for the initial finished product, however – check out how prior design projects have aged, to help ensure your own architectural work stands the crucial test of time.
Choose according to business type
If you're designing a restaurant or bar, it's probably best not to choose a designer with a portfolio mainly comprised of office buildings, and vice versa. Ensuring your choice has the appropriate design shorthand for the type of premises you need is the best way to help ensure a smooth and pain-free transition from the drawing board to reality.
Ask plenty of questions
Compiling a set list of questions you want to ask your architectural candidates is an essential for getting it right the first time round. Any reputable designer will be happy to answer your queries and provide examples of prior work which is in line with what you're seeking. If you need more direction, they will also be content to help steer you in the right direction.
Key attributes to look out for include not only competency and a flair for the kind of design work you need, but also an understanding of how important timekeeping and sticking to budget are for your first enterprise. Be sure to communicate these restrictions as clearly as possible – the right architect will be open and honest about how this might affect your plans.