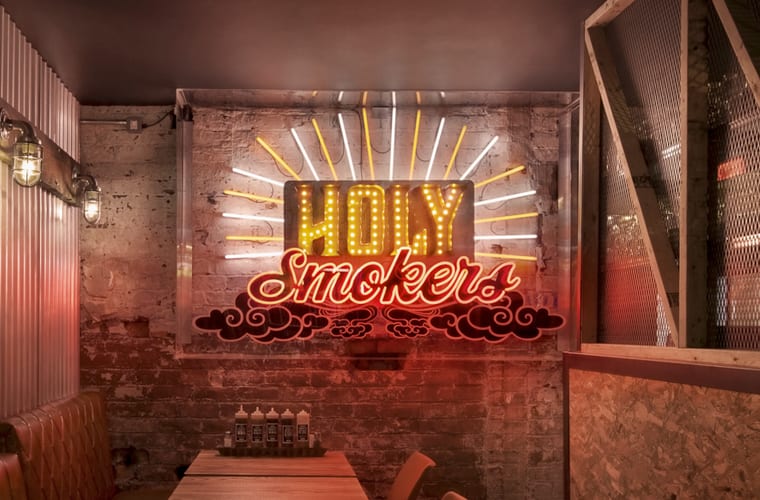 Four built-in lighting ideas to add interest to plain walls and furniture
3 YEARS AGO
Adding interest to plain walls doesn't necessarily mean funky wall coverings or hand-painted murals – there are several ways that bars and restaurants can bring new life to otherwise dull and uninteresting surfaces while providing some much-needed light or ambience thanks to the technological advances in LED lighting.
Read on to discover four unusual ideas to brighten up plain walls or dull furniture and see just how much of a difference a little extra built-in lighting can make to your venue.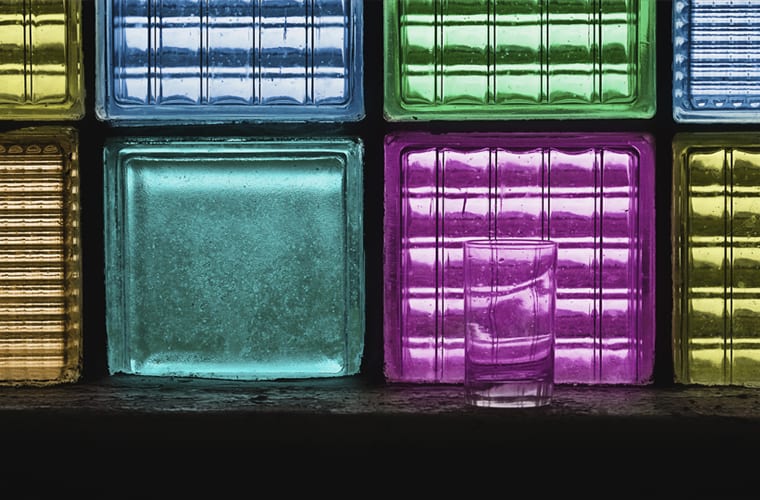 Built-in glass blocks for a pop of colour
A trend straight out of the seventies, glass blocks are back for 2018 and helping provide light and a quirky focal point for plain walls.
Glass blocks come in a plethora of different colours and sizes, making them a perfect solution to brighten up dark corners. With the addition of built-in LED lighting, the feature is enhanced even further and elevated to provide a welcoming space for visitors.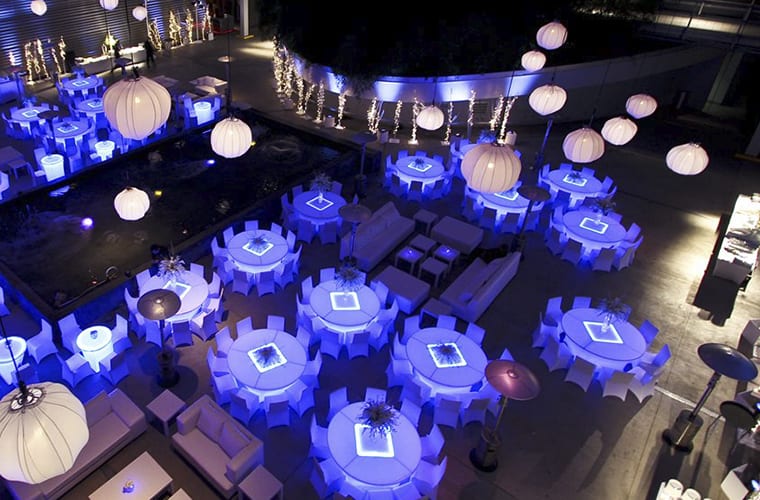 Light up tables to set the mood
To create a soft and ambient glow to set the mood in your restaurant or bar, tables with a frosted glass section can be modified to include LED lights and create a great feature that your guests will enjoy.
Not only will this provide extra light in dark dining areas, but you won't need to provide any table lamps or table accessories such as candles as the table becomes a feature in its own right!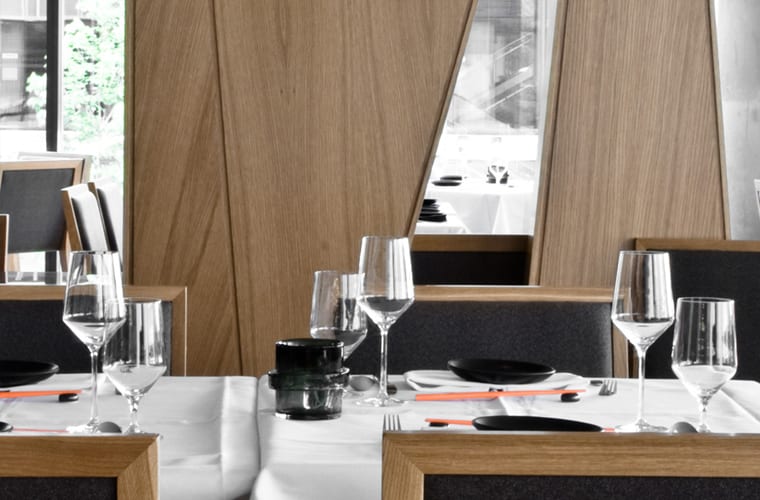 Cut out wall sections
Not only do cut away wall sections allow a greater flow of natural light and help banish dark corners, but they can also be a quirky way of brightening up your bar or restaurant once the sun goes down.
Using several cutaway wall sections, you can use LED uplighters to add a soft glow or stark pop of light that will create a feature out of what would otherwise be a plain wall. Also, cut away sections can open up a space and make it appear larger than it actually is.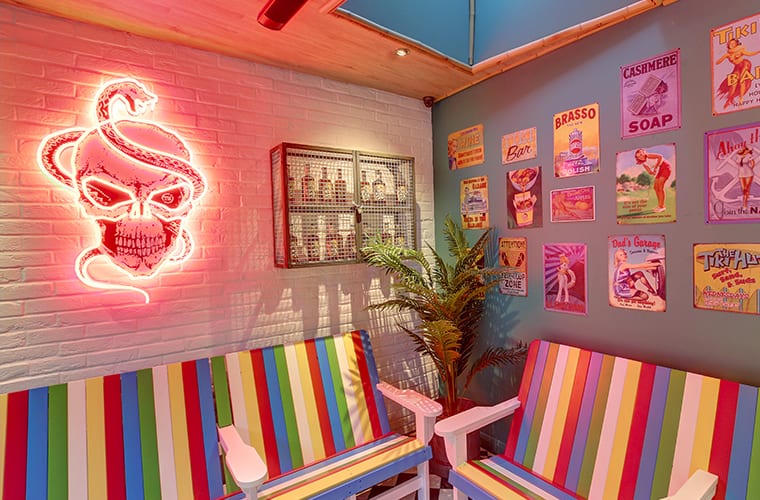 Bespoke branding
If you've got a logo adorning your walls, then why not use it as an unusual light feature?
Adding built-in LED lights to a Perspex logo can help illuminate your brand, and as they're incredibly energy efficient and need little in the way of maintenance, they're a great way to add a pop of interest.