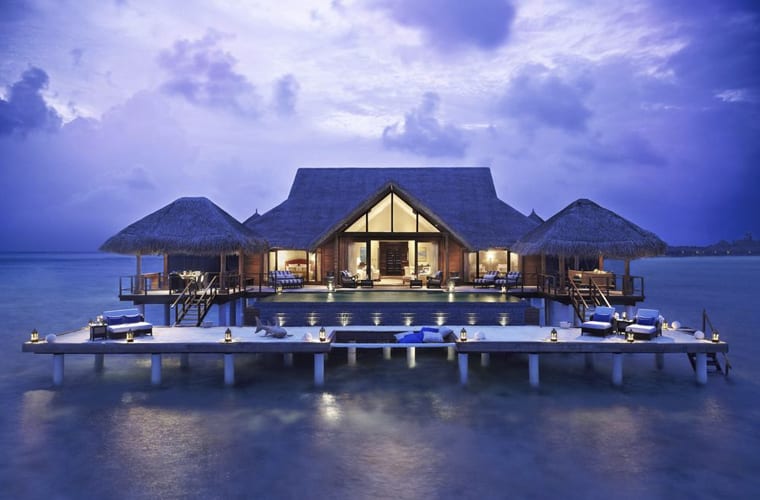 Four hotels that are making sustainability a selling point
5 YEARS AGO
Green tourism is big business, with more and more travellers seeking out the most environmentally friendly methods of transport and sustainable accommodation for their stay.
For those carbon footprint conscious travellers always seeking a hotel that takes their commitment to the environment to the next level, here's four hotels that are making sustainability a selling point and reaping the rewards that green tourism has to offer.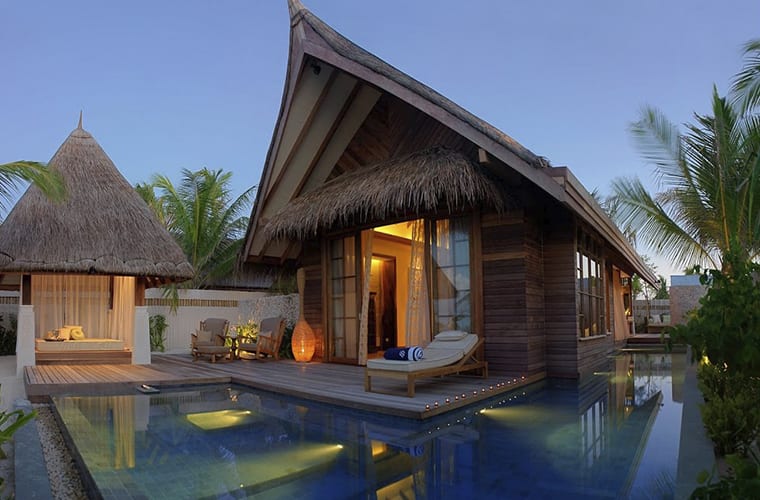 Jumeirah Vittaveli, Maldives
Following an audit from the Green Globe Certification (GGC) panel, the stunning Jumeirah Vittaveli resort has been given Green Globe certification thanks to its adherence to 349 strict sustainability standards.
This includes switching to LED light bulbs, reducing energy consumption via advanced heating systems and commercial kitchen essentials plus the hotel also treats seawater to create fresh drinking water for guests. The water is bottled in its own branded recycled glass bottles, saving around 50,00 plastic bottles a year.
Unlike some sustainable hotels, the Jumeirah Vittaveli resort still offers unrivalled luxury by thinking about every element of energy saving, recycling and sustainability. This property just goes to show that you don't have to go back to basics to provide sustainable accommodation.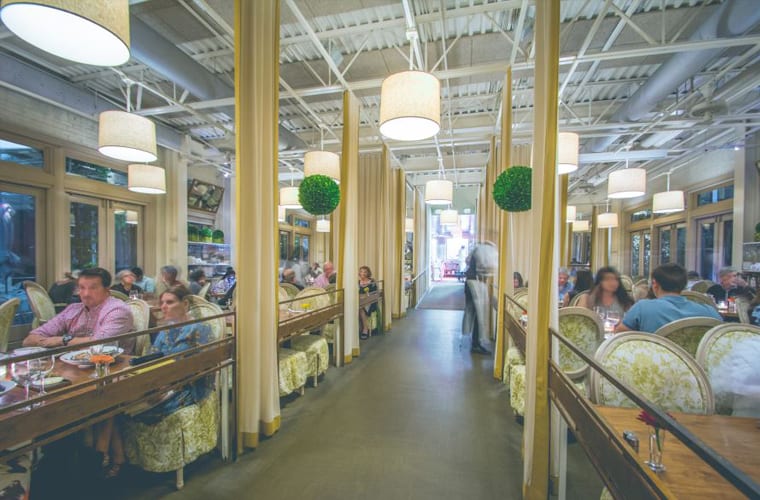 Proximity Hotel, North Carolina
Built using energy efficient materials including solar panels on the roof, the Proximity Hotel uses 40% less energy than a standard hotel of similar proportions thanks to well thought out decisions made during the planning stage.
The hotel has deployed several green initiatives such as heating water using solar power and installing lifts that reuse energy to transport guests from floor to floor. This hotel is attracting guests from all over the world and boasts an impressive occupancy rate thanks to its sleek design and energy saving capabilities.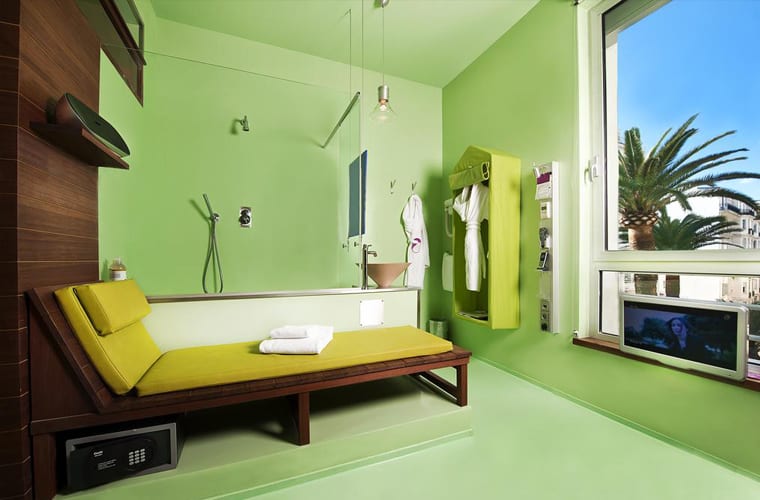 Hi Hotel, France
Quirky, colourful and contemporary, the Hi Hotel in Nice has bought together several small eco-friendly touches to help boost its sustainability credentials. Using only eco-friendly toiletries, cleaning products and recycled toilet paper, it's the little things that combine to make this hotel popular with green travellers.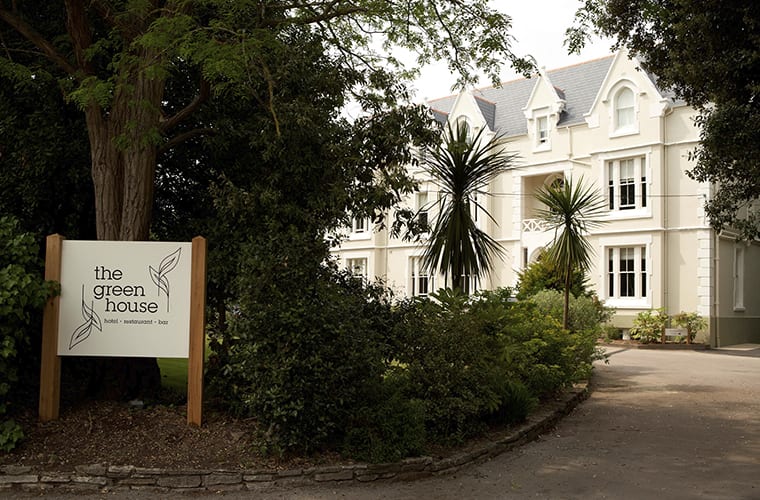 The Green House, Bournemouth
For something sustainable a little closer to home, The Green House is championing sustainability for the UK hotel market with its energy-efficient lighting, EV vehicle charge points, solar heated water, a robust recycling process for everything and anything that enters the hotel and even wallpaper made using sustainable forests and vegetable ink.
This hotel is a traditional Edwardian building too, which proves that you don't need a newly built hotel in order to be sustainable.