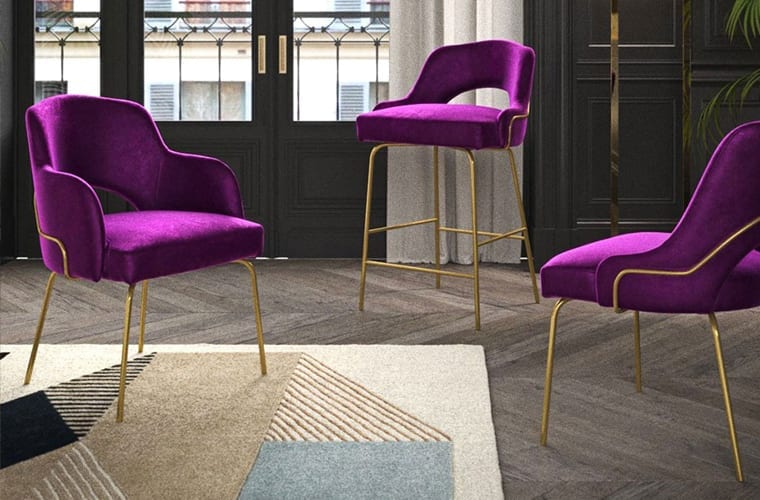 Furniture footprint: the latest chair styles to suit any space
3 YEARS AGO
One of the most common, time-consuming challenges faced by bar, restaurant and hotel owners during a refurb or refresh project is that of deciding on the perfect furniture to suit the updated space and design style. Increasingly, deciding on a style or aesthetic isn't the only hurdle however, there's also the question of sustainability and eco responsibility and, with bigger statement pieces very much in vogue, the practicalities of housing and using larger designs rears its head.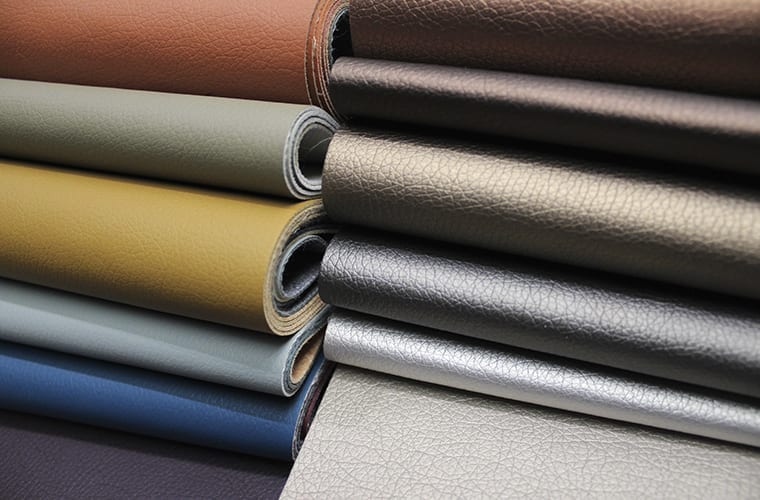 Rolled backs and opulent velveteen finishes are very much on trend this year for example, but many may struggle to replicate this look due to the large furniture footprint such styles are inherently burdened with. This type of chair is also more of a statement piece, meaning it tends to require a bigger space.
If you do manage to find oversized chairs to suit your interior décor and eco commitment, you may find that these new additions overcrowd certain areas and fail to work well with casual tables, as they are usually much lower than the seating height of the chairs. This disconnect can cause discomfort for guests hoping to enjoy a cocktail or coffee in communal lounge areas.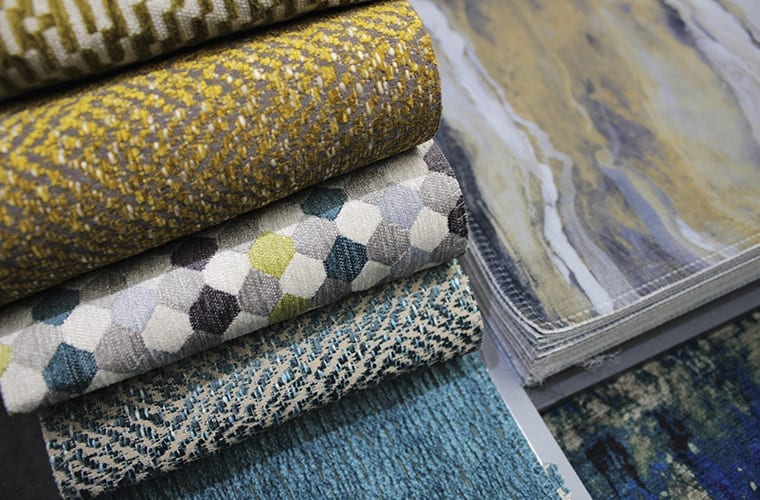 The Dawnvale solution
The fight to secure beautiful, on trend pieces that are sturdy, practical, stylish and functional for bar, restaurant and hotel spaces is one we have witnessed firsthand. We often source furniture for our clients but we started to think, perhaps we could do more? We could – introducing our two new styles of furniture, one designed in house and one sourced from a specialist supplier, to solve your furniture frustrations.
Our practical, functional and stylish seating is your passport to form and function. Dawnvale Furniture is bespoke and can be made however you want using any material or design, so it will fit your space perfectly.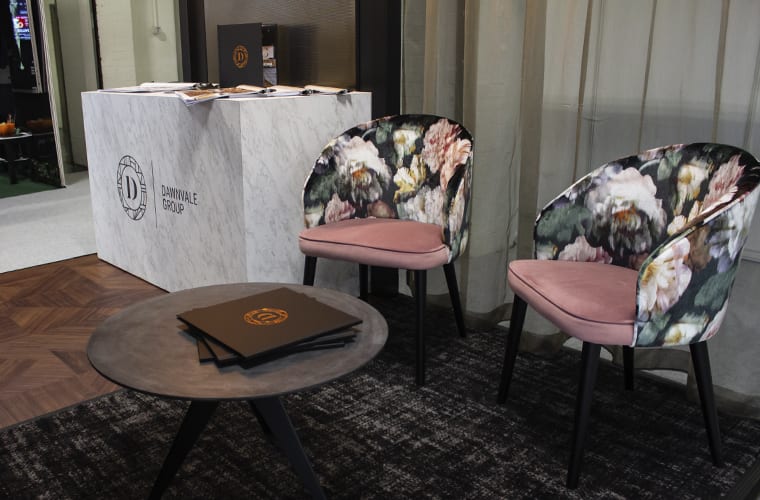 Dawnvale design
Our furniture team is headed by Ann and Claire and they're always on hand to offer a fully bespoke service and expert advice. They can guide you through the process, to fully customise your new furniture to suit existing tabletops, colour schemes and fabric finishes.
Available in a wide range of styles our Louis seating range taps into the rolled back trend yet offers a more compact and versatile piece. It can be crafted as a bar stool, armchair or standard dining chair.
Created and manufactured here in the UK to guarantee exceptional craftsmanship and quality, the legs of each piece can be stained any colour and customised to use any fabric combination to fit any setting. For an added touch of luxury, a brass or copper foot can also be added.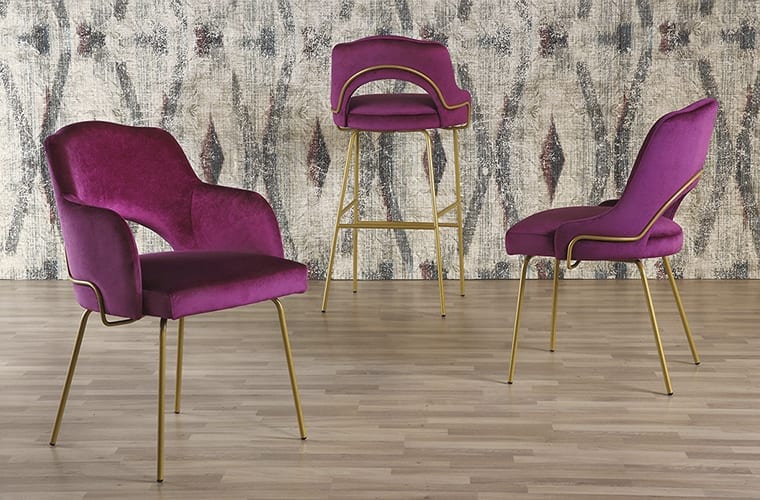 The Dawnvale furniture team is also pleased to welcome the London 2 Tube Collection, an Italian-designed and manufactured range that oozes class and sophistication. This range is available alongside our own Dawnvale designed pieces.
Featuring non-standard chrome or powder-coated metal legs and accents available in a plethora of finishes, the London 2 Tube collection is as stylish as it is robust. A wide range of on-trend fabrics and colours can be combined with the metal elements to create a show-stopping seating solution that works well with both modern and traditionally inspired interiors.
Perfect for personalising a space and adding a pop of complementary or clashing colour, both of the new ranges available from Dawnvale can be tailored to suit any space and look. With our experienced and knowledgeable furniture team on hand to help you create the perfect bespoke seating solution, it's never been easier to add those essential finishing touches to any bar, restaurant or hotel without sacrificing space.