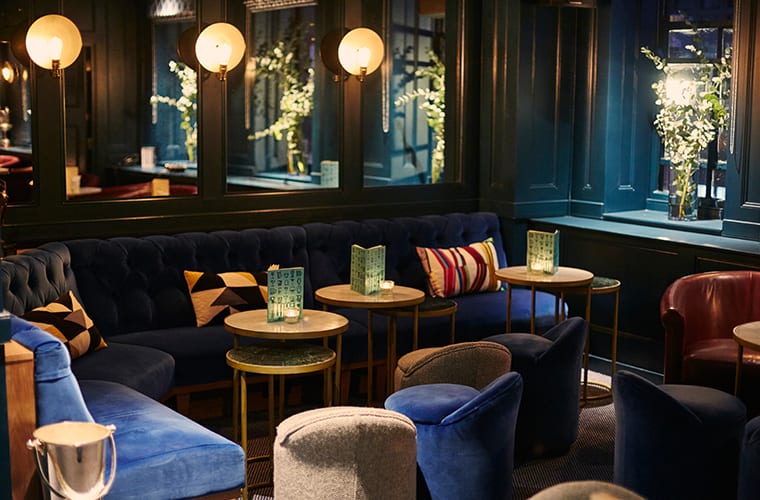 Hot restaurant trends for 2020
2 YEARS AGO
Winter is fast approaching, which means that we are almost right on top of a new year. With the changing seasons and the New Year comes a host of new trends and opportunities to switch up your space to stay en vogue and ensure your environment is exactly what diners are looking for. Not sure what that might look like? Here are our top design predictions for 2020.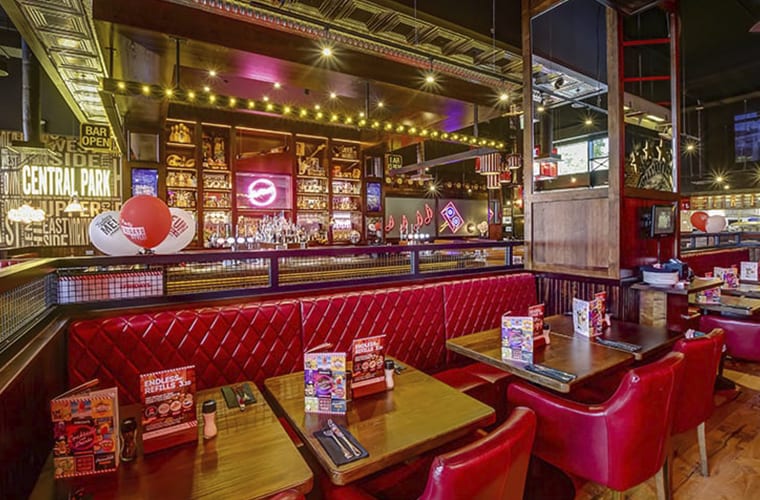 Trend 1: Be bold
The use of cool, barely there pastel colours and floral tones is ideal for drawing in crowds dreaming of the fresh, light summer air. In winter, however, we naturally crave cosy comfort, and that's exactly what a bolder colour palette can achieve so we expect to see both of these contrasting shades trending at different points in the next 12 months.
We love the TGI Friday's visual branding across their venues, with vibrant reds and pinks interspersed throughout which offers a true glimpse into the strong, spirited American way of life. We expect plenty of rich royal blues, deep forest greens, and eye catching rusty oranges to dominate the restaurant space in 2020.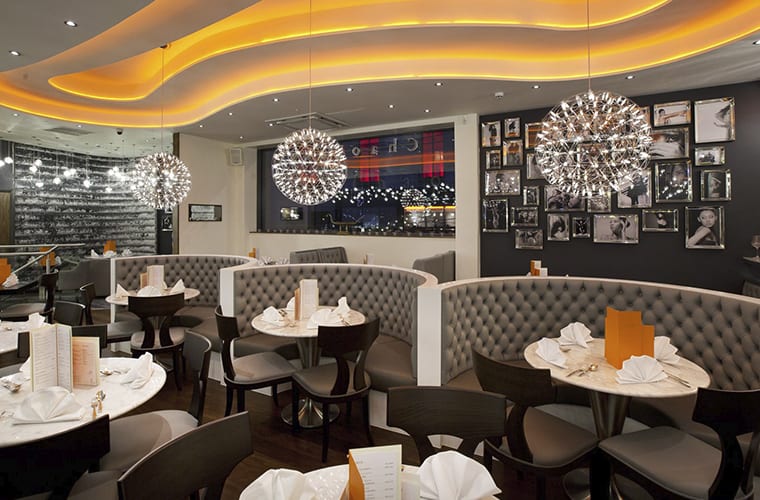 Trend 2: Round and round we go…
Geometric design is definitely a hot topic right now, especially strong, severe and sharp shapes which have almost become a symbol of contemporary style. But once again, we need to look at what customers are craving at different points of the year. Comfort, warmth, welcome, relaxation, calm and serenity in winter and bolder, sharper more cutting-edge in spring and summer.
Expect to see this played out in full over the next 12 months with geometric design and round and circular concepts all looking to be popular. This has been done beautifully by ChaoBaby, with its curved booths and glistening spherical chandeliers.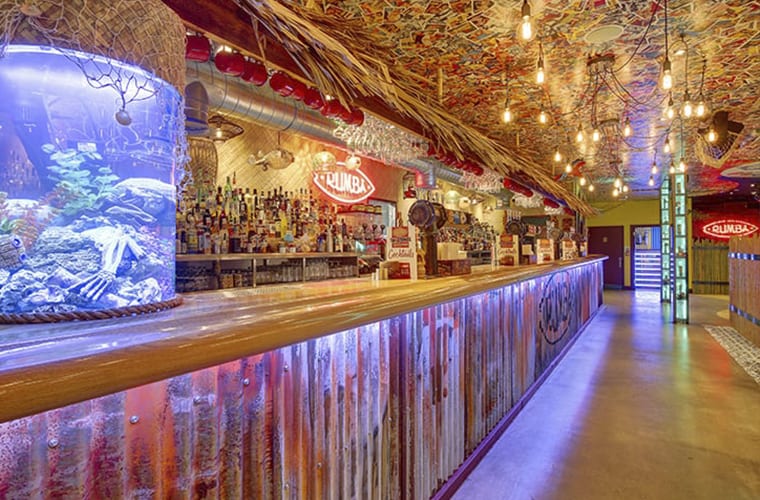 Trend 3: Texture & variety
There's a certain degree of tactility that comes with each season. There's the crunch of leaves in autumn and snow under the feet in winter. In the spring and summer, we often think of soft sand beaches, cool water and soft, delicate flowers and leaves. Texture plays a massive role in how we feel no matter the time of year, so incorporating this into your bar or restaurant space can really help to engage and attract customers.
Many bars are starting to use resin in their design, which allows for a variety of materials such as marble, granite, quartz, and glass to all come together to create a textural masterpiece. We love Rumba's resin flooring, complete with pebbles!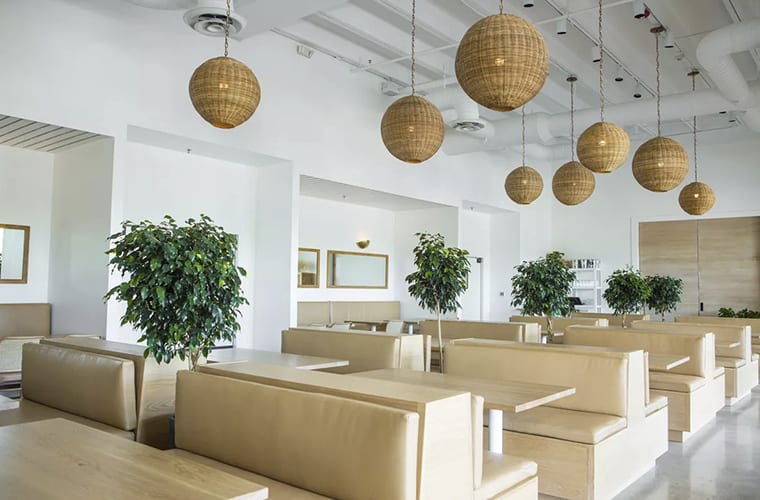 Trend 4: Smart & simple
Think the minimalist trend is over? Think again! The clean, smooth and organised look and feel of the minimalist design trend is definitely here to stay. Oversized soft furnishings, for example can make some spaces appear to be more crowded than they really are so we fully expect less to be more in 2020.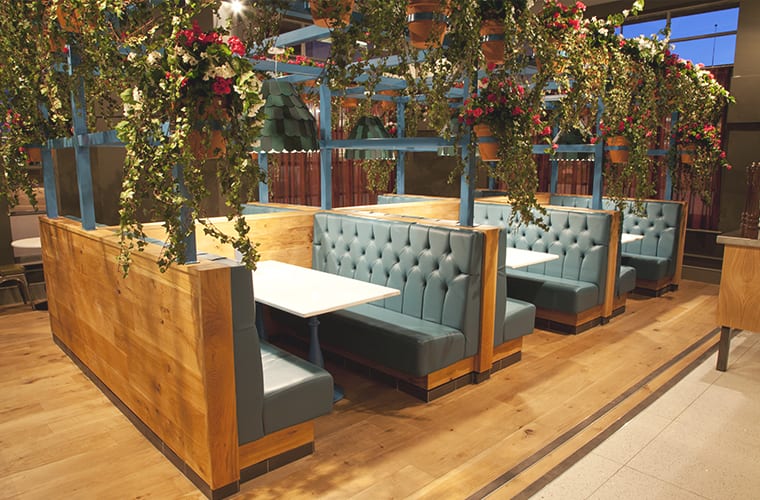 Trend 5: Exotic foliage
In the depths of winter, many of us long for the greenery to return to the treetops, for new flowers to bloom, and we dream of jetting off somewhere gorgeous for a touch of winter sun. We don't however reserve these feelings just for the cooler months – when is tropical foliage not wonderfully exotic and the thought of hot, steamy summer days in some exotic locale not a dream scenario amidst the everyday hum drum of the 9-5?
We saw jungle print coming into its own this year and we reckon that it's going to vbe even bigger and more prominent in the next 12 months. The best thing that restaurants and bars can do to capitalise on this is to incorporate exotic greenery into their space. We recommend plants that not only look great, but are also very low maintenance and easy to maintain, such as banana leaf plants, philodendrons and the Monstera deliciosa; also known as the Swiss Cheese plant! Check out Baffito's in Warrington for a great example of indoor foliage use.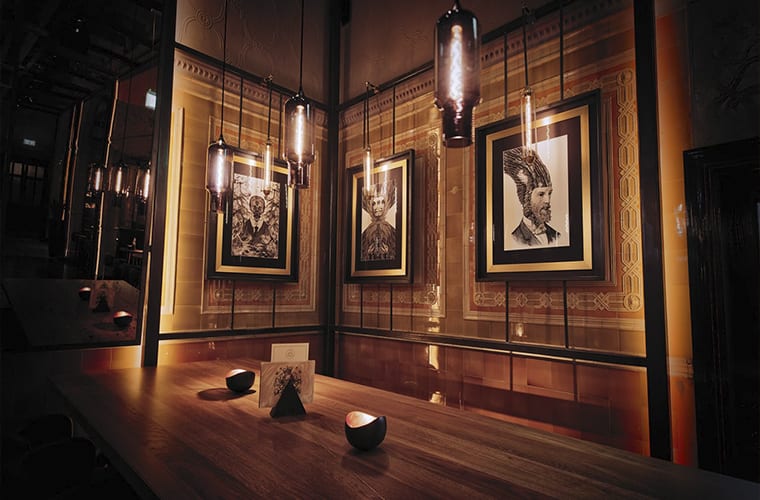 Trend 6: Pick a theme
Instagram of course will remain as popular as ever in 2020, so creating Insta-worthy spaces that really get people talking should continue to be high on the agenda. We expect themed restaurants and bars, which offer unique and unusual share-worthy experiences, to carry on succeeding long into the future. After all, social media thrives on new, unseen, and unconventional content. The old apothecary and science themed mixology bar, The Alchemist is one example of a brand really getting it spot on, along with Red's True BBQ which brings a taste of the steamy Deep South to UK cities.