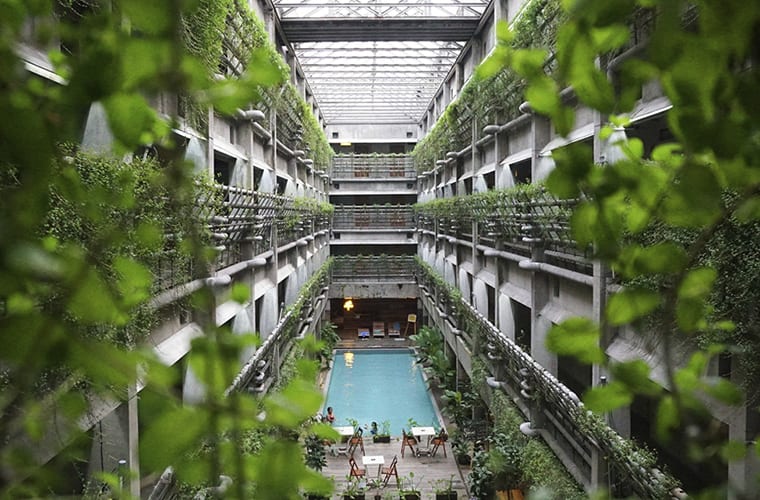 Hotels: planet-friendly ideas for lowering your carbon footprint
3 YEARS AGO
The latest advice from the World Economic Forum's Travel and Tourism Panel is clear; travellers unable to venture far from home have started to think more deeply about the way that they explore the world. With the COVID-19 pandemic having a devastating impact on the travel and hospitality sector, many insiders have started to ask if the best way to move forwards is on the same path as before. The answer is increasingly, no.
On its COVID action platform, World Economic Forum researcher and analyst Maksim Soshkin writes, "The industry players must work together rethink all aspects, from marketing to managing visitor flows to spreading benefits to local communities to leveraging digitalization for sustainability efforts. Failure to do so will reduce the resiliency of the sector and leave it exposed to greater headwinds in the future. As Wever-Croes put it, the mandate now is not to build back, but to build forward." He notes that, "People are asking themselves questions they haven't before: Will I be a tourist or a visitor? How can I travel in a way that has a positive impact?"
As the hotel sector and travel industry as a whole considers how it can build back better, the enforced time out, low occupancy and destination closures afford hoteliers an interesting opportunity; the time and space to consider how best to serve newly eco-conscious customers, those who are now mindful of their impact on the planet and local community when travelling and the pressing need to be as lean, green and sustainable as possible.
So, how can hotels lower their carbon footprint, adopt new sustainability practises and champion environmental responsibility? It could be a lot easier than you think…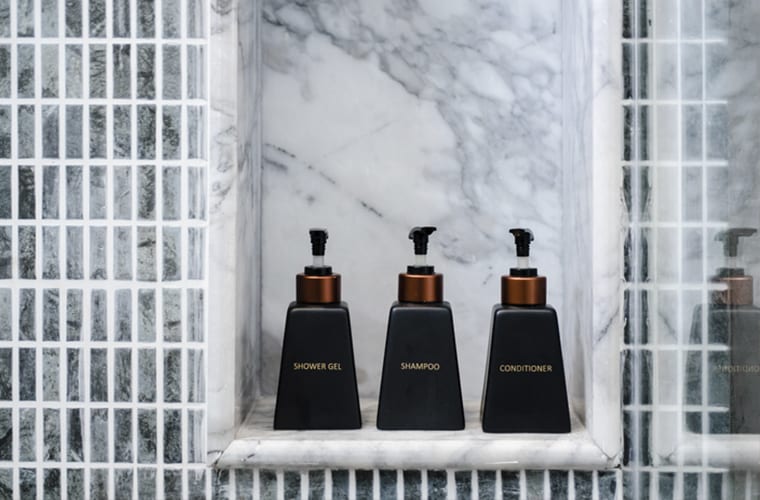 Reducing packaging
Sure, travellers love the convenience of those tiny sachets of coffee and little soaps you leave in their room, but consider the sheer number of these common consumables that your guests get through on a weekly, monthly and annual basis and you'll soon see the impact of all that unnecessary packaging adding up.
Plastic and single use package is a small part of the sustainability cycle but, it's an easy one to change. Some hotels have already taken the proactive steps of reducing packaging by offering small, refillable ceramic coffee jars and swapping pre-packaged toiletries in favour of shampoo and body wash dispensers.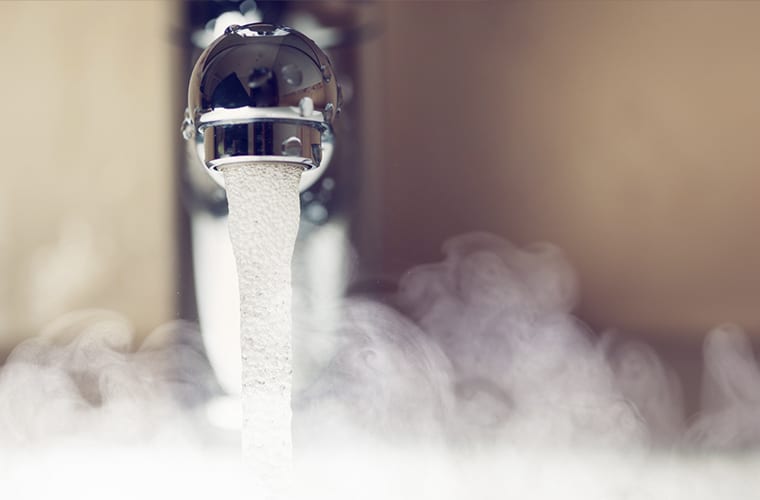 Energy efficiency
At a time where budgets are being watched with a hawk-like focus, investing in new technology that reuses energy by-products to reduce utility bills longer term is something of a no brainer.
An increasing number of venues, including Henblas Country Park in Anglesey are joining forces with our partner, Kers Energy Recovery to install low energy indoor heat pumps, reducing reliance on gas and electricity and lowering consumption. The eco-friendly KERS AIR system recycles the waste heat in hotels and restaurants, converting this energy into low cost renewable hot water.
Better still, another of their products KERS HT is a heat recovery system that converts waste heat energy from the kitchen cookline into free hot water. This is more efficient than solar power in being 98% carbon neutral and 90% recycled energy.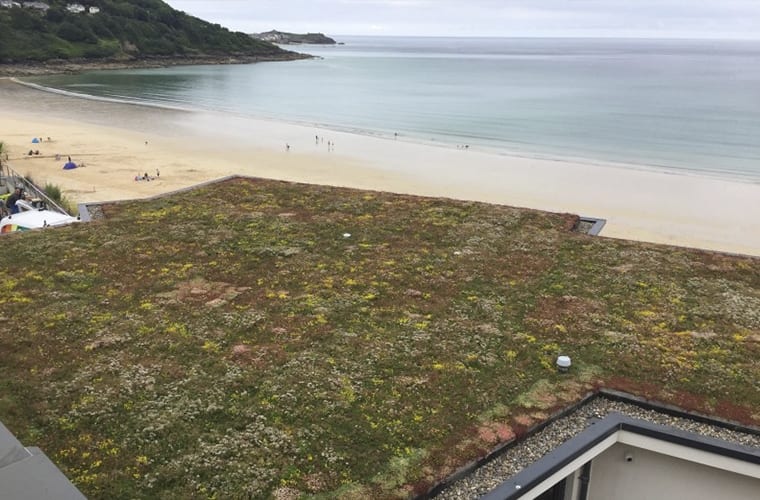 Natural insulation
Normally, a shameful amount of heat is lost in buildings due to poor insulation, making this another area to tackle.
A chain of hotels in Cornwall has been covering the roof of some of their buildings with sea thrift plants commonly found in the local area to help reduce the amount of heat lost and to encourage the natural ecosystem by attracting insects that encourage diversity.
Not only are these roof coverings attractive once established and offer a reduction in energy consumption, but they also appeal to the growing number of eco-conscious travellers looking for accommodation that caters to their values.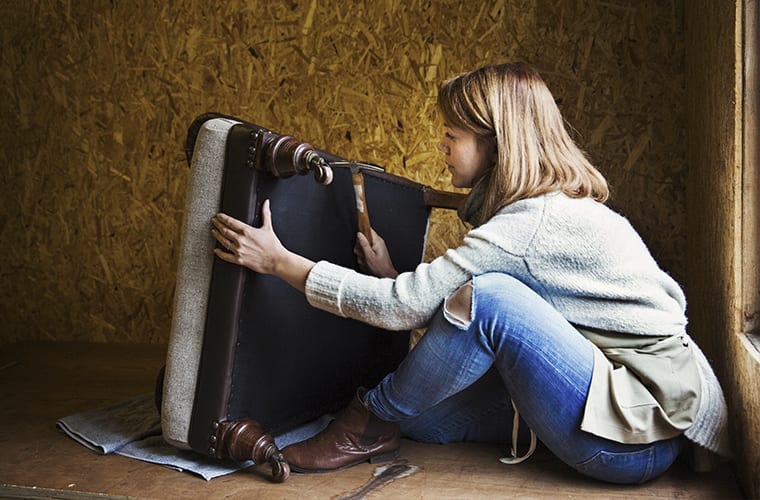 Reuse and refresh
With low occupancy rates being a problem for many hoteliers at the moment, many are taking the opportunity of fewer guests to revamp their interiors by using reclaimed materials or recovering current chairs and tabletops to give their communal areas a lift.
Not only does reusing materials help lessen the carbon footprint of the business, but it is also a cost-effective and clever use of items that would normally end up in storage or landfill.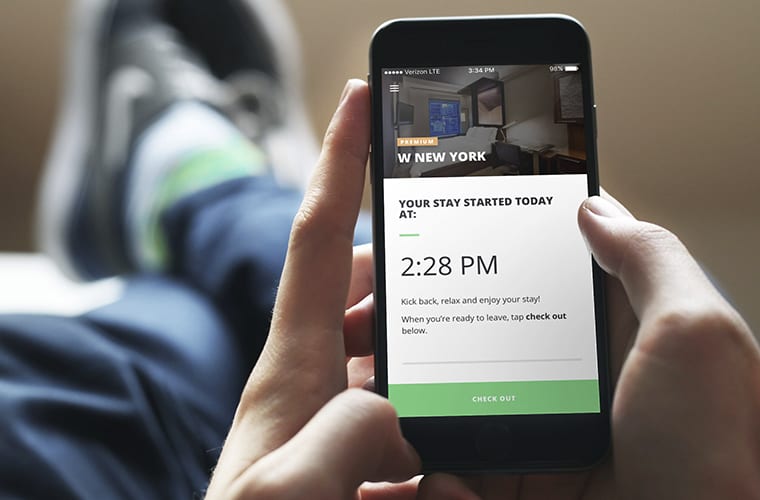 Digitalisation
A defining feature of COVID-19 has been the need to socially distance from others and cut down on all unnecessary person-to-person contact. Unexpectedly, this has helped to further the cause of sustainability and indirectly helped many hospitality businesses to operate in a greener way by necessitating the use of digital platforms. Apps and QR codes are now common place for activities such as checking in, ordering food or hotel services as well as disseminating important health and safety information to guests. This significantly cuts down on paper waste and is also a more efficient manner of carrying out standard actions.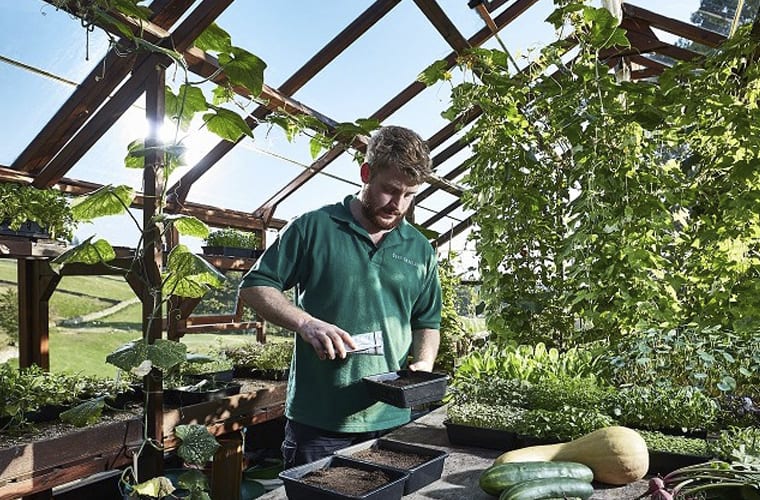 Plant a kitchen garden
Those properties with outdoor space can reduce their carbon footprint by lowering food miles on kitchen and bar essentials. Even a small terrace area can be put to use to grow herbs and chillies, while those with more room to spare could plant vegetable and herb gardens, removing the need to order in quite as much from third party suppliers. We have more ideas for making the food side of your hotel business more sustainable in our detailed article.