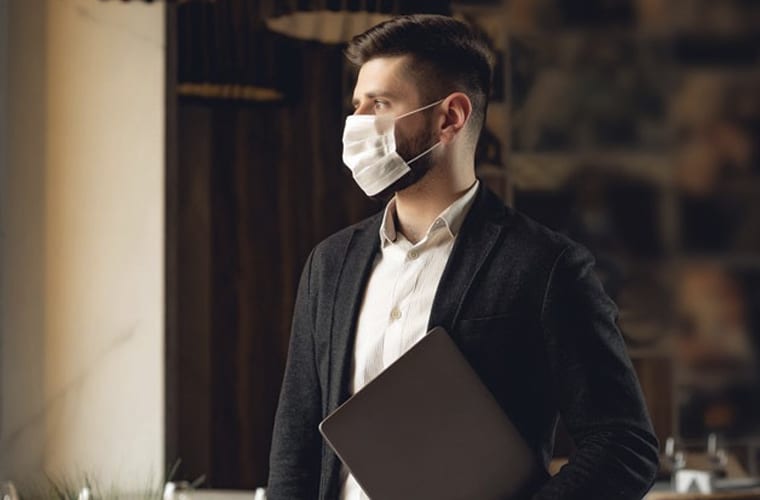 How are restaurants and bars pivoting during the coronavirus pandemic?
2 YEARS AGO
With all non-essential businesses ordered to close on 23 March and public gatherings of more than two people prohibited, the hospitality sector has been especially hard hit by the coronavirus pandemic sweeping the globe.
Prime Minister Boris Johnson ordered bars, cafes, pubs and restaurants to close along with hotels, gyms, spas and non-essential shops last month and with the lockdown now extended, there is no date yet confirmed when they may be able to reopen.
The need to social distance has impacted brands big and small; McDonalds had already removed its seating areas and switched to takeout prior to the government directive but announced that it would close all of its stores across the UK and Ireland including drive through. Nando's also said its 400 restaurants would shut completely, along with the likes of Starbucks, Burger King, KFC and Pret-a-Manger.
However, some bars, food and restaurant businesses have taken a slightly different approach and despite closing their physical venues to customers, they have developed new ways to continue to serve their patrons.
Here are just a few of the ways the nation's enterprising hospitality businesses have pivoted to stay afloat and give back during lockdown…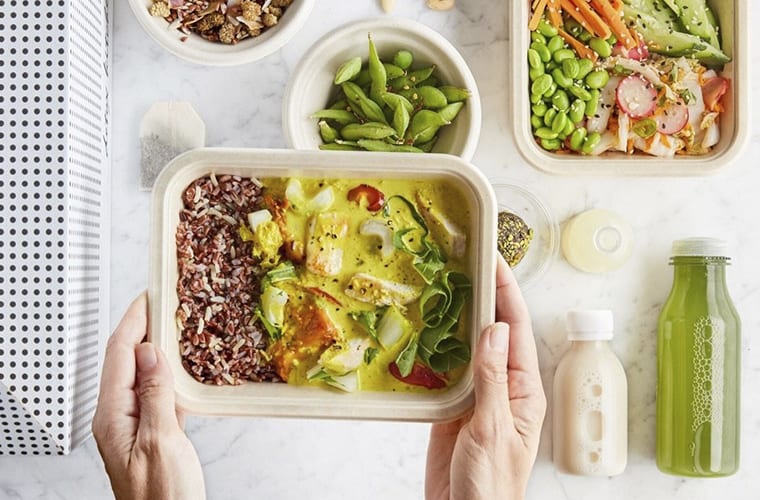 Food boxes
Immediately before and after the lockdown was announced, empty supermarket shelves became the norm for many shoppers. Nielsen figures suggest that UK supermarket sales increased by an incredible 43% in March, as panic buyers stocked up on food items. The FT reports an extra £1.9bn was spent on groceries, with the average Briton making three times more supermarket runs on average than usual.
Many households found themselves out of luck when it came to obtaining the basics, with meat, flour, eggs, canned goods, pasta, rice and potatoes all sold out. With supermarket delivery slots also exhausted, a number of cafes and restaurants have started to sell food boxes, giving customers an alternative to traditional supermarkets.
The Carnaby Street deli, Detox Kitchen is one example; it has worked with its regular supplier to box up food that was earmarked for restaurants and would otherwise go to waste, to sell direct to consumers. Its veg and essential box is filled with items like sweet potatoes, oat milk and fruit with enough to feed two people for a week – all using restaurant supplies that would otherwise have gone to waste.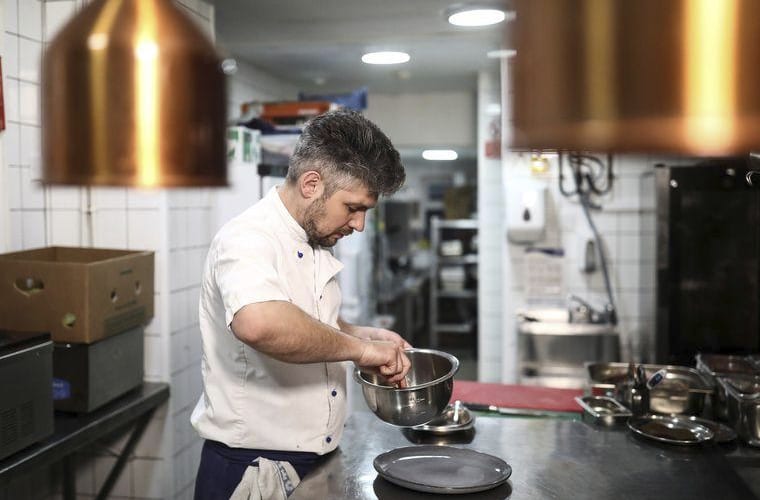 Artisan food staples
For some smaller restaurants, swapping to a takeaway business overnight isn't logistically possible. Nevertheless, several have found ways to change direction and offer a limited range of artisan products instead. Chef Damian Wawrzyniak runs a Polish restaurant in Peterborough – he has had to put his small team on furlough so rather than close up shop, he's turned his beer and wine cellar into artisan bakery. The restaurant already offered freshly baked bread for pick up, but in order to keep his business afloat, he raised funds via crowdfunding to buy a large scale, second-hand mixer to increase production of sourdough bread, baguettes and cakes and is now shipping nationwide.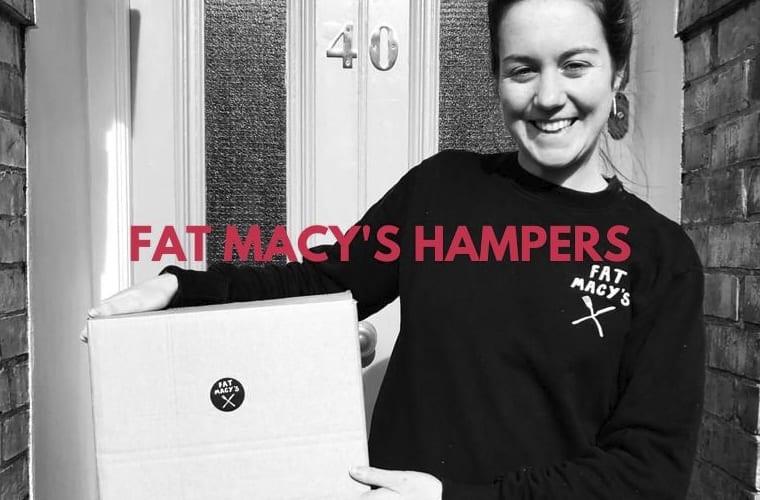 Food hampers
Other restaurants and industry experts have been able to change their business model, using their existing suppliers, food know-how and connections to totally transform their service offering. Catering company Fat Macy's, which usually works with YMCA residents and homeless individuals to put on social experience dining events in London has pulled together a number of social enterprises and small businesses to create a series of hampers including veg and fruit boxes, along with gins, wines, beers, biscuits, pickles and a whole host of other treats.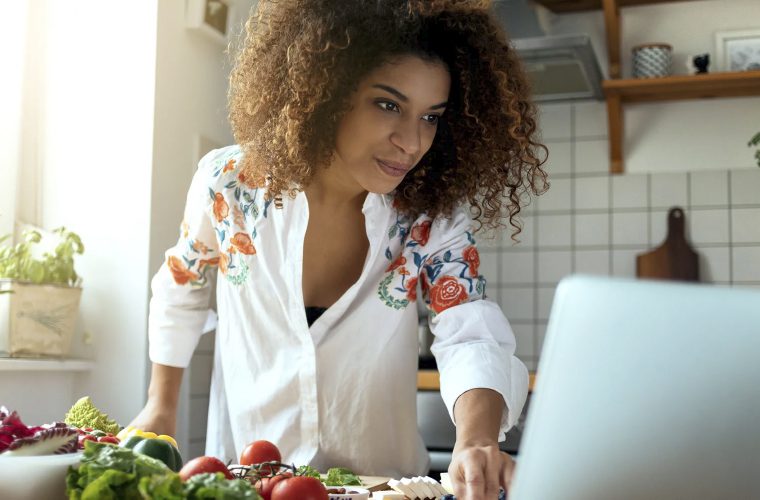 Masterclasses
Research by Mintel has found that 44% of us have used the lockdown as an excuse to spend more time in the kitchen – some savvy chefs have tapped into this and started offering online classes and cookery courses to those keen to use this time to sharpen up their skills in the kitchen. Most are opting to deliver via Zoom or Skype.
A number of bars have also got in on the act with mixologists offering cocktail making masterclasses online. The London bar Cahoots has taken to social media to share its knowledge, with a new series teaching followers how to mix up some of their favourite cocktails from the Soho locale at home. This is a clever marketing ploy as it creates goodwill with customers and ensures the brand is front of mind when the lockdown is lifted.
The London bakery, Bread Ahead has also started offering bread baking classes which are streamed via Instagram Live.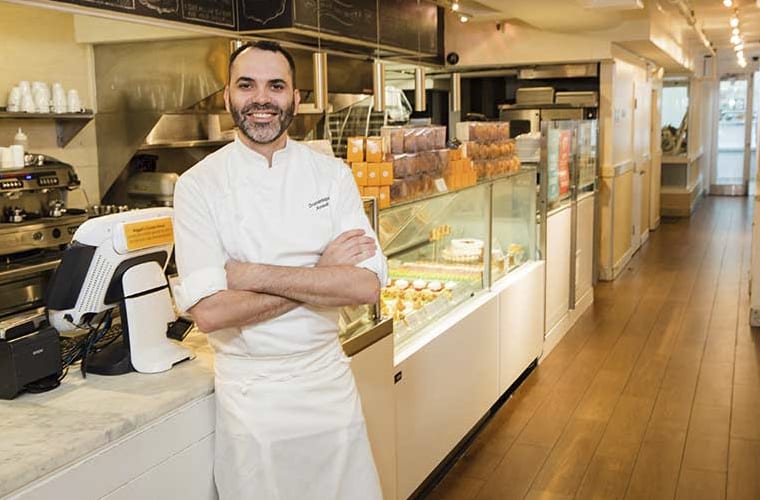 Donations
Many restaurants are also using this time to give back – By Chloe and Dominique Ansel Bakery for example are offering free lunchboxes to children who would usually be entitled to free school meals. Several chains have launched fundraising campaigns for various deserving causes while others have also donated thousands of free meals and snacks to NHS workers and those in need.
How is your restaurant, bar or café doing things differently during this time? Share your stories with us on social media.