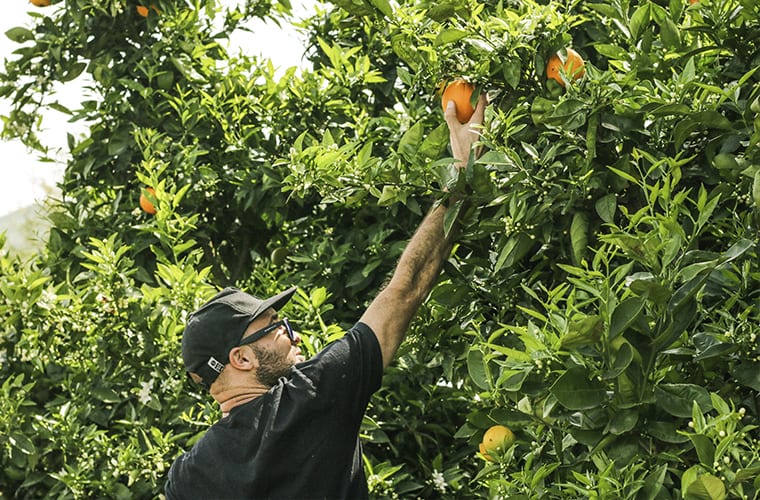 How can your food or restaurant business be more sustainable post-pandemic?
2 YEARS AGO
Sustainability has long been a watchword for the hospitality industry. The growing vegan movement has cast a bright light on the issue and brought a renewed awareness of the issue of climate change, an important aspect of achieving sustainability as a nation and as a planet.
Those advocating for a switch to plant-based diets remind us that the meat and dairy industries alone create more greenhouses gases than the transport industry and that global greenhouses gases could be reduced by almost a third if we all ate more veggies so there is a clear argument for thinking sustainably and championing more plant-based dishes as a restaurateur. Of course, sustainability isn't just about veganism and simply bulking up your veggie options isn't enough on its own, though it could well be a great place to start. Sustainability is a much broader topic, with many moving parts, and it's one that the COVID-19 pandemic has brought into sharp focus.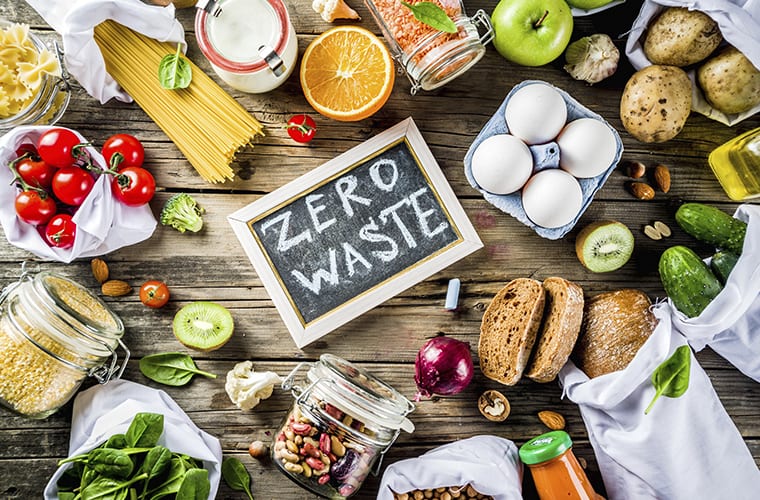 Sustainability and COVID-19
Surprisingly, some sustainable good has come from worldwide lockdowns, which throws up the question; if we can be more sustainably minded in the grip of a pandemic, what could be achieved when life eventually returns to normal?
The United Nation's Intergovernmental Panel on Climate Change estimates that 25-30% of food produced for human consumption is lost or wasted across the supply chain. This is despite the fact that an estimated 821 million people around the world being classed as undernourished due to a lack of food. Research in Italy though suggests that in the first few weeks of lockdown, food waste decreased by around 25% when compared to the same period last year – a sliver of hope perhaps to have emerged from an international crisis.
Later this year, the UN's first ever International Day of Awareness of Food Loss and Waste will take place. It's clear that the need for more awareness around food waste has never been greater and with that comes the need for more sustainable measures to be adopted, implemented and practised long term.
Globally, cereals and pulses account for 44% of food waste. Roots, tubers and oil- bearing crops total 35% of food waste, fruits and vegetables are 13% and meat and animal products take up the final 9%. How much of that food waste could be avoided? How much more sustainably could you plate up and serve up with a shift in mindset or approach?
Sustainability isn't just about food production, food miles and food waste. Pollution, energy consumption and myriad other factors all play a part, but as restaurant, bar and hotel owners, focusing on food is an achievable first step.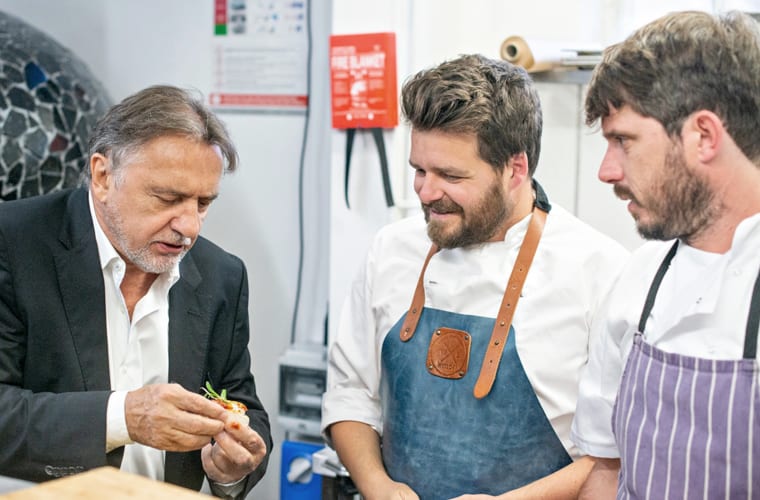 Championing sustainability as a food business
The London Waste and Recycling Board's (LWARB) Advance London team in collaboration with the Sustainable Restaurant Association (SRA) has laid out a series of ways that food businesses can move towards a more sustainable food future, that makes a positive contribution to the climate emergency and helps those venues to consume less resources while extracting maximum value from each.
Here, we've summarised some of those steps to help become a leaner, more sustainable business post-pandemic: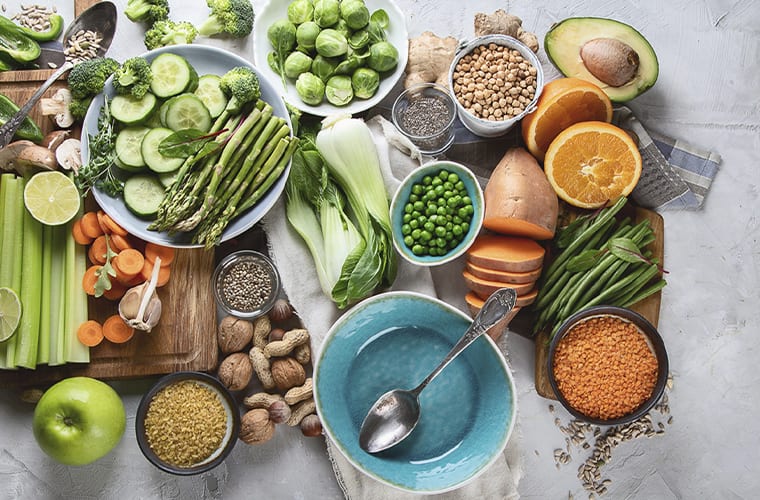 Rethink your menu
As we've seen, food and drink is at the very heart of climate change and sustainability – and the very heart of your bar or restaurant business too. Rethinking your menu is a relatively easy and very important first step to operating more sustainability. These changes don't need to be seismic, but they should be smart. Reducing the amount of meat and dairy ingredients used in your dishes and championing more vegan and plant-based creations can make a huge difference. This is an area where not only can you be more sustainable and help to reduce greenhouse gas emissions and land erosion, you can also use it as an opportunity to stand out from the crowd.
According to Advance London, over a third of adults are reducing or removing meat from their diets. At the same time, we tend to consume a very small portion of the more than 30,000 edible plants available today. If you celebrate more unusual varieties of fruit and vegetables, including heirloom crops, your menu will naturally stand out for its creativity and uniqueness.
As veganism and plant-based diets have become more fashionable, industry leaders in this field have started to get creative, with smoked vegetables, aged dishes, fermentation and flame grills. Make your menu descriptions evocative and tasty to stay ahead of the pack.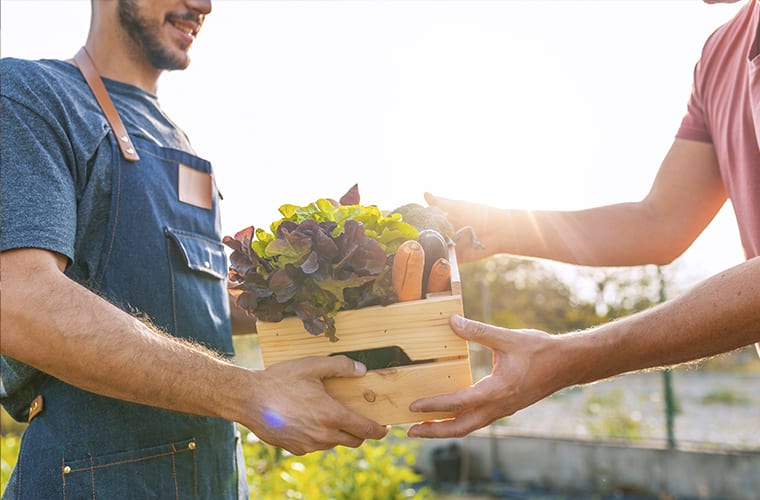 Localise your supply chains where possible
It's likely that your supply chain holds much potential to up your sustainability factor. Opting for local farmers, butchers and mills can cut down the food miles travelled before ingredients reach your door, making for an easy sustainability win. Nurturing those local relationships means you also know where your food has come from and how it has been grown.
When you seek out local suppliers, look for farmers certified with organisations such as Organic and Pasture for Life or ask them about how they are cutting emissions and protecting ecosystems.
Smaller steps such as requesting liquids be delivered in re-usable glass bottles rather than plastic may seem minor but implement a few of them and they add up to big changes.
If you have room, try growing your own. No space for a kitchen garden? Fresh herbs and edible flowers can be grown in the smallest of spaces, placed on window sills or hung from windows. If you have outdoor dining or a beer garden, your flower pots could make way for micro herbs and smaller veggies, meaning customers can actually sit side-by-side with the ingredients that make up their plate. Get creative with the space you do have.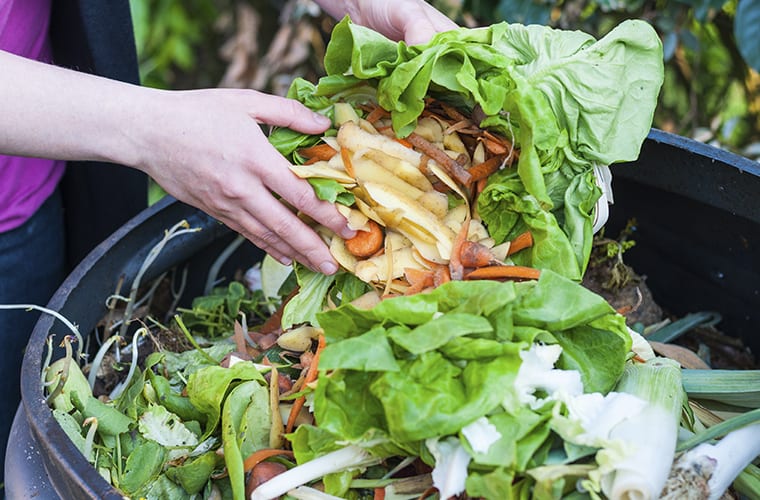 Be bin aware
How much of your profit actually ends up in the bin? As we have already seen, food waste is an enormous global issue but at a local level, full bins represent money that has gone to waste for your bar or restaurant.
While some zero-waste restaurants have sprung up in recent years, and top to tail cooking is gaining in popularity, it's not practical to decide nothing will get thrown away effective immediately. Take small steps instead; monitor what gets chucked into the bin and the source of that waste. If the majority is left over from client meals, reduce portion sizes or offer to place what's left into a takeaway container for the customer so they can enjoy it later.
If you have a lot of waste from food prep, it could be time to rethink your menu or challenge your chefs to get creative. Off cuts and bones should be used to make stocks, broths and sauces. Vegetable peelings could be composted or fried up to make gnarly crisps, which can be served with drinks at the bar. Leftover veggies and fruit could be baked into cakes or turned into fresh smoothies.
If you have too much of something, such as a cake that wasn't a big seller or bread that didn't get used, donate to the local community, drop off at a local hospital, church or care home or use an app such as Olio which will collect and re-distribute the unsold goods. Even something as seemingly minor as your ground coffee could be given a new lease of life – the Cambridgeshire company BioBean will collect it and turn the grounds into low carbon coffee logs.
If you want to go further than a change of mindset, some larger hospitality businesses report great results from using AI and digital scales to reduce waste and increase profit margins.
From sourcing new partners and speaking to your local producers, to experimenting with new plants and rethinking waste, each action you take to be more sustainable matters, not only for the planet but for your business. Reducing waste in particular can add up to big cost savings, something more important than ever in the post-pandemic landscape.