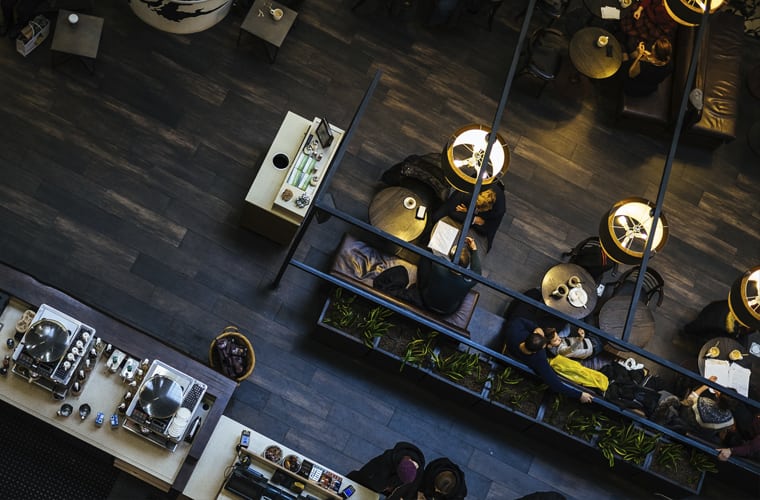 How long should I wait before getting my restaurant refurbished?
3 YEARS AGO
Getting your restaurant refurbished comes at a cost, but it's also necessary to ensure that you continue to offer your customers a great experience in a welcoming environment and keep the tills ringing.
We're often asked how long owners should wait before getting their restaurants refurbished, but the answer depends on a wide range of factors.
Ask yourself the following questions to see if your premises are crying out for an update:
What are your competitors doing?
Us Brits love to try new and exciting places for a family dinner or quick bite to eat with friends. Just because your customers have been visiting your restaurant for a while doesn't mean that they won't be tempted to try out offerings from your competitors – especially if they've just had a refurb.
Pop in for a coffee and see your competitor's business through the eyes of your customers, if their décor is quirky, fresh and offers something that your restaurant doesn't, it could be a sign that you too need to up your game.
Are your walls and surfaces looking tired?
It's inevitable that there will be spills in a restaurant but scuffed, stained and dirty walls and scratched surfaces make your venue look tired and unloved.
Potential customers see your restaurant as a reflection of what happens in the kitchen, so don't leave them questioning how hygienic your premises are with a dining area or bar that has begun to show signs of wear and tear.
Have you kept up with the recent restaurant décor trends?
Diners don't just come to your restaurant for great food and excellent service, they want an experience that combines the latter with a welcoming and fresh-looking environment.
Like homes, customers are always looking for something new and interesting in terms of décor, so if you've not paid attention to the latest trends you can bet that customers have and will be eating out at your competitor's premises instead.
Are customers commenting on your décor?
The interesting thing about customer feedback on décor is that if the customer likes it they'll often make positive comments to your staff. However, if they think your restaurant is lacking in personality or is looking a little bit tired they're almost certain to keep their thoughts to themselves and simply won't return again.
If the positive comments on the look and feel of your restaurant have stopped coming in, then its time to consider a refurbishment.