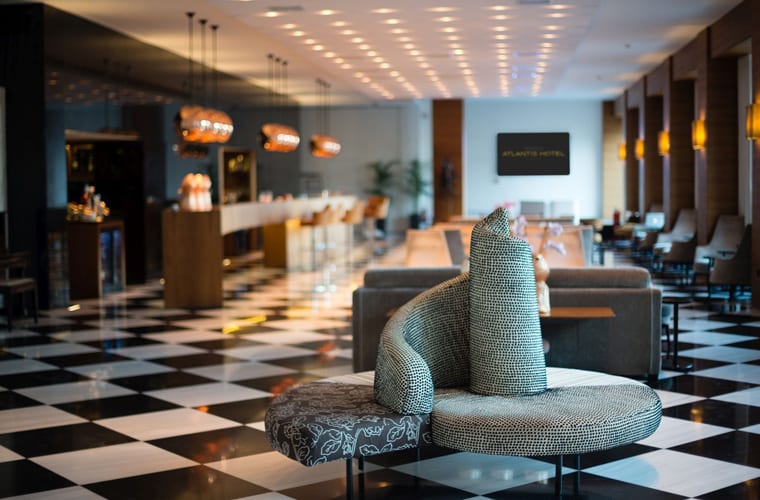 How mid-century modern styling combines heritage and contemporary design for high-end hotels
4 YEARS AGO
Many premium hotels at the top end of the accommodation spectrum occupy heritage buildings with ornate frontages, high ceilings and impressive light fittings that wouldn't look out of place in a period drama.
Guests may marvel at the original features of these impressive buildings, but when it comes to furniture, they expect so much more than fusty sofas and hard backed antique chairs.
The key to complementing the design and décor of such hotels while providing the contemporary comforts that guests look for in high-end accommodation is all down to the details. The secret is to have multiple things come together to create a unique fusion of contemporary chic and traditional elegance.
Here are a few ideas on how this can be achieved without overwhelming the original features of the property.
Lobbies and lounges
Hotels built in the Victorian and Edwardian periods wanted to make a big statement as soon as their guests arrived, so there's no shortage of space to play with in lobbies or lounges.
Many such hotels have maintained their opulent reception desks to offer a focal point to the space, but adding a contemporary mural by a local artist at the back of the area helps bring together the traditional and trendy with a nod to a commitment to supporting the local community.
Furniture is also crucial in these areas. High backed wooden armchairs and sleek ornate sofas are the epitome of mid-century, high-end furniture style yet they can be given a contemporary makeover to make them appeal to the modern guest without a mishmash of eras overwhelming your entry point.
Luxurious ochre velvets, striking prints and colour clashes help combine the old with the new and provide guests with the luxury and style they've been expecting.
Bedrooms
Large windows reaching up to high ceilings let in plenty of natural light, so you want to make sure that the rest of the room feels just as bright and airy. Sticking with the mid-century modern styling trend, opt for studded tub chairs in neutral shades by the window, quirky geometrically patterned bedside tables and writing desks and a pop of burnt orange, soft lime or pale mustard to bring the look together.
Hallways
Hallways are sadly one of the most unloved areas in any hotel, but you should be giving your newly arrived guests an experience of wonder and anticipation as they walk towards their rooms. They also need to work to fuse all of the areas of the hotel together, so opt for quirky globe-shaped lighting, newly fitted carpets and the odd 1950's reproduction armchair in a contrasting colour located near lifts to add interest.