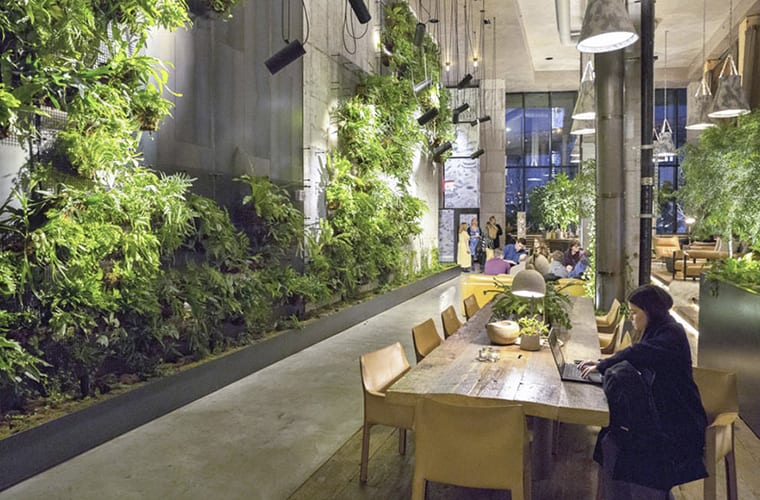 How to bring the outdoors in this summer
1 YEAR AGO
At this time of year, when there's blue skies, blooming flowers, signing birds and a little bit of heat in the air, it's natural that customers will gravitate towards al fresco options for eating and drinking. Patios will be bustling, and tables on the terrace will be in high demand… but that doesn't mean venues without a dedicated outdoor space need to struggle. It's all about offering the outdoor experience, whether you're outdoors or not.
Bring the outside in
The concept of bringing the outdoors in is something that's right on trend in residential interior design, and it's a style that restaurants, bars, and hotels can borrow this summer to create an open, airy, welcoming, and natural environment for their customers.
Known as 'biophilic design', this style is deeply rooted in the idea of biophilia hypothesis; the notion that, as humans, we instinctively seek to form a solid connection with nature.
So how can strategic F&B design be used to mimic the natural outdoor space?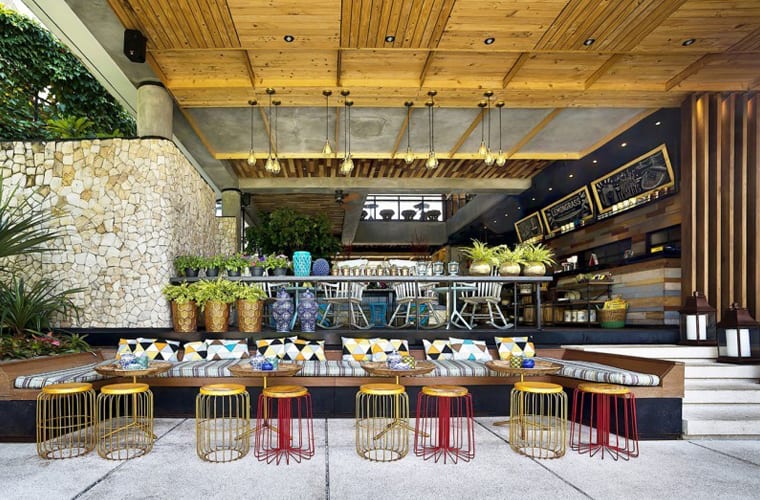 Use natural materials
While it can be tempting to use synthetic materials due to their durability and low maintenance, natural materials cannot be surpassed when attempting to create an authentic outdoorsy feel. Whether it's the coolness of the natural wood bar top against the arms, or the feeling of natural stone underfoot, always opt for natural over artificial.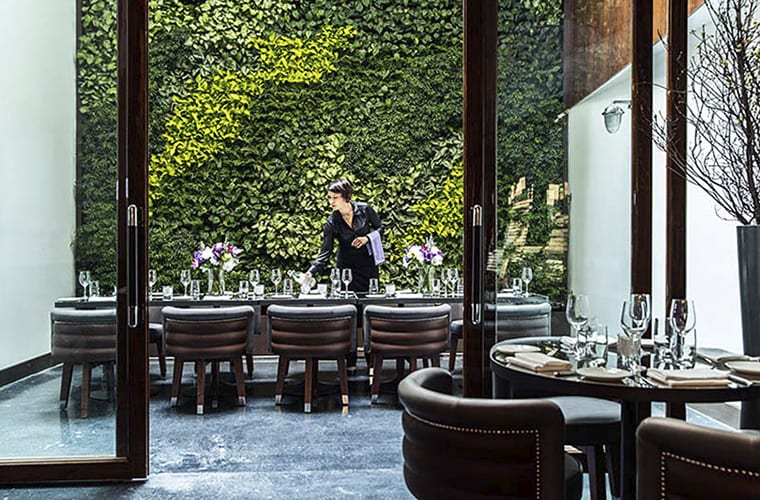 Add greenery
There are many different ways to add a sense of back-to-nature greenery to your space; everything from the more involved task of creating 'living walls' bursting with real plants to the simpler act of introducing green feature walls to give the appearance of greenery without the upkeep. Any sort of greenery sparks images of natural landscape.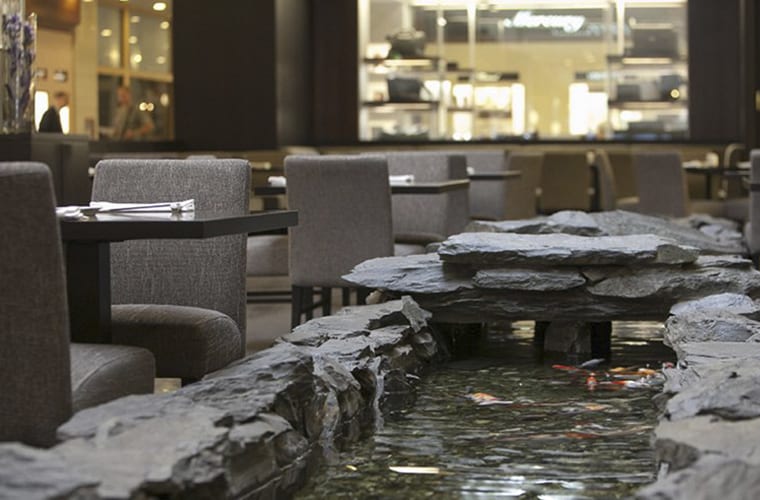 Incorporate natural aspects
Water plays a huge role in our everyday outdoor experiences, whether it's walking past a river or lake, or even getting drizzled on. Water features are some of the more undervalued methods of bringing the outdoors in, but can be massively effective. A simple fountain will do the trick, although venues could also add fish tanks… or ponds!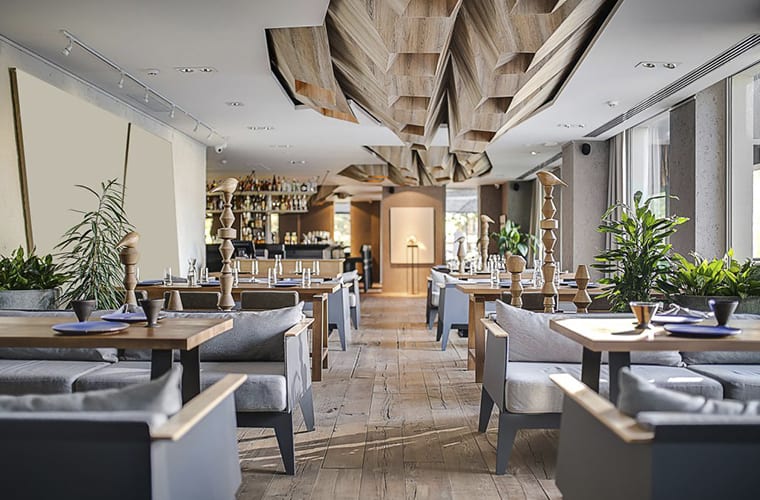 Prioritise light
Making use of natural light is the most obvious way to bring the outdoors in, but if your venue is naturally quite dark, there are ways to get around this. Adding mirrors to reflect natural light around the space is hugely effective, but if you do rely on artificial lighting, choose overlight which is brighter, rather than underlight which is more atmospheric.
Breaking down the barriers
However you choose to bring the outdoors in, remember that it's about blurring the lines between your indoor space, and the outdoor space that your customers are craving. Perhaps the best way to meet these needs is to look to your surroundings and keep it local; you don't need to recreate the beaches of Hawaii… just keep it close to home.