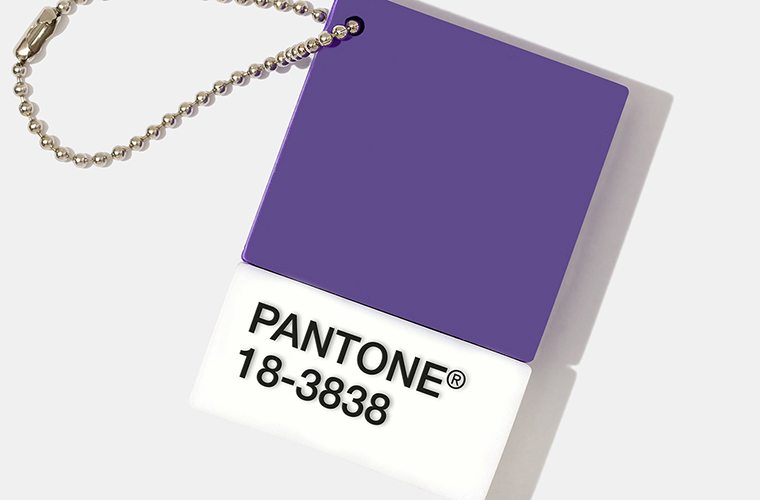 How to get the most from the Colour of the Year 2018
2 YEARS AGO
Every year, Pantone picks its colour of the year – this year the hue of choice is the vibrant Pantone 18-3838 Ultra Violet, a remarkable shade of purple which evokes reflection, artistry and exploration.  There are lots of different ways to incorporate this colour into your interiors and design choices in the year ahead; here's a few of our favourite methods to keep you on trend.
Experiment with texture
Ultra Violet is notable for both radiance and depth and lends itself well to different textural forms. Experimentation is key as this is certainly not a colour which lends itself to wallflowers. If you're going to use Ultra Violet, keep it bold and daring. Use sumptuous fabrics like velvet to line a chair, or silky fabrics like satin to upholster a plush new cushion. This will help to create a luxurious feel which is perfectly in keeping with the colour's strengths and connotations.
Try subtle changes
If you don't want to inject too much change, consider adding artworks which feature shades of purple. This is a great way to add a hit of colour without committing to it fully. Artwork also provides a focal point, and can be updated to suit the changing seasons and tonal requirements without too much fuss. Other small changes include adding fresh flowers in the correct shade, ideal for smaller temporary alterations which nonetheless making a big impact.
The appeal of purple
While a full redesign based around the colour purple might seem a little heavy handed, incorporating this colour into your existing scheme is much simpler to achieve. The choice has proven an intriguing one for 2018, with Pantone declaring Ultra Violet as a tone in keeping with our complex times. It calls for sombre thoughtfulness while still proving emblematic of a countercultural approach to life and work, as typified by its adoption in the style of pop-culture icons such as David Bowie, Jimi Hendrix and Prince.
Even earlier, the Impressionist painters were accused of being obsessed with this blue-based violet shade. Purple has also been associated with new technology, royalty and the practice of mindfulness, which encourages reflection and staying in the moment.
At a time of fast-paced change and experimentation, Pantone's choice starts to seem like a particularly resonant one, which could ideally represent everything we hope 2018 will be – and provide a respite from the chaotic world around us.
There's a certain rebellious spirit in the air this year, and if you want to show off your own rebel credentials with your colour coding, then this is a great, on-trend choice to make.