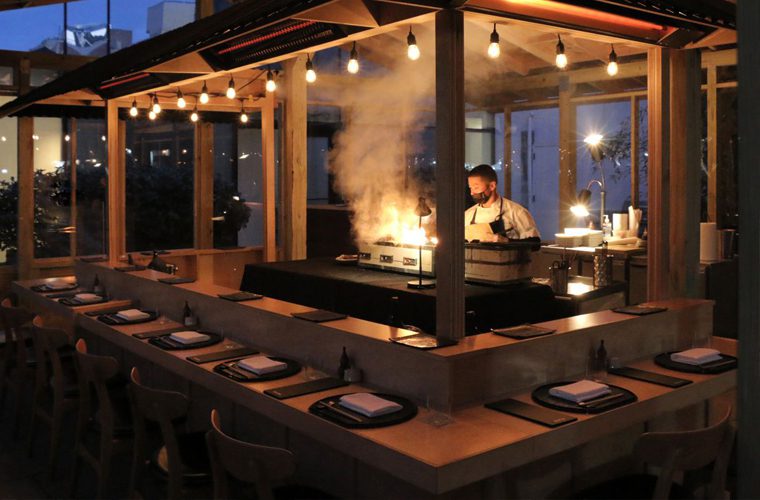 How to make the most out of your outdoor commercial kitchen area
1 YEAR AGO
With outdoor dining becoming increasingly popular with diners – especially in the warmer spring and summer months – it might be time to give your outside commercial kitchen area a bit of a refresh.
Your outdoor kitchen can bring a whole new dimension to your cafe, pub, or restaurant so it shouldn't be a space to ignore this year.
Optimising your space, installing high-quality equipment, and creating a bespoke atmosphere for your customers is important if you want to draw people in and make them come back.
Embrace al fresco dining and follow our tips on how to make the most of your outdoor commercial kitchen area.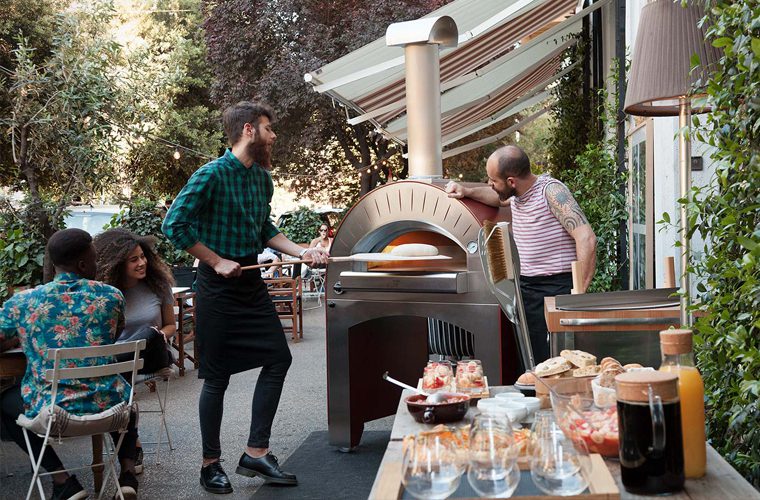 Fire up the grills and get high-quality kitchen equipment
In some settings, it really works when you have everything to serve up delicious food right outside with you.
Not only does it add a bit of drama for your customers who can sit and watch you prepare their food, but it also saves your waiters and waitresses from constantly walking in and out.
Pizza ovens are really having their moment and could be the perfect addition to your outdoor kitchen area. Everyone loves pizza and it's pretty easy to prepare and cook, even when the orders are piling up.
You could also make the investment in some top-quality commercial smokers and hickory grills to cook up smokey, summery dishes for your guests. These types of equipment are perfect for getting that authentic barbecue flavour when you're grilling meat, fish or vegetables.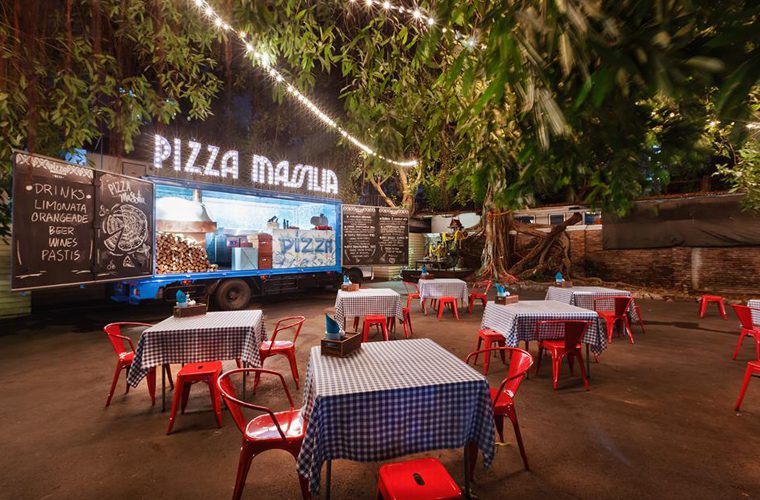 Choosing the right furniture
Whether you're extending your internal kitchen or starting from the scratch outside, it's always a good idea to have some cohesiveness in your space.
Choose outdoor furniture that matches your existing theme, or that goes well with the rest of your interior design.
Remember that your outdoor furniture will normally have to battle the elements a bit more than your usual furniture, plus they'll have to take on being constantly moved in and out, so can easily get scratched or bumped.
It's best to choose specific outdoor furniture that's more durable and scratch-proof, this way you can keep your furniture looking brand new for longer.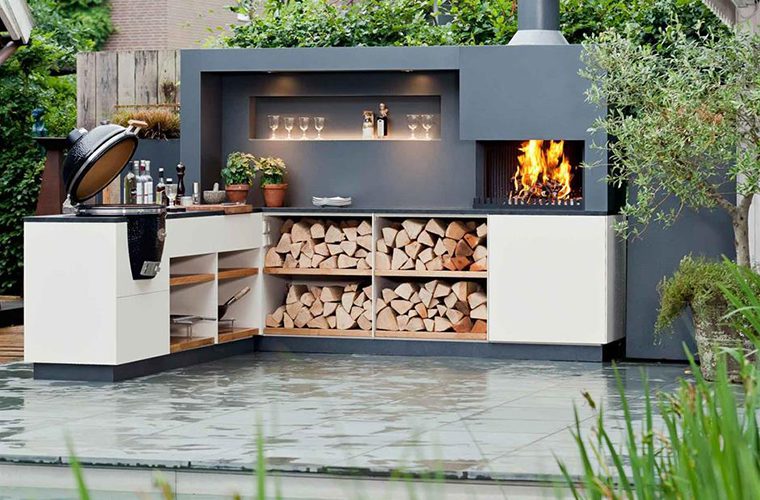 Outdoor kitchen storage
You don't want to keep walking in and out when you want to get extra cutlery or dishes, so you should also consider how you can incorporate some storage into your outdoor space.
From drawers and shelves to trolleys to move everything to and from the kitchen, having places to store all of your used plates, condiments and silverware are essential to minimise mess and create a more efficient workspace for your staff.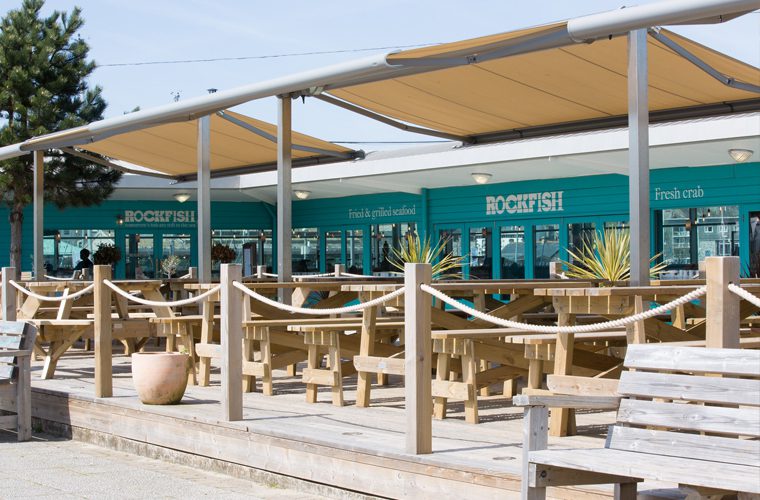 Set up the right shelter
Unfortunately, we can't always count on the Great British weather to be on our side – even if it is the middle of Summer – so you should have some sort of plan B in place for covering everything up.
Having some kind of shelter will allow your customers to continue eating in the open air, without having to get wet in the process.
Whether you want a permanent gazebo structure or shelter that you can wind down as soon as the weather takes a turn for the worse, it's completely up to you.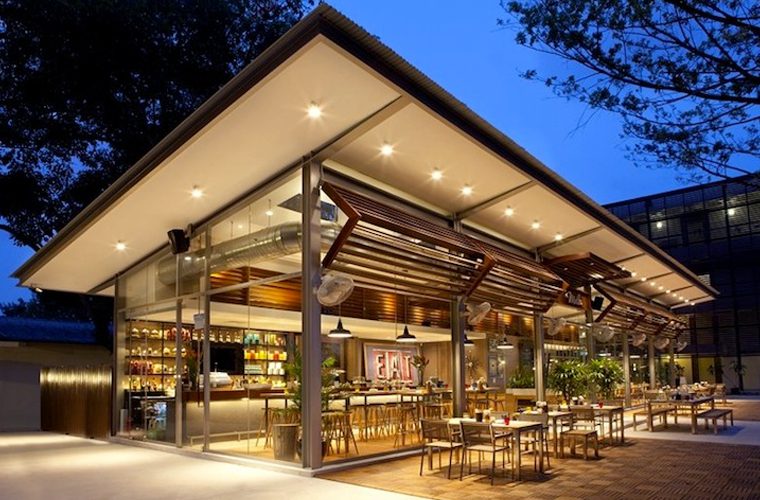 Think about design
You can't always just put a few chairs and tables outside and think you're done when it comes to design, you should take the same approach to style your outdoor kitchen as you would inside.
Have a good think about the atmosphere you want to create, do you want to bring in elements of nature like plants and shrubbery, or do you to create an elevated experience with water features and sculptures?
You might also want to think about outdoor heaters and blankets to keep customers warm during the chillier evenings.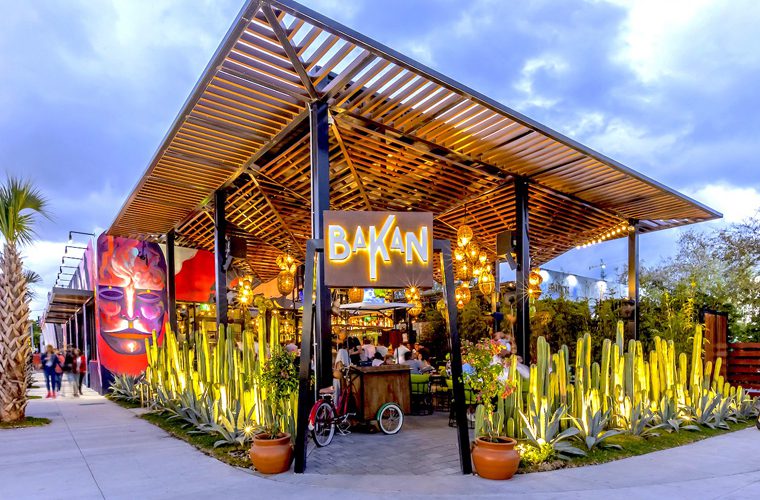 Create the ultimate outdoor dining set-up
If you're looking to embrace outdoor dining, we can help you create the perfect outside space for your business. We're passionate about crafting beautiful bars and restaurants that represent your brand and satisfy your customers.
Get in touch with us today to begin your outdoor kitchen project.