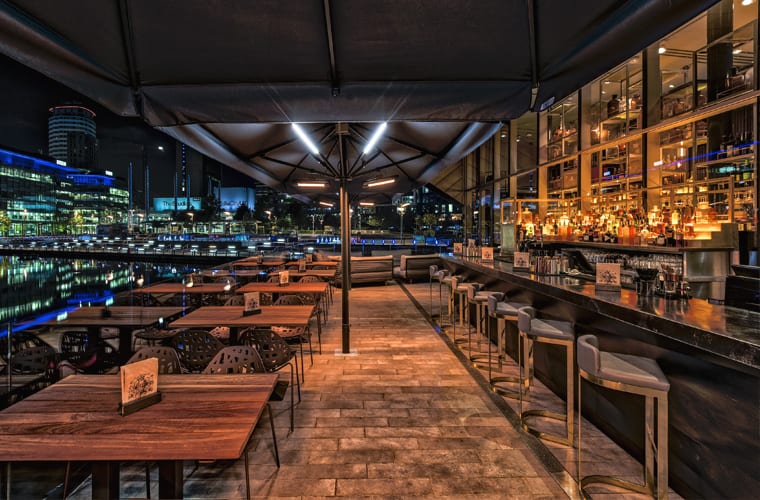 How to maximise space in outdoor hospitality areas
3 YEARS AGO
While it has felt like a long time in the making, the return of customers to pubs, bars and restaurants is now tantalisingly close.
With over 40,000 venues planning to set up outdoor spaces to enable them to safely reopen on 12 April, knowing how to maximise outdoor seating areas when applying the finishing touches in the coming days can make a marked difference to customer peace of mind, configuration and the practicality of operating entirely in the open air in what may be a more limited physical space.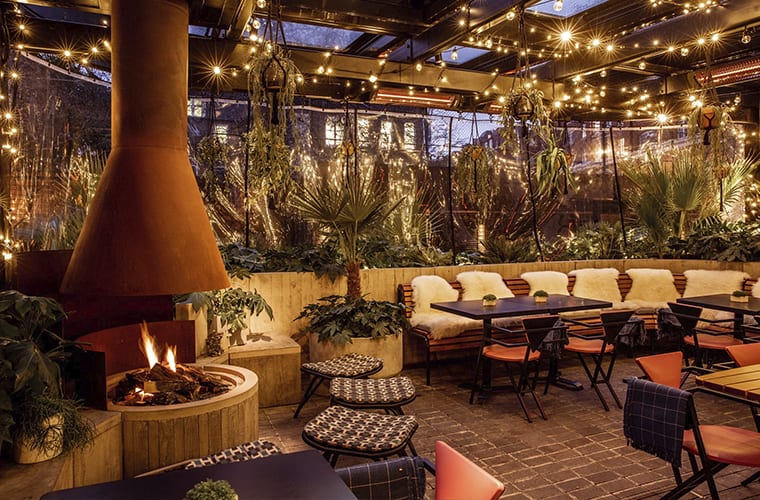 Dialling up your alfresco offering
Once seen as a way for hoteliers and restaurant owners to differentiate themselves from the market by mimicking establishments on the continent during the summer months, expanding outdoor dining areas is now business critical.
Without being able to disperse customers inside and outside, maximising space and seating areas so that people don't feel perched on top of each other is the key logistical issue worth cracking – as is how to combat the ever-changing British weather.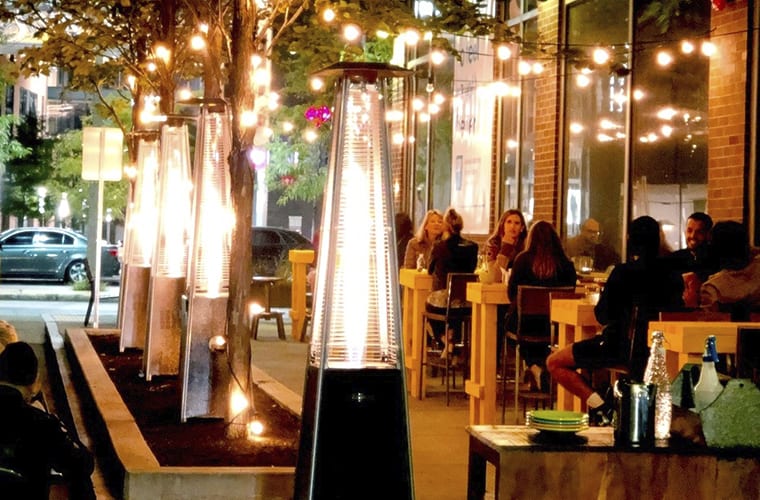 Practical solutions
Drastically reducing your seating capacity as a bar or restaurant owner isn't really financially viable, so creating a large enough area to accommodate the expected influx of customers is key.
Naturally, this has to be considered alongside current social distancing rules so that the risk of contamination between staff and customers is drastically reduced.
Making use of all available garden and patio spacing can be a great way of not only increasing space for customers, but also enticing casual passers-by when adding an appealing mix of ambient (and cost-effective) LED lighting and exterior heating fixtures.
Depending on the setting and budget for your outdoor area, you will need to consider how to protect customers from wind, rain and even baking sunshine so you end up with a practical space that can be used whatever the weather.
Patio awnings or marquees are ideal for smaller bars and restaurants looking to maintain the 'people watching' attraction of coffee and brunch on the side of the street - as they can be designed bespoke for the perfect combination of shade and view.
Umbrellas with heaters built in give you both shade and heat, meaning customers can remain outside even if the weather is not favourable. This gives you year-round use of the space and means you aren't at the mercy of the notoriously changeable British weather.
If your establishment already has a veranda framework, a tempting option is to install transparent PVC blinds around seating areas offering customers a feeling of not being too exposed to the outdoors, but also the ability to roll them up should the weather be pleasant enough.
When looking to optimise your outdoor dining space for the long-term, you may also want to look at installing artificial walls and screens to further shelter customers and ensure a comfortable dining experience.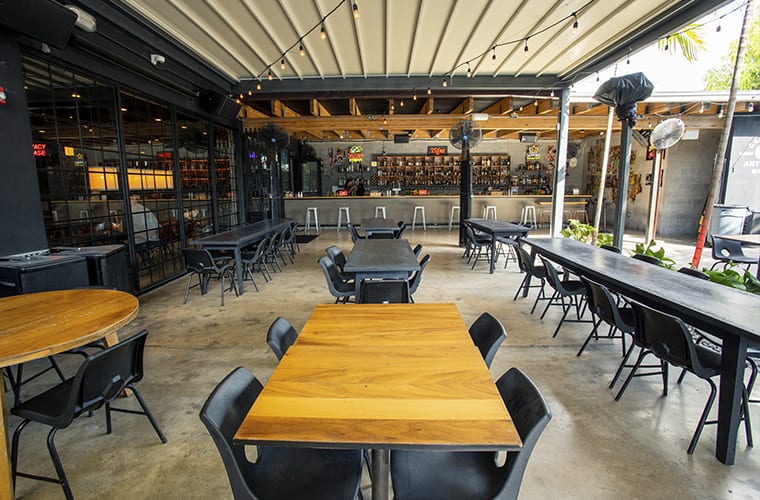 Seating choices
The type of seating you choose will impact on how much space is available – larger chairs will eat into walkway areas, especially if they don't tuck fully under the table. This can make it harder to maintain distancing when walking around and could impede staff as they serve. Consider whether bench style seating, which won't intrude into pathways could be pressed into service for some tables. Stackable designs are also useful and a great way to maximise space by streamlining storage.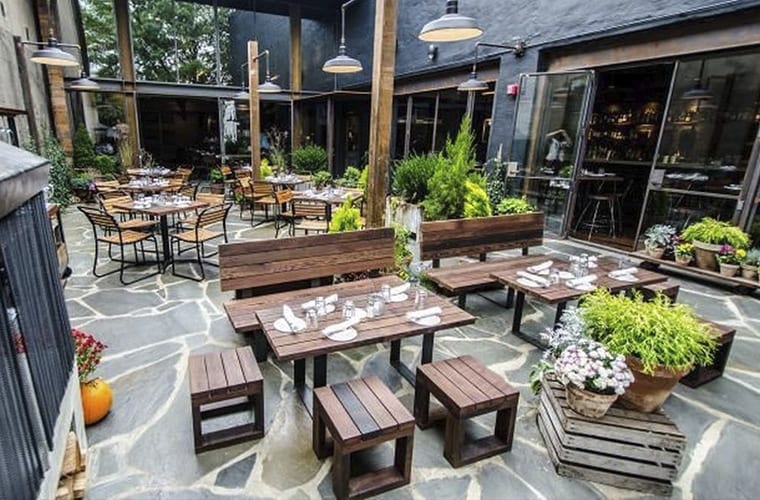 Tables
Choose table styles which can be easily reconfigured – pushed together quickly to accommodate larger groups and then separated to create more tables for two when needed.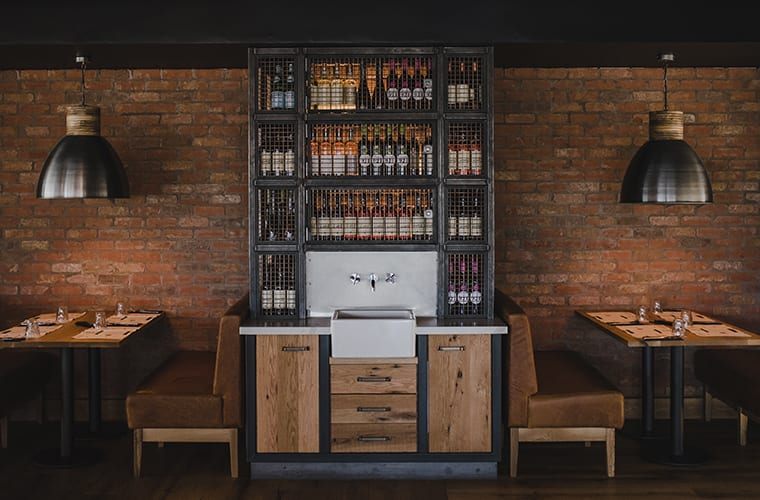 Storage
If your outdoor space is limited, keep storage areas to a minimum – your indoor dining and seating areas can be used to store essentials such as napkins, cutlery etc.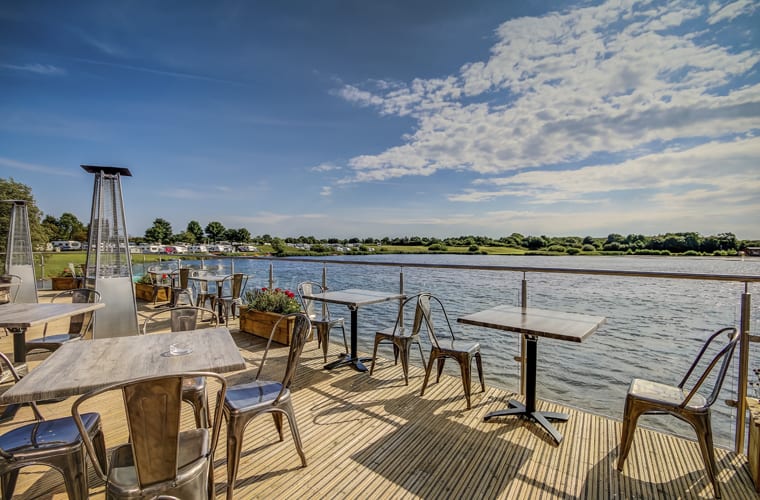 How Dawnvale can help
We have some exciting outdoor hospitality designs in the pipeline which we will launch later this summer.
Taking a leaf out of the successful Nordic design principle of transforming portable containers into quirky bar and restaurant vendors, we want to help you adapt your contemporary outdoor dining area into something that is as visually exciting as it is appealing to eat and drink in.
Contact us now to find out more.