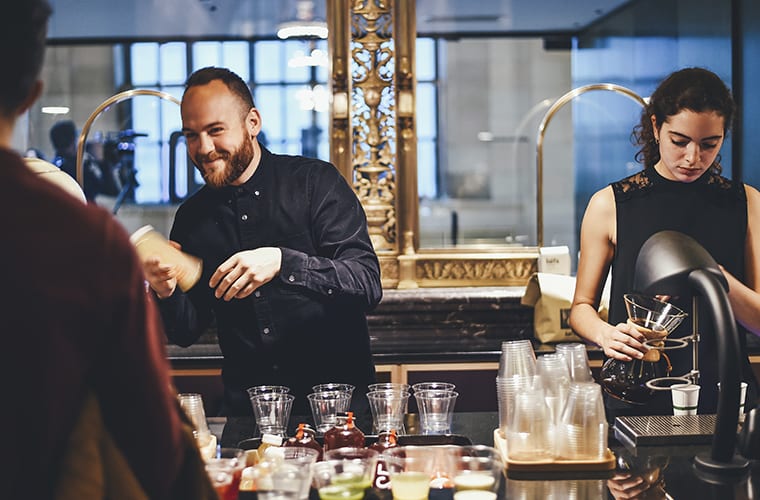 How to speed up your bar service
1 YEAR AGO
As a bartender, there's nothing worse than a queue of thirsty customers all jostling to be served first. As you've only got one pair of hands, it can be a real challenge to serve everyone and avoid lengthy queues and customer complaints.
Although there's very little you can do to change peaks in demand, the way that your bar is designed and set up can have a significant impact on the speed of the service you can provide.
After years of frontline experience, countless projects and painstaking research, we've come up with a sleek and simple solution to this common issue.
BarMade by Dawnvale is the bespoke alternative to modular under bar systems. Working in close partnership with bar managers, cocktail mixologists and even baristas, we knew that the 'one size fits all' approach to traditional modular bar systems just wasn't giving those in the hospitality sector the system they needed for a speedy service.
Here are just a few reasons why the BarMade bar system is taking off with bar and restaurant owners throughout the UK:
Intuitive design
From a self-draining peanut rail to an easy to reach glass wash station that is recessed to contain drips, service is made easy and accessible with BarMade.
A unique design for each venue
BarMade is a bespoke system that is fully customised to your business. Before creating your tailored system, Dawnvale looks at what you serve and how you operate. We can then position ice wells, bars, sinks, rails and coolers to suit your operation perfectly.
The one-step method
Everything you need to provide a fast service to your customers should be just a step away. This method ensures that everything you need to serve customers is within one step, ensuring ease and speed of service – and it's intrinsic to BarMade.
Speed rails
Gain access to the items you use frequently with our single, double or triple speed rails placed precisely where they are needed most.
Specialist cocktail stations
Our ultra-speedy cocktail stations feature drop-down blenders and double speed rails, making it easy for mixologists to shake up some magic.
To find out more about the fully welded, totally bespoke BarMade system and the benefits it can bring to your business, get in touch with us today.