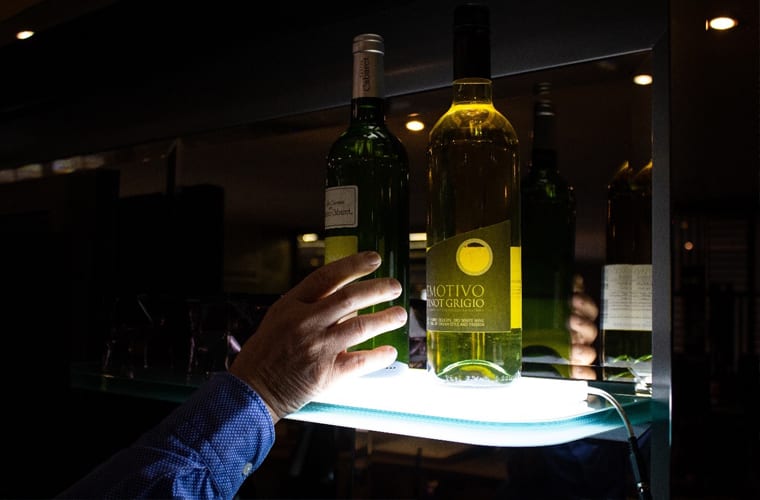 Lighting the way with low energy focal points
1 YEAR AGO
All bars, restaurants and hotel public areas need a focal point. Usually, you can depend upon the trusty reception desk or bar area to provide something to draw the eye, but when the amount of natural light reduces as the sun goes down, you'll need to rely on artificial light to keep these areas illuminated.
Keeping the focus on some of the most profitable areas of your premises is an excellent way of boosting the bottom line. Our new LED light shelves can help draw the attention of visitors to your bar area and showcase the tempting array of drinks on offer, as well as helping you conserve energy and reduce your carbon footprint.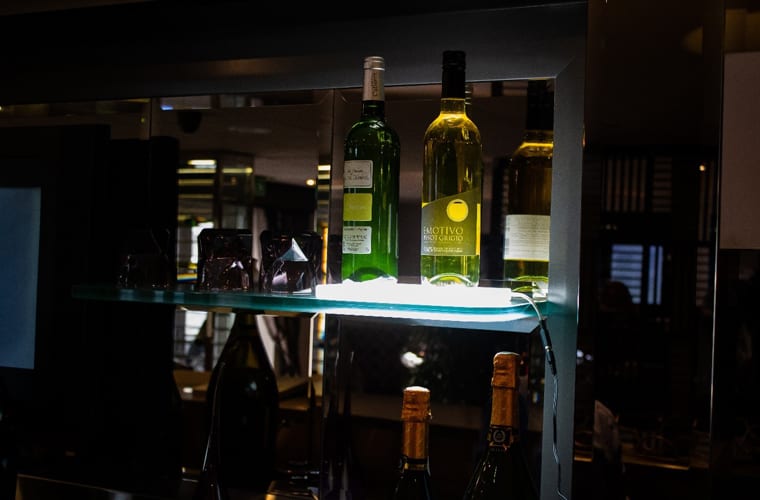 Easy to maintain, hardwearing and low energy, LED lights have been used to illuminate restaurants, hotels and bars for many years, but with an LED light shelf, you can use this new technology for enhance your interior design efforts and give that after dark effect while still drawing customers closer.
LEDs provide an even spread of light across the surface, adding an interesting feature yet remaining functional and practical wherever in use. With impressive load bearing capabilities, it is possible to replace tired looking displays of bottles with a new solution that doesn't cast shadows nor needs any additional support that might take up much-needed space for merchandise.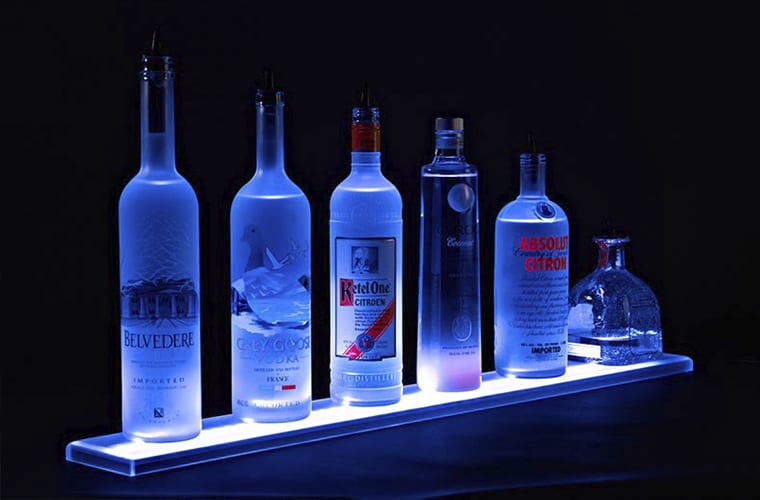 For those that need to transform their bar or restaurant into a trendy nightspot when the sun sets, our LED light shelves are available in an array of colours to set the mood. There's also the ability to add a logo or company name to each unit, making them an excellent way of boosting your brand without blowing a big hole in your budget.
You might think that these innovative and attractive light shelves would be tricky to install, but the truth is that they need very little in the way of fixtures and fittings so it's an easy and effective way to transform a space. In fact, installation takes a matter of hours from start to finish leaving you an all-round lit shelf at only 16mm thick.
With a wide range of profiles and sizes on offer, the only limit to what you can achieve with our LED light shelves is your imagination.