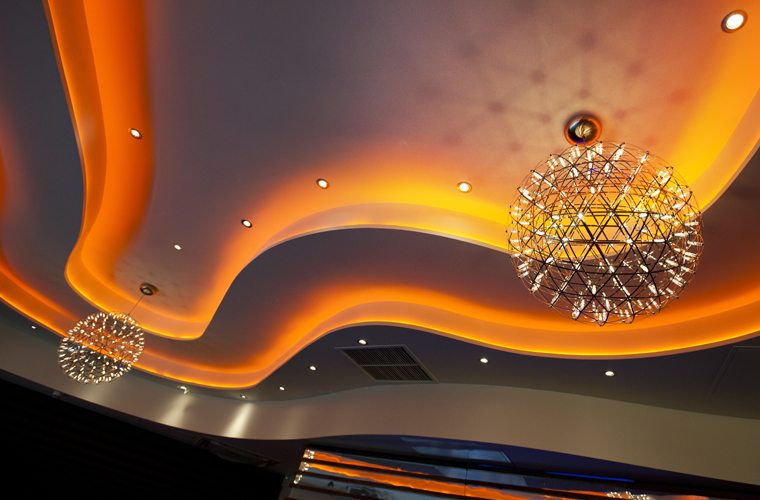 Lighting your café, restaurant or bar
2 YEARS AGO
There's nothing worse than having a beautifully designed venue with delicious food and drinks, only for it to be ruined by glaring, overpowering lighting or poor visibility. Lighting is a key aspect to consider when you're creating your establishment; light brings to life your venue's aesthetics, determines the mood of your rooms and enforces the ambience you're trying to create. Here's what to consider when lighting your restaurant, dining room or bar to ensure you get the perfect lighting style for you.
Type of venue
The first thing you need to consider when lighting your venue is choosing lights that reflect who you are. If you're a high-end restaurant whose guests tend to be couples, then your customers are likely to appreciate a slightly dimmer ambience to enjoy their romantic meal in.
On the other hand, if you're a restaurant and bar that has social dining layouts such as large circular tables then you'll want a brightly lit environment that enables people to chat easily and create the buzzing environment your place is known for. It's vital that you pick lighting that reflects the style and look of your venue, as the wrong choice can create inconsistency in your branding that's likely to leave your guests feeling dissatisfied with their experience.
The natural light factor
Another highly important factor to consider is that of natural light. If you're a day time bar open from 8am to 4pm then there's little need to invest in huge amounts of lighting because nature is going to do the job for you. What's more, many people prefer natural light to artificial light, so having both together is likely to overpower your guests. Try to optimise how much natural light your venue takes in through your window styles and layout to ensure you get the most of this free energy source.
Cost
The deciding factor for many owners when choosing their lighting styles is that of cost. Identifying a lighting style that works without burning a hole in your wallet is vital to your cashflow, and thankfully there are a variety of ways you can do this.
As well as taking advantage of the previously mentioned natural light factor, options such as low-energy lighting can be another saviour to your bank balance. Whilst it's true these may not offer much flexibility in terms of dimming, the fact is that lighting can account for up to 42% of a restaurant or bar's electricity cost and 30% of total utility costs, so it's worthwhile at least considering these when you're picking your lights. They also bring the universal appeal of being eco-friendly too.