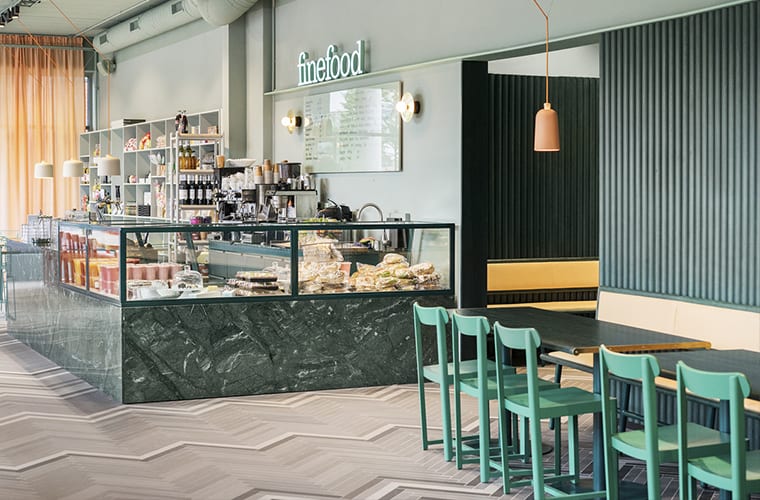 Look to the future: what are the biggest bar and restaurant colour trends for 2020 set to be?
5 YEARS AGO
Just like home décor trends, the restaurant and bar industry is forever on the look-out for the latest Instagram worthy decoration and features that will help draw more customers towards their venue.
What was a big hit last year can be seen as tired and outdated the next, so successful bars and restaurants need to keep on top of the latest colour trends to provide a contemporary palette that suits their company branding and gives a fresh and modern appearance.
Sadly, as much as many restaurant owners would like to, it's just not practical or cost-effective to give a space a complete overhaul every year, so it's essential that you look ahead to the future to ensure that your new look gives you as much longevity as possible.
So, what are the biggest bar and restaurant colour trends of 2020 set to be so you can plan your palette in advance?
With purist blue and neo mint set to be the stand out feature colours of 2020, the future of bar and restaurant décor is certainly sure to be bright!
These fresh tones have evolved from the deep and rich blue hues and fern greens that we've seen gracing the walls of many eateries and bars in recent years and are encouraging décor enthusiasts and business owners alike to lighten up a little and opt for bright, almost pastel tones to give the appearance of space.
These two shades would complement recycled glass bar and table tops well or lighter shades of wood for that skandi-chic feel that's been popular over the last three years.
For warmer tones, violets are being replaced with a soothing and soft cassis shade, marking a move away from sweet pinky colours to something a little more grown up.
Sunny yellows are moving over to make way for a mellow, almost dark ochre shade that would work perfectly for a vintage feel completed by darker shades of wood and brass fittings. Cantaloupe melon shades are also giving a milkier and more subdued tone than the bright oranges we've been in the last few years and offer a far greater appeal to diners and drinkers of all ages.
For more advice on the biggest restaurant and bar colour trends of 2020, speak to the team at Dawnvale today.