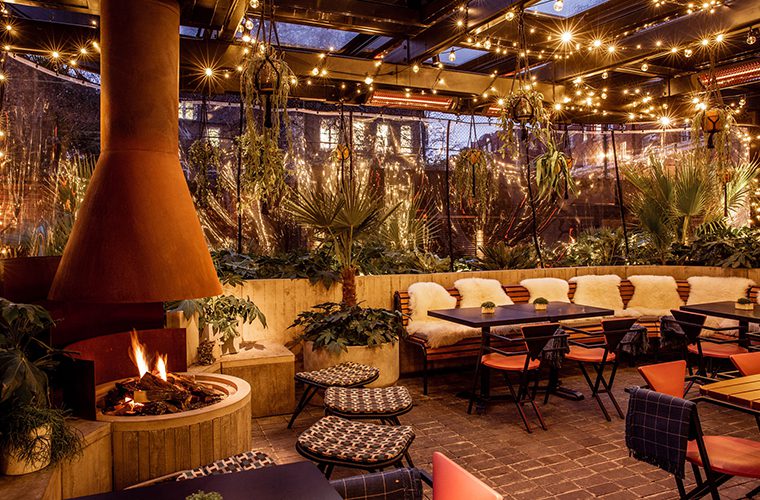 Making your outdoor space work into winter
1 YEAR AGO
If you made a significant investment in your outdoor space during the pandemic, you might be left wondering how to claw back some of that investment now that the summer season is starting to come to an end and indoor dining is permitted once again.
In many bars, pubs and restaurants, outdoor dining and drinking areas fall dormant and are underutilised during the cooler months. Even if your indoor floor plan is large, having a space which isn't being leveraged can mean you're missing out on revenue. With COVID restrictions meaning that we're all now used to eating and drinking outside, now is a great time to make your available outdoor space work harder for your business– even as we head into winter and the weather forecast begins to look less than promising.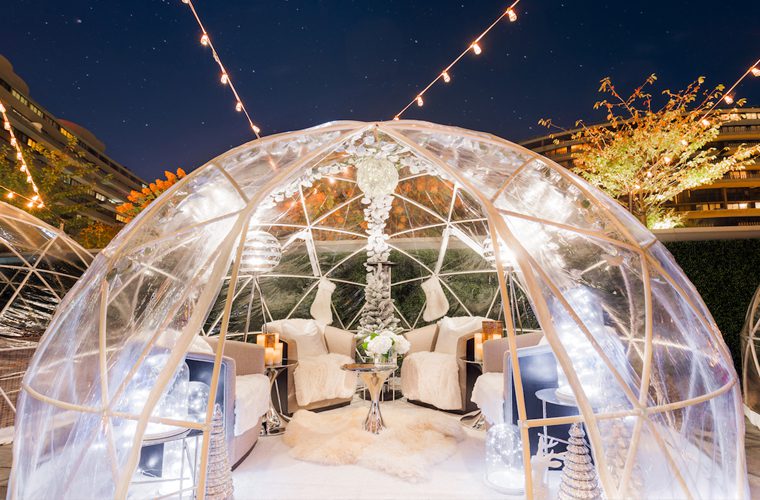 Make it an experience
Those who went all out and invested thousands into domes and cabins to keep venues afloat during indoor dining restrictions are already well placed to continue benefiting from their outdoor space. As we have seen in cities such as New York, these structures could become something of a unique selling point if done right.
Instead of using these areas as glorified smoking shelters, try creating a special 'winter warmer' hut experience with social dining ideas that resonate with the autumn and winter season. Think fondue nights for groups, Skandi-inspired menus and mulled wines and ciders to be enjoyed outdoors.
With a cosy throw cushions, blankets or even robes for guests, you could market these outdoor spaces as experiential dining and get far more mileage out of your investment.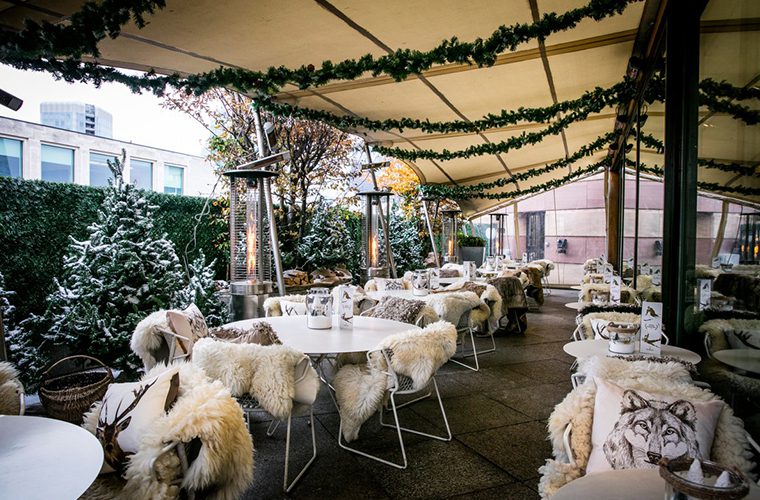 Wrap up!
Some people actually enjoy being outdoors when the temperatures start to drop, especially on chilly but dry days and nights.
To accommodate these outdoor-loving guests, fill your external areas with faux fur cushions, outdoor rugs, contemporary lighting and huge furry throws, blankets and wraps. This doesn't just keep guests toasty, it gives them an excellent backdrop to share images of your unique venue on Instagram. To take it up a notch, consider a large projector or big screen and have family or themed movie nights – a Harry Potter movie night could be a really hot ticket (despite the cold!) for Halloween events during the month of October.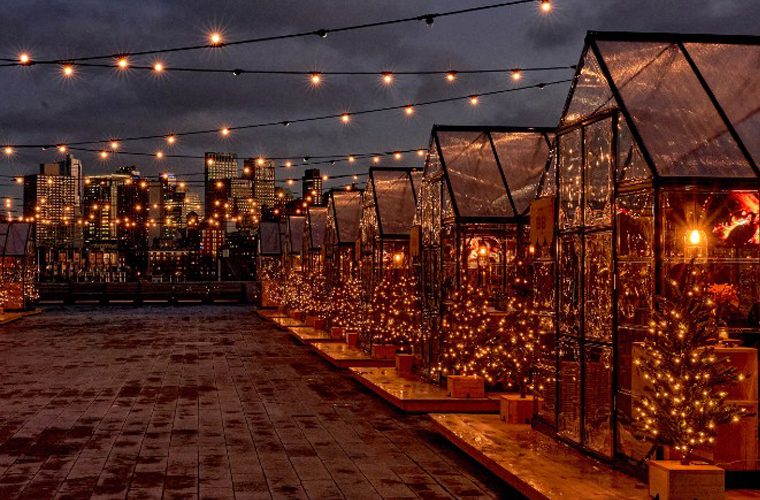 Insta-worthy outdoor spaces
People will continue to use outdoor spaces if they are perceived as being the 'place to be' in your venue, so why not change things up a notch with some neon signage with slogans such as 'baby it's cold outside' or 'Brrrr!' that work well with the throw idea above?
Many younger guests will relish a great photo opportunity, which in turn can help increase the visibility of your establishment, so it's a good trade-off for such a small investment.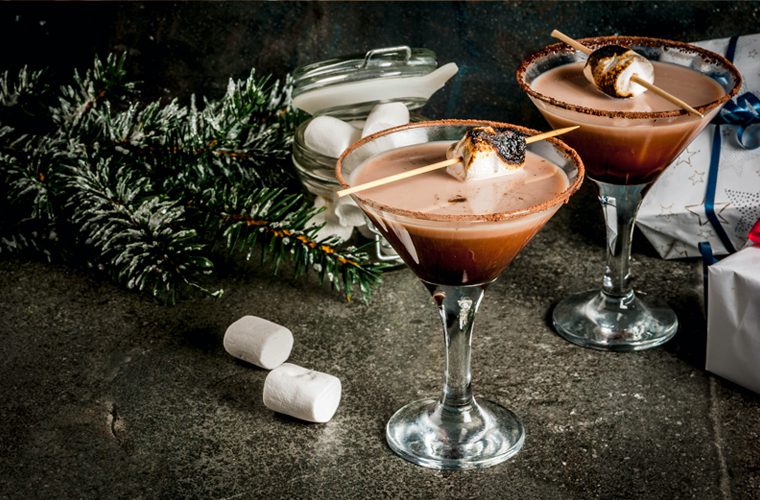 Change your outdoor menu
Tempt visitors outdoors with something a little different and you could just give your outdoor space that extra longevity you've been looking for.
From shared platters to liqueur coffees and hot cocktail menus served in quirky glasses, copper-inspired mini tankards and insulated branded mugs, it is entirely possible to offer something a little different and encourage more visitors to make use of the outdoor space that you worked so hard to create.
Better still, if you have previously invested in an app for table service, you'll be able to continue to use it to offer convenient, efficient customer service – great news if your bar area is a bit of a trek from your outdoor space!
Need some more inspiration? As design experts, Dawnvale can help you turn your outdoor space into a must-visit venue this winter. Contact us to find out more.