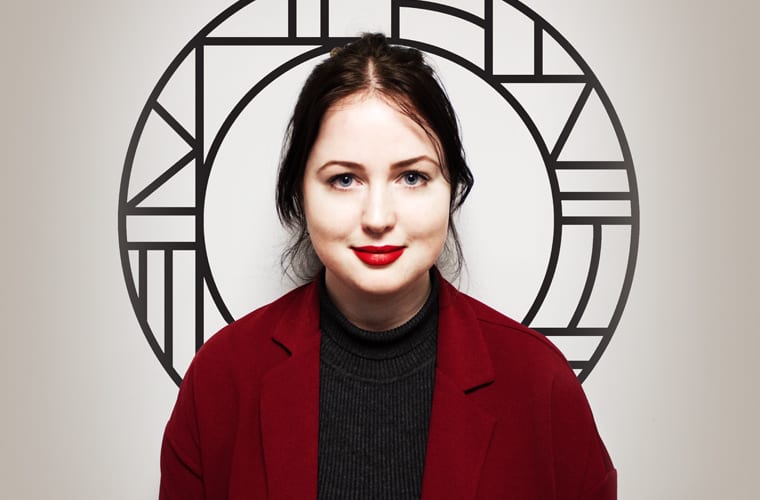 Meet the team: Alessandra Upton
6 MONTHS AGO
As part of our meet the team series, we're delighted to introduce you to one of Dawnvale's newest recruits, our lead Architectural Designer, Alessanda. A creative force to be reckoned with, Alessandra's role fuses architecture with interior design, meaning she is the person behind many of our finished projects. When she isn't on site with clients developing her visions for a space or drafting up plans, Alessandra is studying for her Advanced Diploma in Professional Practice in Architecture (ADPPA). She has worked extensively in architectural and design in roles in the UK and Germany and we're incredibly happy to welcome her to the Dawnvale team.
We sat down with her for a quick chat between projects to find out more…
Q: What made you choose Dawnvale for your next role?
It's different at Dawnvale, there's a progressive approach rather than a traditional one, which I like. There is a great potential for expansion and growth and it's an excellent opportunity to develop a design department myself whilst also encouraging my colleagues to grow and develop their own interests and skills.
My role here also requires a really interesting merger of architecture and interior design which is exciting and unique.
Q: What is your previous experience in design?
I was an architect assistant and interior designer at Carroll Design then design consultant at Magnet kitchens. After Magnet, I was architect assistant at Architectural 519 in Leeds then took an architect assistant role at Eckl & Partner in Germany. Education wise, I completed both a BA and Masters Degree in architecture. I'm currently working towards an Advanced Diploma in Professional Practice in Architecture (ADPPA).
Q: What do you like most about your career?
I haven't followed the typical architectural route; where I have found gaps in my ability or knowledge, I've discovered new routes. This has helped me to become more holistic in my approach and allowed me to develop skills in many different areas rather than just focusing on architecture exclusively. This gives me the ability to focus on the user experience in various areas which I think is very important.
Q: What are you looking forward to most with your role at Dawnvale?
I'm looking forward to getting my teeth stuck in and putting my own flair into the design department. Collaborating with other designers and making/designing new projects as well as forming new partnerships. Overall, I'm just excited to be a part of Dawnvale and contributing in my own way to the next steps.
Q: Do you have a favourite Dawnvale project?
I love all the Alchemist projects; they are always so nostalgic and eclectic; each branch is so well thought out and very detailed.
Q: What do you like to do in your spare time?
Relaxing! Yoga, reading. My partner is a screenwriter so we watch (and review/discuss) a lot of films. I also love to cook, I have plenty of cookbooks to try out. I was brought up helping my nana bake for her bakery and my dad has always been an incredible cook so I helped him a lot growing up too!
Q: What is an interesting fact about you?
I can play the flute, piano and piccolo! I was a first flautist and piccoloist for the Vermuyden Concert Band.