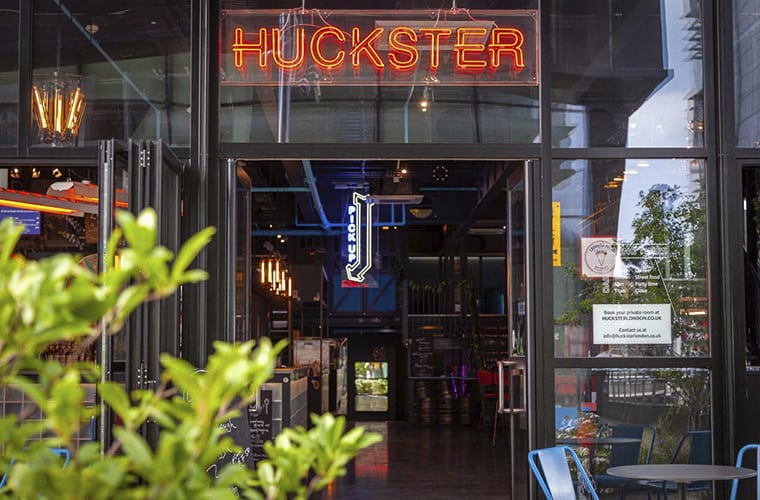 Michelin star chef realises Manhattan lower street style restaurant dream thanks to Dawnvale
5 YEARS AGO
Retail hospitality entrepreneur and Michelin star chef Adam Marshall approached the team here at Dawnvale recently to help him create a brand-new all-day dining and drinking destination inspired by the late 1980's lower Manhattan street scene to be known as 'HUCKSTER'.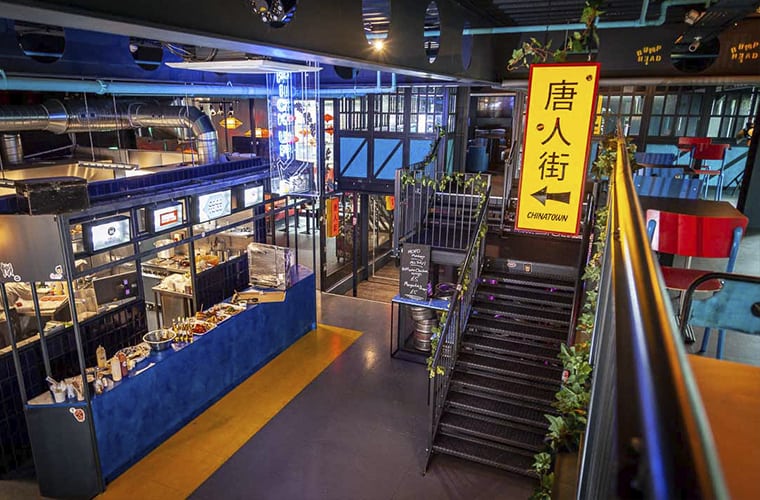 Never a team to shy away from a challenge, we jumped at the chance to work with Adam and help him realise his dream. We started with a discussion of how we could provide the first ever HUCKSTER with a practical and productive bar and kitchen.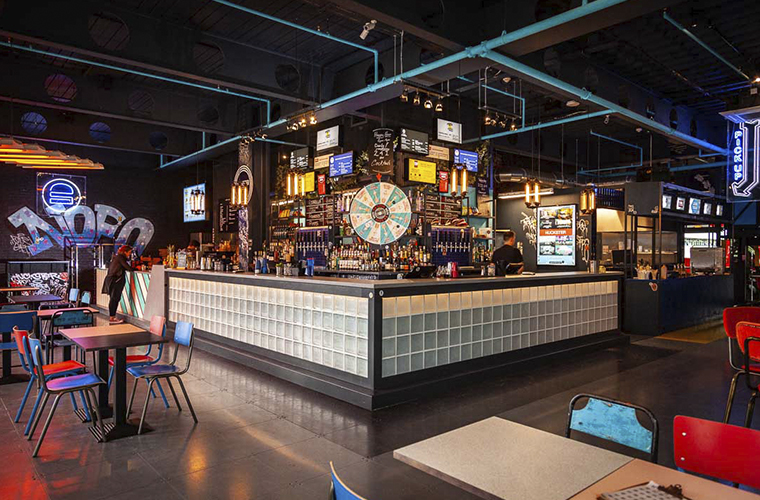 Working with Adam, who has over ten years' experience in the retail hospitality sector and a strong vision for his brand, was a great opportunity for us, but the project wasn't all plain sailing at first.
One of the main challenges of completing this project was the location. Situated on the 9th floor of a busy office block, we worked hard to create a restaurant that appeared to be independent of the building but was still in keeping with the surroundings.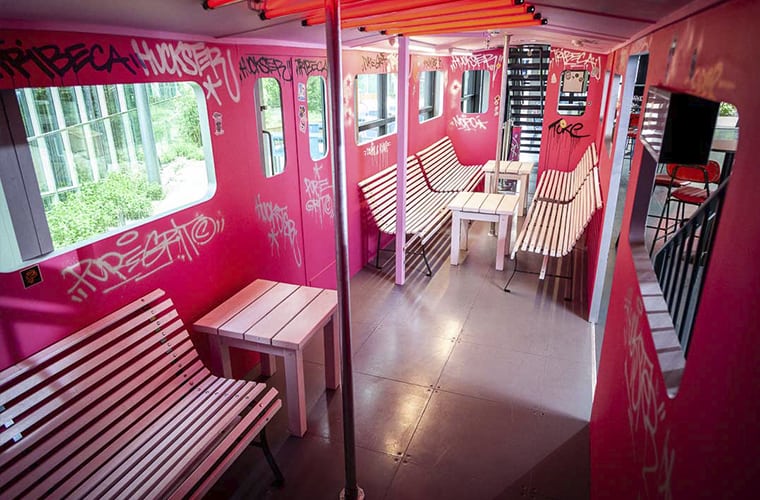 After several meetings with the landlord, Adam and ourselves, all parties agreed to the final design and work got underway!
In just six short weeks, the Dawnvale team had completed the extraction, flooring, new bar design and install and created a commercial kitchen designed to cater for 5 or 6 different menu styles with ease.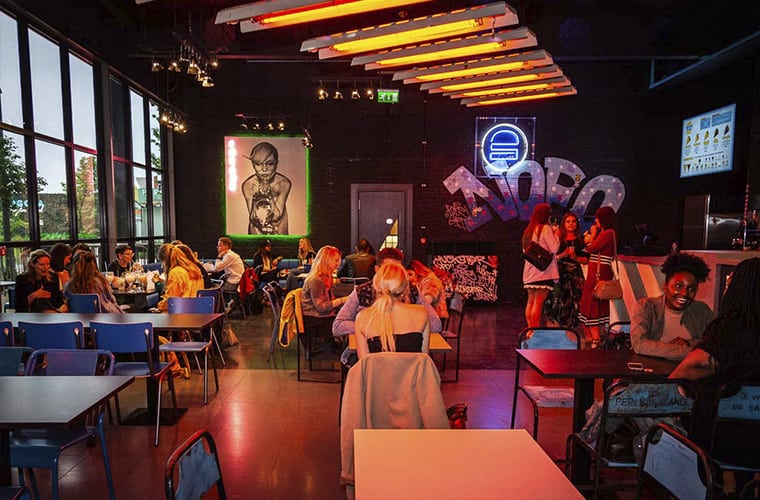 Initially brought on board to design, manufacture and install the kitchen and bar areas for this new and exciting brand, we were thrilled when Adam asked us to carry out a full new shop front in his chosen style complete with bi-folding doors, brand-new flooring, extraction of all old fixtures and fittings plus several other elements to help assist the main contractor and pull the project together to create his vision.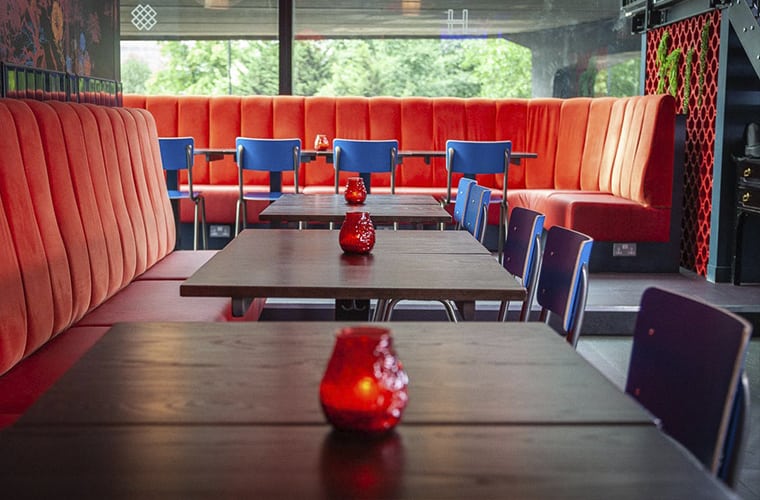 The HUCKSTER concept of combining numerous dining styles all branded individually was a unique idea that has worked really well for Adam. In order to make this work, we had to create a kitchen that was designed to cater to several menu styles simultaneously, so we made the decision to split the kitchen into four separate cooking zones with a shared central preparation and dispense area.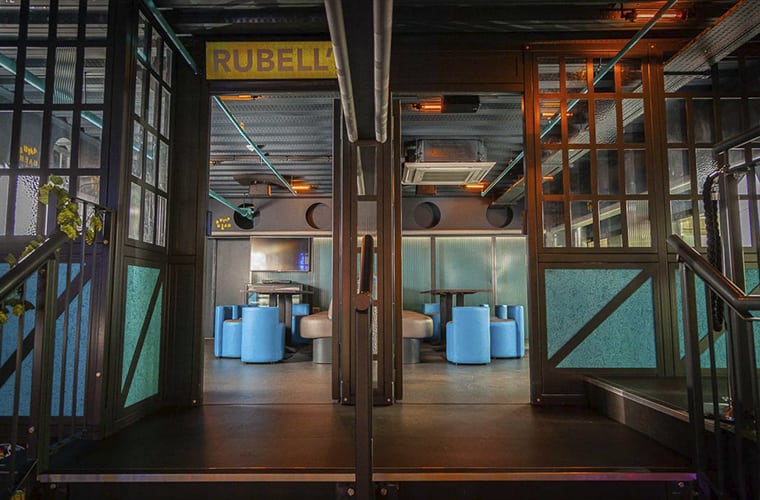 Owner Adam was so happy with the finished result that he's engaged our services again to work on a rooftop pizza terrace on the 9th floor of the site that's sure to delight future customers.
We can't wait to get started and see the final results!