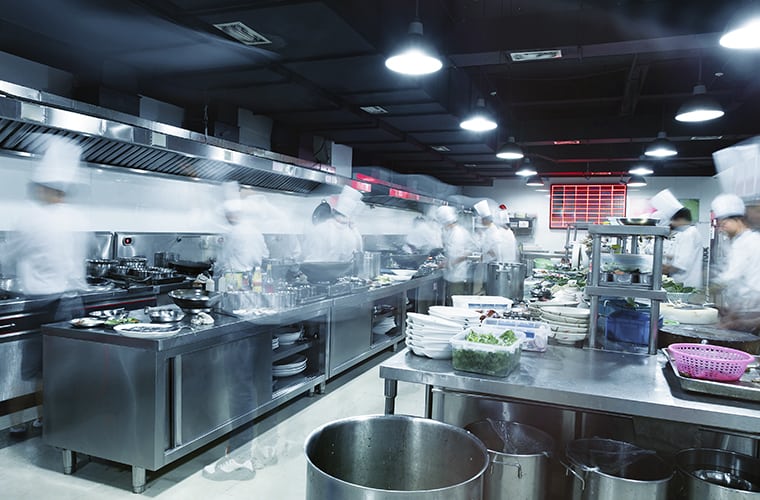 New kitchen technology for the busy kitchen
4 YEARS AGO
As a busy restauranteur, you'll be continually seeking fresh ways to attract diners to your premises and make life easier for staff by including new kitchen technology that increases output.
Here's our round-up of new kitchen technology that can provide new menu options, improve quality as well as boosting the number of covers served during busy periods.
Smokers
Smokers are gaining in popularity in commercial kitchens up and down the UK thanks to their ability to create a smoky barbeque flavour for various meats with an easy bulk prep. Low and slow is the motto of the smoker, so the ability to start to prepare the meat early in the morning or the night before ready for the lunchtime rush is a real bonus for a busy kitchen.
Smokers are also available in a variety of sizes, from smaller two rack units to large appliances that can slowly cook up to twenty large joints at a time. Because the cut is cooked for a longer period but at a lower heat, meat is tender, juicy and falls off the bone – so even cheaper cuts of meat can be made mouth-watering.
Dual temperature counters
All restaurants dream of achieving zero waste and these dual temperature counters are certainly a step in the right direction!
Dual temperature control units allows you to decide if you want the unit to act as a freezer or chilled unit, meaning that there's always room for produce that needs storing safely in readiness for a busy day.
Heated multi-decks
Many diners first eat with their eyes before ordering, so having a glass-fronted heated multi-deck situated near your coffee service area allows you to display all manner of tasty treats such as warm pastries, pies and other baked goods to your hungry customers.
Staff are easily able to access the multi-deck quickly, therefore cutting down queues, reducing customer waiting times and increasing sales by tempting visitors to your premises with an array of delectable warm snacks.
Induction hobs
Induction hobs are again coming to the forefront of commercial kitchen technology due to their better use of energy, accurate temperature settings and the reduced likelihood of the product spoiling – a must if you're trying to run a busy kitchen.
Many of the new induction hobs currently on the market can be powered by green energy sources, so the ability to boast a kitchen that's working towards sustainability and a reduced environmental footprint is a real selling point.