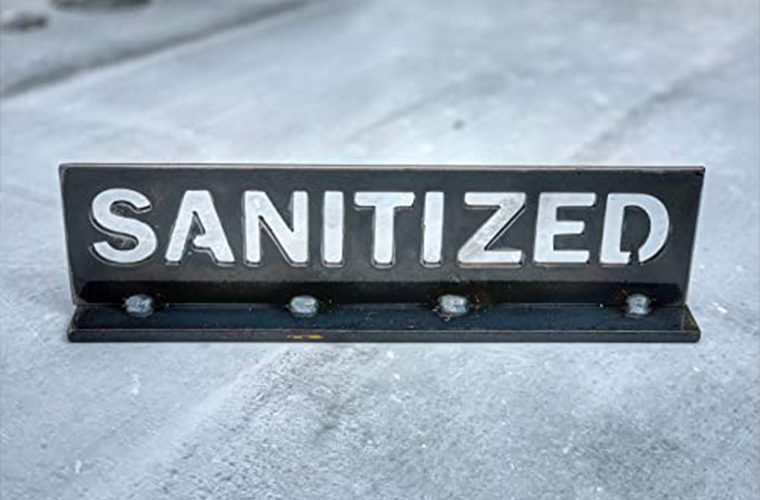 Restaurant hygiene practices to inspire consumer confidence
1 YEAR AGO
With the hospitality sector finally able to reopen its doors after 18 months of enforced closures, the expectations of customers have shifted significantly to include hygiene as a top priority over that of service and food quality.
Research from P&G Professional found 64% of Brits say that a good hygiene rating is now the most important consideration when choosing a restaurant. It sits above cost at 58% and customer service at 45% - a stark and glaring contrast to the post-pandemic rankings of visitor expectations.
From things you can see to things that you can't, we've rounded up a series of hygiene practices to inspire consumer confidence through the summer and beyond.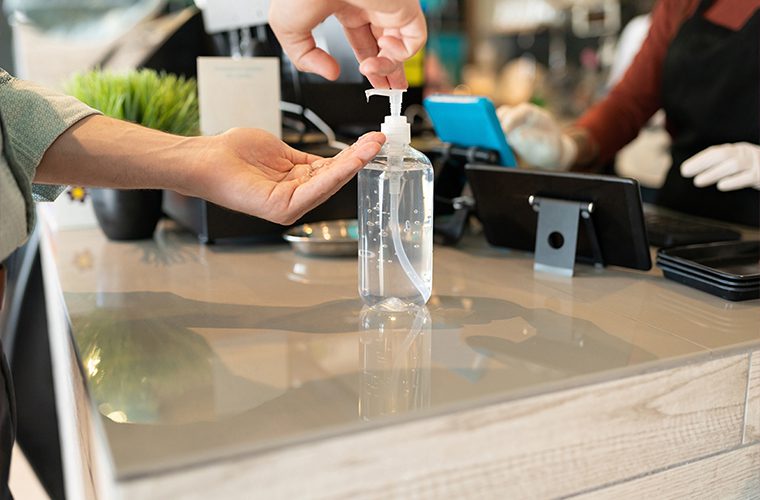 Hygiene practices that you can see
One of the most significant pieces of evidence that you are doing everything in your power to go above and beyond the basics when it comes to hygiene is actually physically cleaning work areas in front of your visitors. This can be easily accomplished by sanitising workstations and tables after each customer.
Maintaining hand sanitiser stations at entrance and exit points is also advisable, even as restrictions lift. For many consumers, it's now second nature to sanitise hands when entering a commercial space so facilitate this by retaining those stations.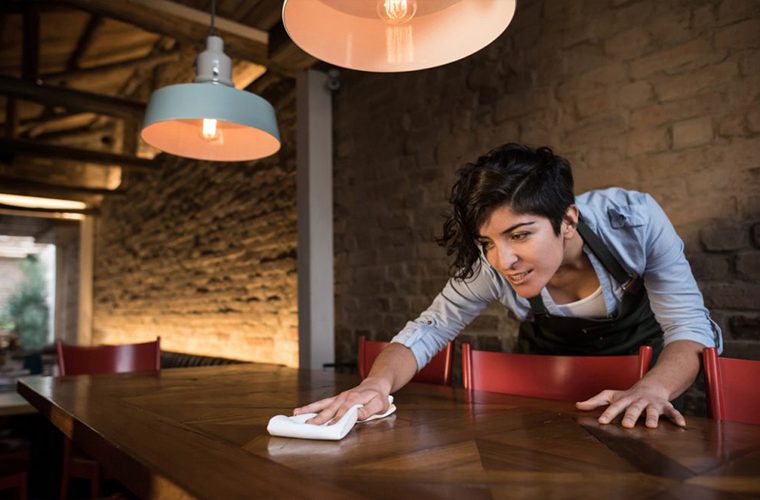 First impressions count
Those tiny scratches on tables and bar areas that can harbour potentially harmful bacteria? If you've spotted them, you can pretty much guarantee that your customers have too. Take an objective look at your dining space for any items or areas that could benefit from an upgrade or refresh to ensure that they stay as hygienic as possible.
Customers are far more aware of worn surfaces and crevices where germs can hide due to the global pandemic, which means you need to be even more on guard against those small details, too.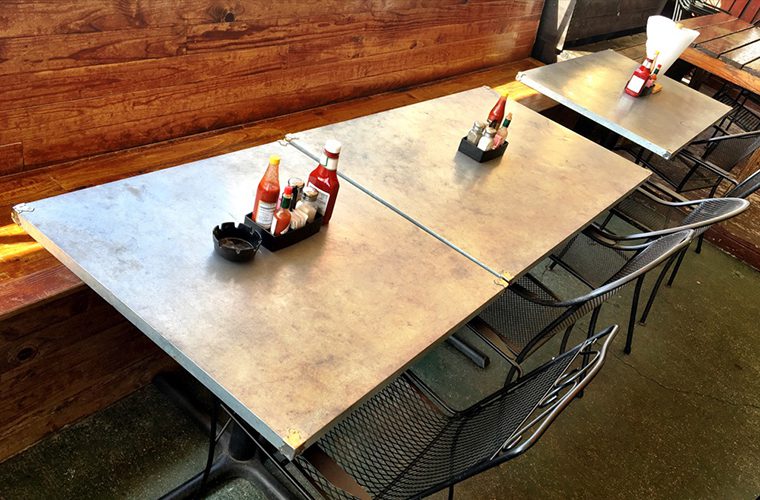 Touch and feel
Our senses play a huge part in feelings of security and wellbeing, so you'll need to consider touch and feel as well as the visual elements that are part and parcel of good hygiene practices.
If a surface feels sticky or grainy, customers will immediately detect that it hasn't been cleaned properly. If possible, stick to easy to clean plastics, tile and even reclaimed metals as they are easily wiped down and keep a fresh appearance for longer.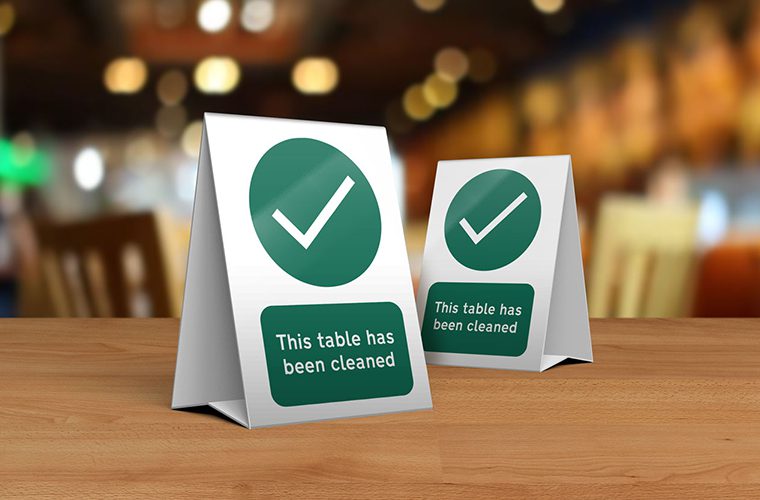 Communicate what goes unseen
One final thing pointer when it comes to the subject of restaurant hygiene is communication.
Customers won't be able to see all of the procedures you've put in place to keep your premises sparkling clean. Finding a way to communicate those measures taken behind the scenes can nurture greater levels of confidence and demonstrate your commitment to customer and employee safety and wellbeing.
From visible bathroom cleaning rotas to stickers affixed to tables once they have been sanitised by staff, all of these small cues can go a long way to helping your customers feel safe, therefore ensuring a relaxing and enjoyable dining experience that they will want to repeat.