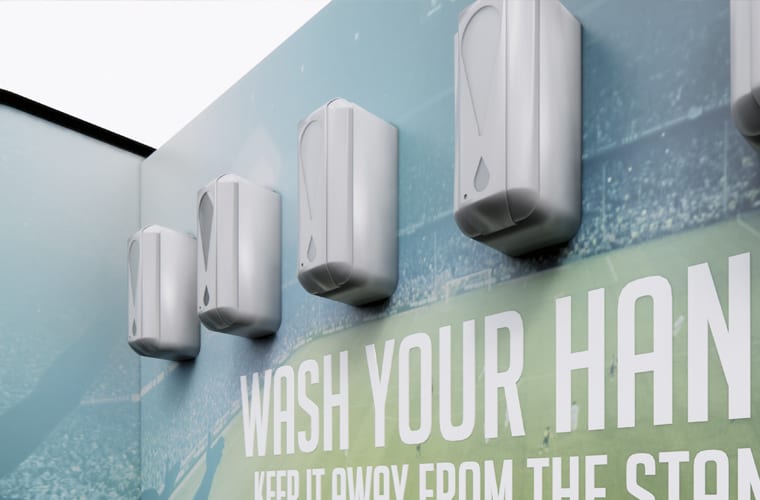 Sanitary devices and protective screens now available
1 YEAR AGO
As one of the worst affected industries of the COVID-19 pandemic, we know that many bars and restaurants around the country are wondering how they are going to juggle protecting customers and keeping their staff safe with the need to reopen and welcome guests back as quickly as possible.
According to research commissioned by Aldermore, the hospitality sector has suffered a 54% decrease in income over the past four months, with many business owners believing that they only have a short time to recover from the pandemic before they have to close their doors for good.
In readiness for a time when the hospitality sector can once again welcome customers and in order to offer further protection to those operating collection and delivery services, Dawnvale can now supply protective screens and hand sanitiser stations.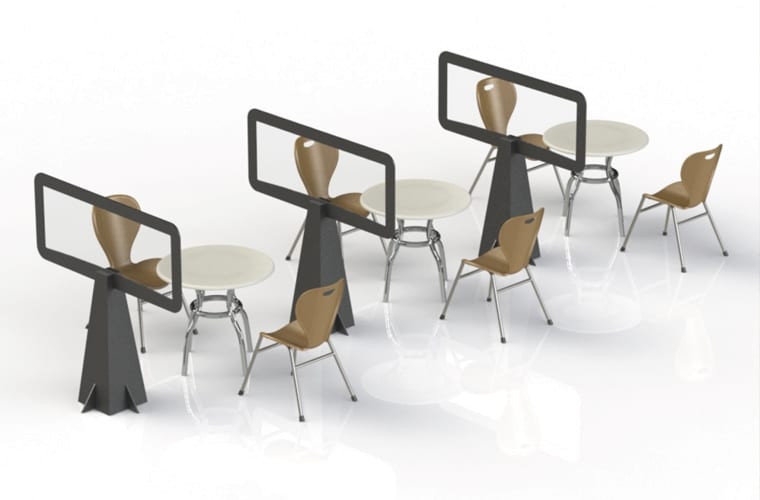 Protective screens
Our specialist table or desk screens come in a standard size of 1200mm wide x 700 high, making them compatible with virtually any desk, counter or dining table.
Suitable for offices, pubs, bars and restaurants, these clear and easy to install screens can be free-standing or table mounted using a simple clamp at one end and a free-standing foot at the other.
Designed to be simple and fast to set up, each screen uses contract grade clear vinyl PVC. In addition to its antimicrobial properties, this material is also extremely durable. Not only do these removable protective screens offer a greater degree of protection for both staff and customers alike, they could actually help to increase sales by serving as a visual reminder to customers that they can feel safe and be comfortable when ordering or collecting food from your bar or restaurant.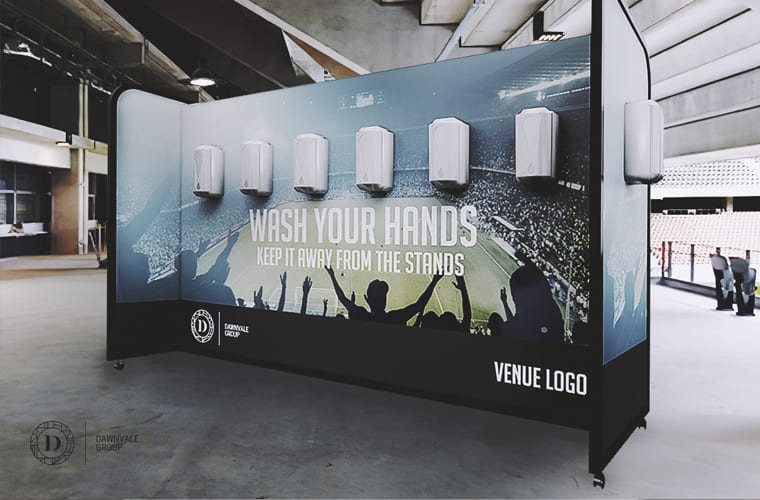 Sanitation stations
Once the UK coronavirus lockdown has eased and the nation reopens, all retail, commercial and business premises will need to provide sanitation procedures and areas. Dawnvale has already started to supply hand sanitiser stations to clients throughout the UK as they prep to open their doors once again.
Our floor standing Swiss-built hand sanitizer station lessens the risk of cross-contamination thanks to an automatic dispenser unit which removes the need for surface contact. Unlike a pump or push version, this lockable unit utilises sensor technology to release a measure of sanitizer, reducing the risk of spreading germs and harmful bacteria.
Stations are available in a range of colours. Get in touch to find out more.