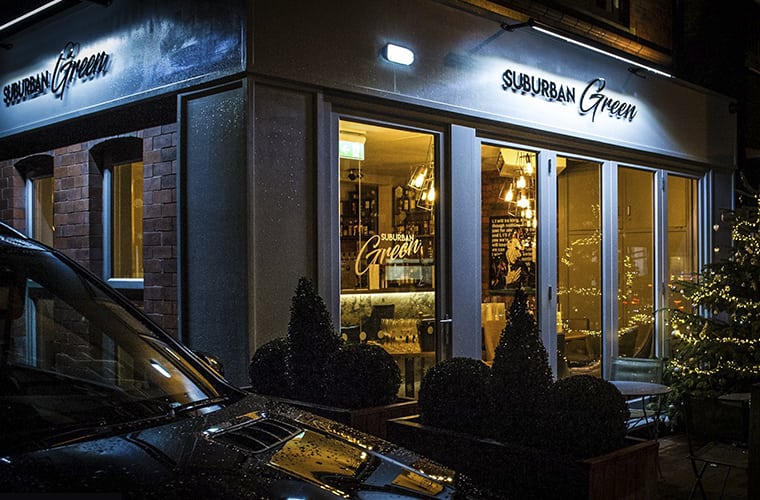 Suburban Green – Case study blog
5 YEARS AGO
Dawnvale was recommended to Martin Lower, managing director of Suburban Green and Cal Gregg-Williams, the head chef by a previous client. What is now a vibrant, exciting destination in the heart of Wimslow, Cheshire was then an empty shell. Martin originally approached us to design and fit a bar and kitchen, but we also provided furniture, flooring and finishes.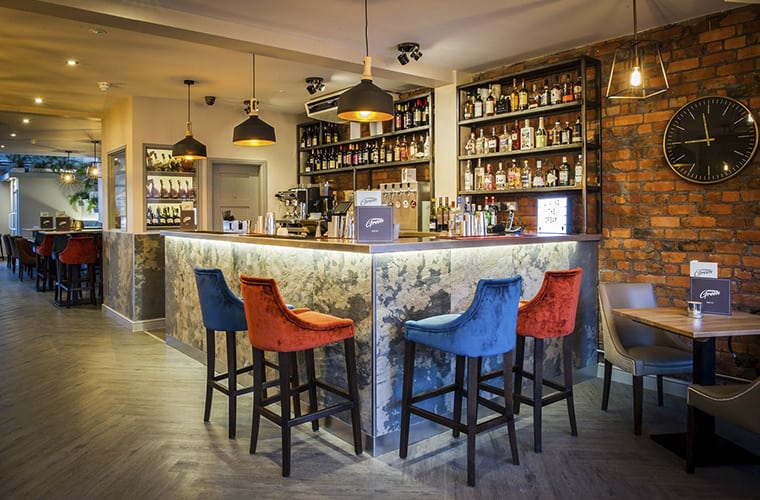 The brief
Martin and Cal wanted to bring something different to Wilmslow and they challenged us to help them do just that. The menu is an eclectic blend of locally-sourced, top quality ingredients, seasoned with Cal's flair and originality.
Martin's vision involved tapas style small plates, giving diners an easy way to sample lots of Cal's food and share dishes with friends. The pair wanted to create a very social space and we wanted to encourage and nurture this in the restaurant and bar design.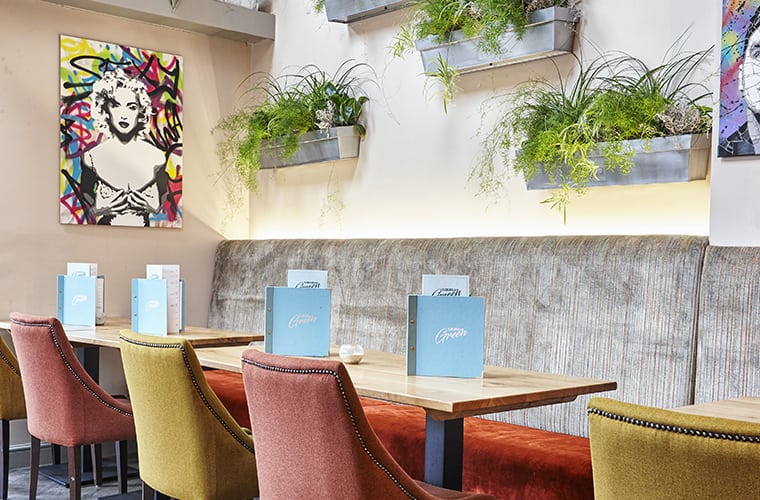 The challenges
While the building was an empty shell, there was a notable lack of space. The site had restricted space for the bar and there was no cellar to store Suburban Green's craft beer kegs. The Dawnvale team used its creative expertise to install an open cellar feature at the end of the bar, which also became part of the bar itself. We also installed fixed seating towards the rear of the restaurant with the seat pads rising to make way for bottle storage.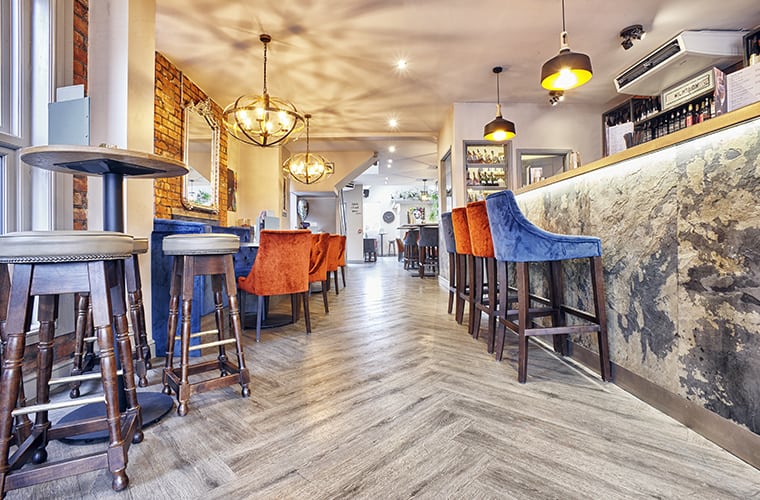 Décor
We decided to install wall planters on the rear wall, paying homage to the name and location but also to help in creating a space that felt welcoming and comfortable.
An inviting, cosy ambience was engineered through clever use of colours – we choose burnt oranges and rich blues. For the bar, stainless steel paired perfectly with the Dawnvale infinity stone range.
Services used
Dawnvale was able to deliver a wide range of expertise to Suburban Green and in total, six core services were used:
1. Kitchen design and fitting
2. Bar design and fitting
3. Manufacture of fixed seating
4. Contact furniture
5. Finishes including wall finishes
6. Lighting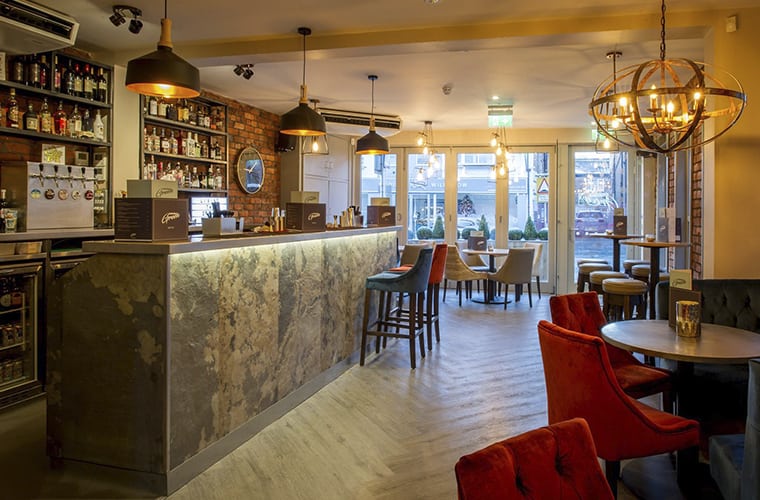 The end result
Suburban Green is a destination unlike anywhere else in Wimslow and fittingly, has a full five star rating on TripAdvisor. The space is warm and inviting, perfect for grabbing a cocktail but also thriving as a dining destination in its own right. The space is sociable, inviting guests to linger over sharing dishes and craft ales, in a contemporary space that tempts a return visit.