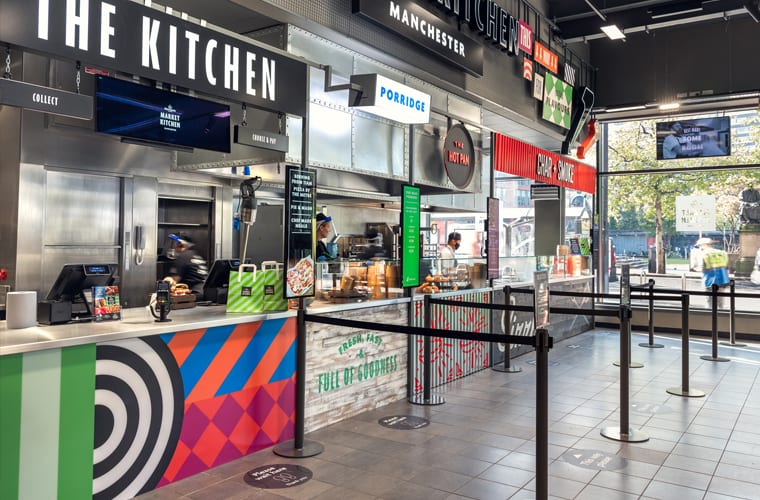 The new wave of retail and supermarket innovation
2 YEARS AGO
The COVID-19 pandemic has accelerated the need for high-street retailers and supermarkets to innovate. Happily, we're seeing a raft of new concepts emerging to encourage footfall and customer retention – these are some of the most striking examples of new look shopping environments taking shape.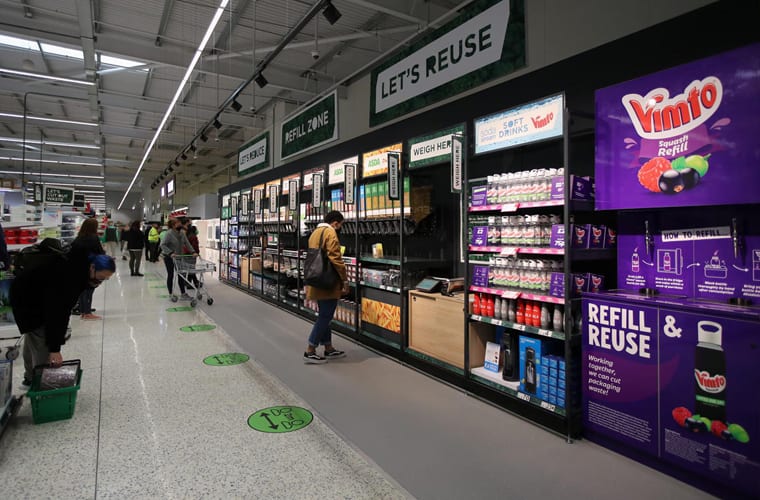 Asda's sustainability store
Supermarket giant Asda is focusing its efforts on new, environmentally friendly initiatives. The flagship of this mission is the opening of a new sustainability store, which launched late last year.
Located in Middleton, Leeds, the store actively encourages climate-conscious shoppers to reuse containers for items such as tea and coffee. The supermarket believes this approach (which is already popular with grocers thanks to a 'zero waste' movement) will prevent up to 1 million pieces of plastic from being used unnecessarily.
Crucially, Asda have persuaded huge beverage, cereal and detergent brands such as PG Tips, Kellogg's and Persil to alter their packaging so that their goods can be purchased using the same containers each time.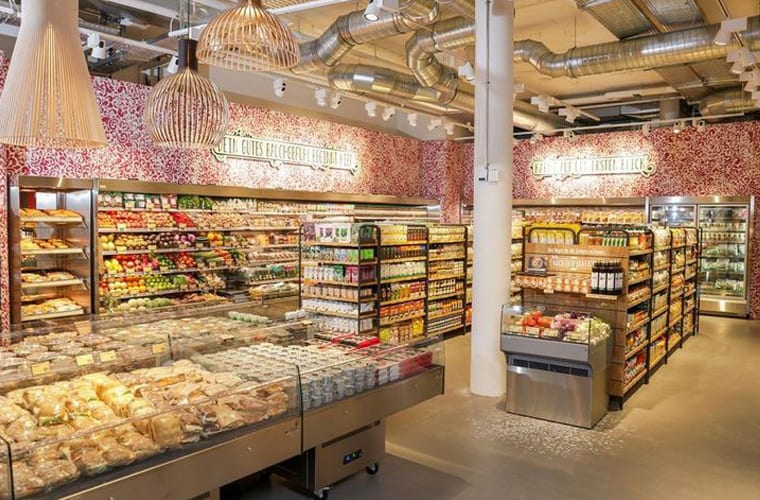 Rise in vegetarian and vegan products
It's not only British supermarkets that are being pro-active when it comes to offering up unique shopping solutions in response to emerging social issues and evolving consumer habits.
Switzerland's Coop Group were one of the first to react to increased demand for meat free stores. Their Karma Supermarket is the largest of its kind in the country, with only vegetarian and vegan products sold; fresh produce, drinks and cereals are all plant-based.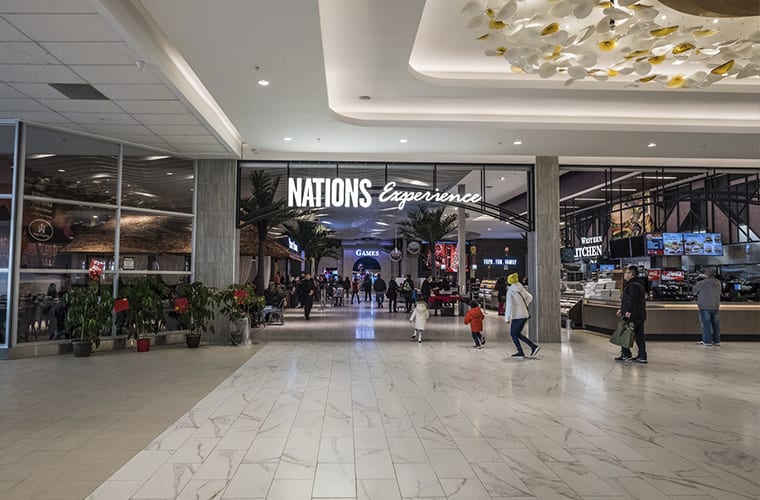 Are you not entertained?
In an increasingly hyper-digital world, it wasn't going to be too long before retail spaces adopted a hybrid entertainment and shopping experience.
There is a growing feeling that consumers want to be entertained while they dine or purchase groceries, which is why examples such as Nation's Experience in Toronto's Stockyard Village Shopping Centre have really taken off.
With the focus on visual experiences and interaction, this all-in-one shopping store includes an arcade, indoor play area for kids and VR experience rooms – making it a fun destination where witnessing bored children down every shopping aisle is a thing of the past.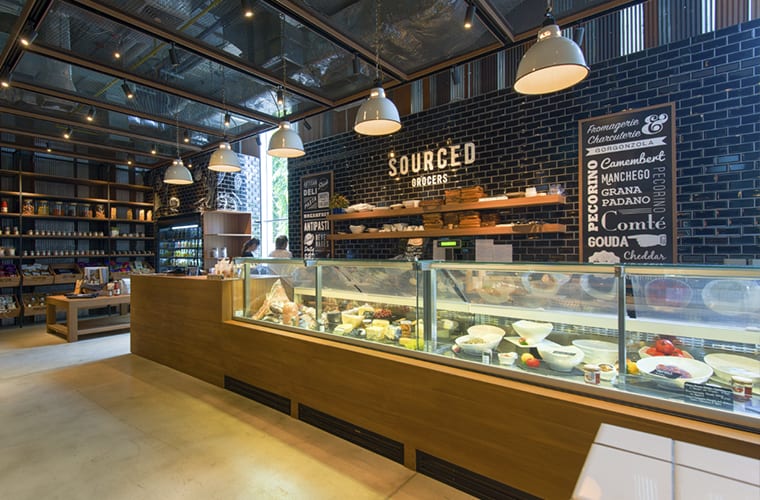 Blurring the lines between shop and café
While cafes in the middle of supermarket stores is not necessarily a novel idea, the rise of freshly sourced and produced food could well be.
Taking advantage of people wanting to shop and consume local produce, Sourced Grocers in Bangkok, Thailand, were early trailblazers of selling high-quality grocer products alongside an additional area for ordering fresh food to dine in or take away.
This theme has translated across the world, with many UK towns and cities adopting the vintage warm wood décor with upscale food choices for a shopping experience that you want to stay in as opposed to put up with.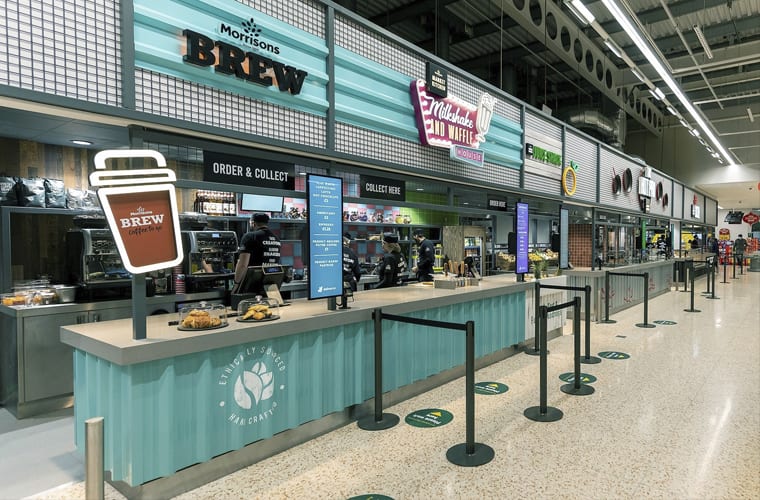 Morrison's Market Street
Putting its own spin on a blend of food and retail, Morrison's has been rolling out a new Market Kitchen concept at stores across the country since 2019. This initiative gives shoppers a range of food-to-go options with meals freshly made by in-store chefs. Options are varied and include roasted meats, pizza, soups, pasta, roast chickens, milkshakes and waffles.
If you're a retail brand or supermarket keen to innovate and expand your in-store experience, Dawnvale can help with every aspect of your project, from design to fit. Contact us to find out more.