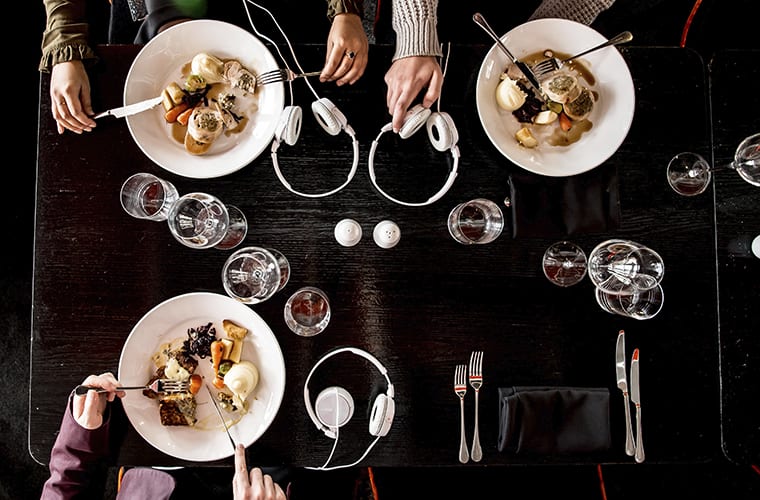 The science of sound and taste: why bar and restaurant acoustics matter
12 MONTHS AGO
If you've ever walked into a bar or restaurant only to be hit with a wall of noise, then you'll understand the impact sound and acoustics have on the experience you provide to your customers.
Striking the right balance is critical if you want to ensure that your customers return to your premises time and time again and can be just as important as the food, service, drinks menu and décor that you provide.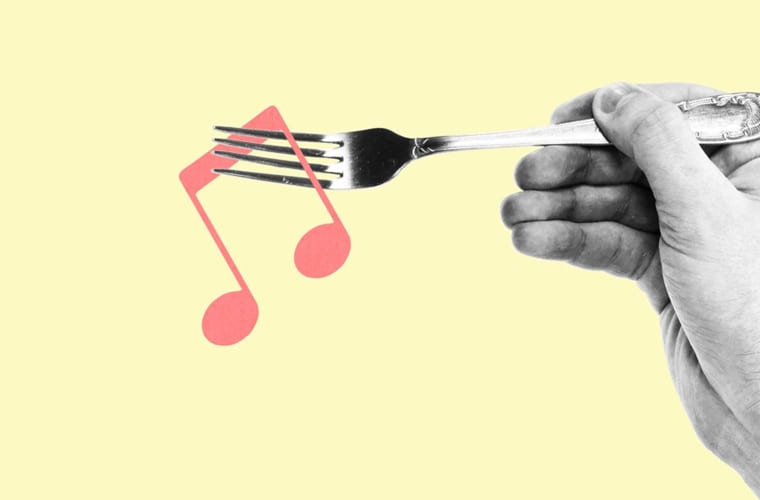 Does sound mask taste?
One case in point when it comes to the science of sound and how it influences our perception of what we eat and drink. In a piece of research conducted by Unilever and the University of Manchester, the study showed that people rated food less salty and less sweet as noise levels increased. However, when noise levels decreased, the perception of those tastes increased. The results indicate that noise has a somewhat 'masking' effect on taste.
For bars and restaurants that go to considerable lengths to ensure that their menu is a symphony of taste, having an environment with poor acoustics can minimise the enjoyment of a dish considerably.
From an audio viewpoint, having to shout across the dining table to other members in your party in order to have a conversation is rarely a pleasant experience, so you'll find that most of your customers are likely not to return to your venue if they aren't able to converse with friends or family members due to noise.
Acoustics and ambience
Poor restaurant acoustics are often cited as one of the top five reasons that a diner would not return to a restaurant. According to TripAdvisor, there are over 2,000 reviews that talk of poor restaurant acoustics with previous visitors making comments including 'like trying to eat in a disco' or that the background music was 'intrusive' and spoilt their evening.
This noise caused by overly loud music or the general din of a busy dining space can make the venue sound more like a canteen than a restaurant or bar, so acoustics should be a primary factor when planning a bar or restaurant refurb rather than an afterthought.
Location, location, location
For bars and restaurants that host live music or are next to residential buildings, the importance of acoustics becomes greater still. From footfall noise, moving furniture and echoing sound that travels through the restaurant, poor acoustics not only affect customers inside the venue – they can also cause problems for those located close by, making sound absorption and soundproofing another element to consider.
This was very much the case with Le Clique Nightclub. With commercial offices located directly above the venue, the owners needed to ensure that the sound quality for speaker systems was excellent in all areas of the club without having a detrimental effect on their 'neighbours' above.
The first consideration was to guarantee that no sound escaped the venue. This had to be balanced by the obvious need for exceptional acoustics within to give visitors the club experience they expected. This fine line was achieved by added ceiling beams and panels to block out sound before it seeped in to the offices above.
Next, the overall sound experience for visitors to the club was considered. Not only did the venue need to make sure that the sound from live music or speaker systems was crystal clear throughout the venue, but that any echoes were minimised so that groups enjoying a night out could converse freely without the need to shout over each other.
Using soft furnishings and fixed seating areas that allowed sound waves to bounce, the venue also opted for on-trend velvet wall coverings and soft yet hard wearing carpets in the VIP area. These materials absorbed sound so that guests could enjoy a quieter space in which to enjoy a few cocktails.
These were just a few options available to this particular club but there are several other, equally innovative ways that bars and restaurants can improve acoustics while minimising noise for the outside environment.
Some ceilings may benefit from acoustic baffles, ceiling elements, panels or suspended ceilings which stop noise from beneath rising for example. There is also the option of soft carpets and furnishings, screens, lighting and so much more depending on where sound bounce or absorption is needed the most.