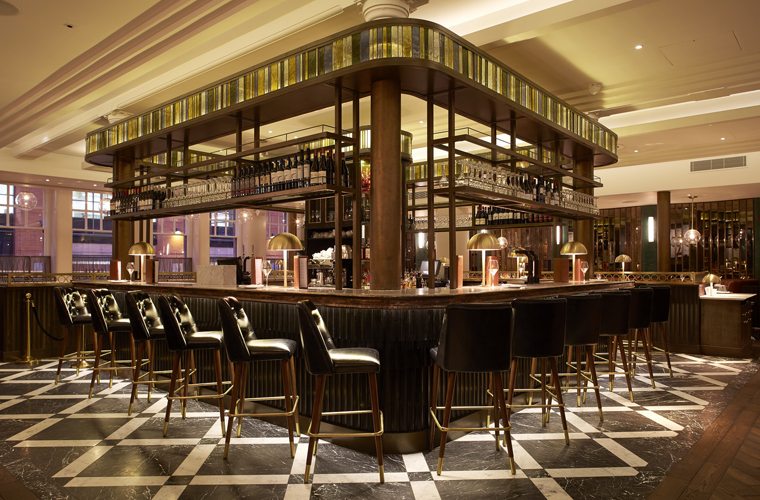 Things to remember during your bar and restaurant fit out
5 YEARS AGO
If you're a veteran restaurateur or bar owner with years of experience under your belt, you'll know first-hand that correctly fitting out your venue is a process which requires meticulous planning and a sharp mind.
In contrast, being new to the restaurant or bar industry means that the potential pitfalls and unwelcome surprises that can come with fitting out your first venue are vast, and sometimes costly. It's for this reason we've created a list of things to remember during your fit-out that will give your establishment maximum efficiency and, ultimately, a healthy profit margin.
Be aware of regulations
Accidentally flouting important health, environment, building and planning regulations can be extremely costly to you and your venture. Penalties and delays can throw a huge spanner in the works if you're not aware of them during your fit-out process. Make sure you are fully informed of all the relevant legislation and regulations before you get started.
Planning
Ensuring that you have a solid, well-thought-out set of drawings to work from is a crucial factor that can make or break your fit-out. Your contractors will need to refer to these constantly, so go over your final plans multiple times to make certain that you're happy with your design specifications and measurements before you hand them over.
Whilst we're on the subject of contractors, it's also critically important that you only deal with experienced professionals who've completed fit-outs in bars and restaurants before. Putting the future of your business in the hands of a jack of all trades to try and save money will inevitably lead to problems down the line, and may end up costing you more than you were trying to save in the first place. A week's delay is a week's revenue lost.
Watch the cost
A high-quality fit-out doesn't come cheap. Even if you're renovating an existing bar or restaurant, fitting out your new venue is a costly procedure and it's essential that you keep on top of the price of your fit-out at all times.
Avoid planning your fit-out as you go along; total up the cost of everything, from fittings and fixtures to the type of glasses you're going to have so that you don't run into any unwelcome surprises that can blow your budget. Don't try to minimise your costs by buying second-hand equipment either; this might appear to be a quick win initially but can be hugely costly if you're unable to get refunds or meet regulations.
Timing
Another thing to be wary of during your fit-out is the time that it's going to take. A perfect fit out is a work of art and takes a considerable amount of time. We also strongly advise that you negotiate a rent-free period whilst you're completing your fit-out. Ensure the handover date is set in stone.