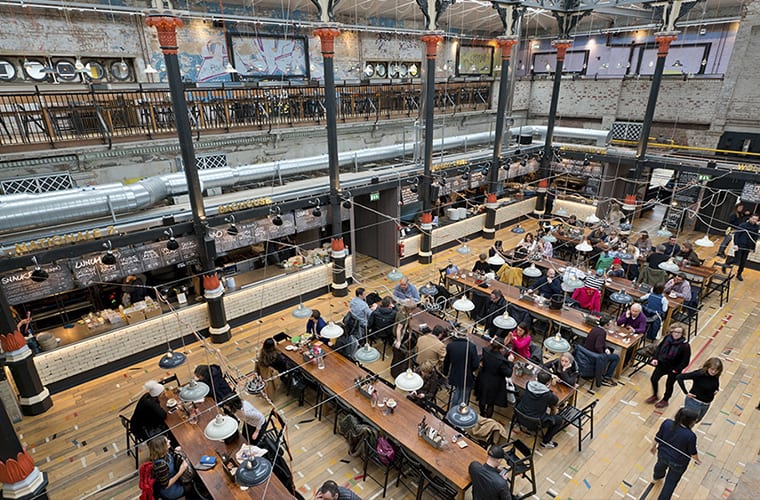 Traditional food hall resurgence offers opportunities for independent food retailers
12 MONTHS AGO
Once a stalwart of the high street and a community staple, the traditional food hall concept has dwindled in popularity over the last few decades with more and more halls giving way to supermarkets.
But thanks to a welcome rise in small independent eateries and the growing popularity of shared dining spaces, the food hall is back with a bang and is taking off once again in Europe.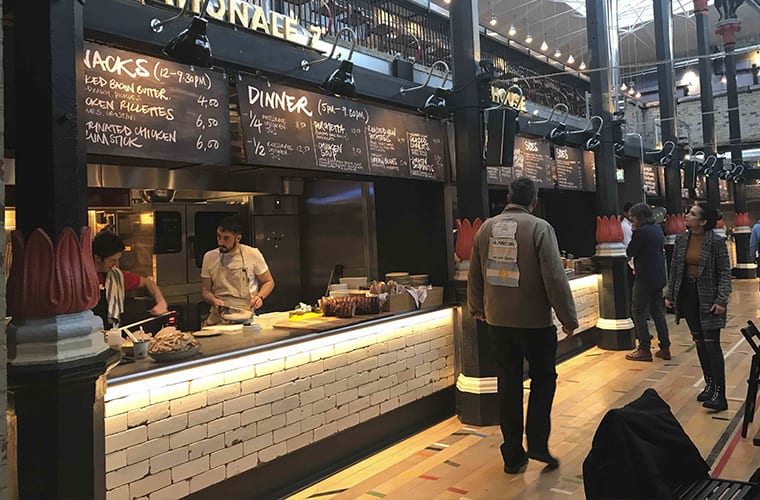 With many busy city dwellers depending on grab and go convenience to keep hunger at bay, the quality and selection of food those looking for a quick fix faced was a little uninspiring to say the least. But thanks to an Italian company with a forward-thinking approach to both quality, sustainability and the social elements of dining, the traditional food hall concept has been given an overhaul to fit with our modern lifestyles.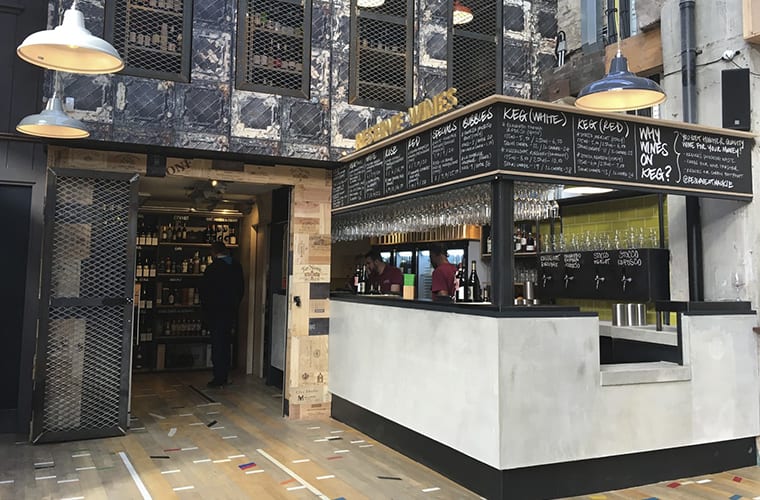 Back in style thanks to consumer demand
Years ago, the food hall was crammed with vendors all showcasing their wares to potential customers. Anything from fresh seafood and meats to breads and household items was offered for sale, but sadly the demand for these one-stop shops diminished with the appearance of the modern supermarket, leaving many traditional food halls to fall into disrepair.
But with many consumers all making a conscious effort to support smaller, independent retailers, the food hall as a concept has enjoyed a resurgence. Eataly, which seeks to combine the tradition of the food hall with the demand for fresh, inspired dining options in one place, led the charge in giving those consumers exactly what they wanted with a modern spin on the old favourite.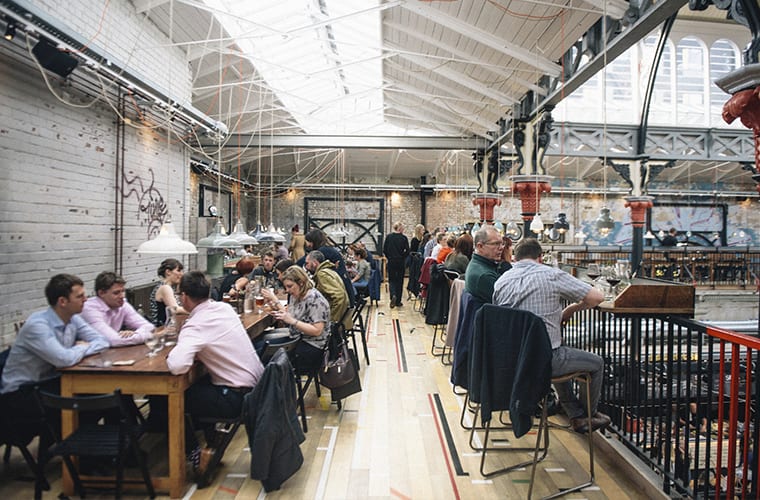 Since November 2002, Eataly has brought together high-quality food at sustainable and reasonable prices under one roof. This simple back-to-basics approach has created an informal, natural and simple place to eat, shop and learn.
With 35 food halls located throughout Europe, the idea has really caught on amongst consumers of all kinds. Business people looking for a healthy and tasty lunch on the go, families with various dietary needs and tastes and larger groups of friends meeting up to dine and socialise before a night out have all embraced the Eataly food hall offering in their droves.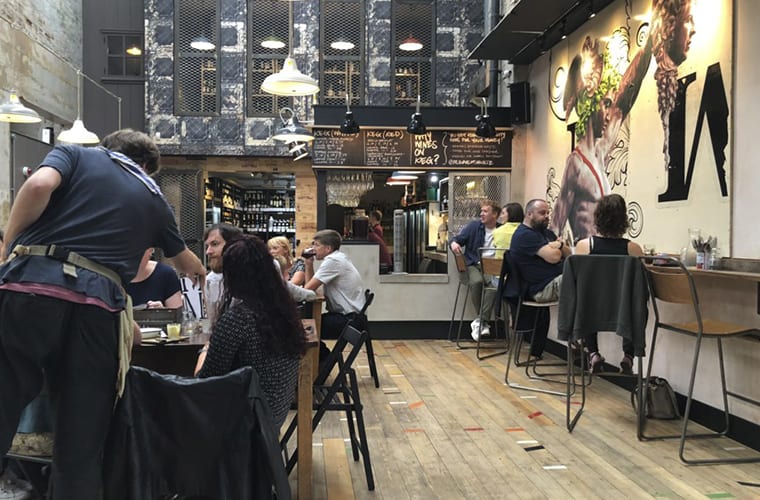 Reimaging the traditional restaurant
Not only is the resurrection of the traditional food hall creating great opportunities for smaller independent eateries who get to work in close proximity to others with a similar vision of dining for the future, it also offers a cost-effective solution to high business rates. Convenient and cost-effective, seeking space of this kind is often far more affordable and comes with a much lower risk than the usual restaurant arrangement for budding chefs and restaurateurs.
Another added benefit of food halls is the renewal of beautiful spaces that have been left to languish. Dawnvale was honoured to help transform one such space in Manchester back in 2017. A former meat market and a Grade II listed building turned artisan food hall, Mackie Mayor has become a bustling hive of activity in the heart of Manchester's Northern Quarter. With various kitchens and communal dining space, it has provided the opportunity for small fledgling businesses to promote their culinary talents to a wider audience, all at a lower cost and with more collaboration than would be the case for a traditional start-up.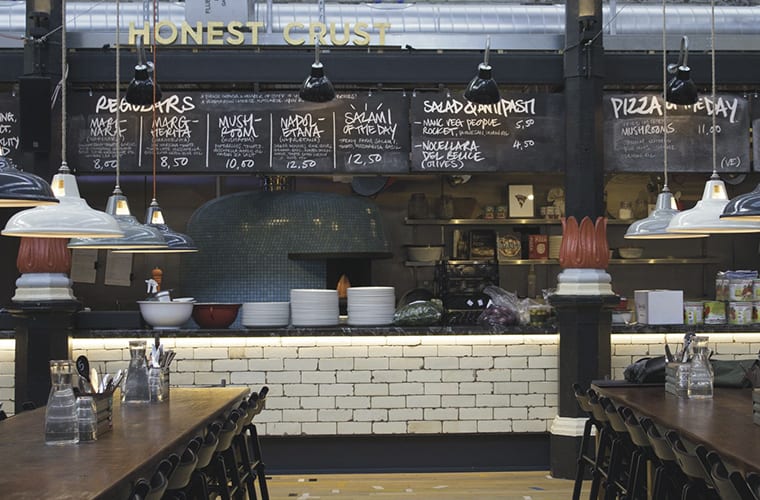 Making the most of several original features and adding modern and functional touches, the beautiful renovated space is filled to the brim with character and a wealth of artisanal food producers. This wealth of choice gives customers something unique; a stylish venue and a number of food options to enjoy – the calling cards of the new, modern food hall concept.