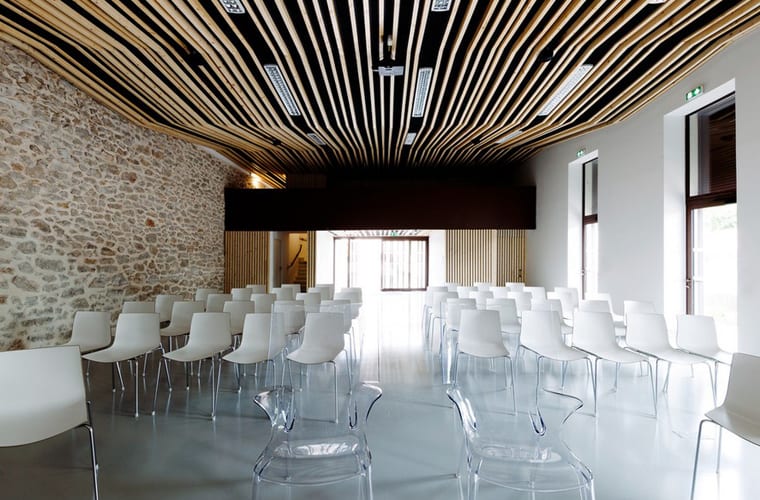 What's the best décor style for a multi-use hotel function room?
5 YEARS AGO
Hotel function rooms are great, so long as you can keep the bookings coming in and the space earning you vital revenue for your business.
Many hotels have had to diversify their function room offerings to keep the bookings coming and to attract guests for weddings, conferences, workshops and community meetings, so it's important that your hotel function room décor is suitable for a variety of different occasions.
In order for your hotel function room décor to look attractive and be appropriate for a wide range of uses, try our suggestions for the best styles to go for and the universal features visitors expect to see.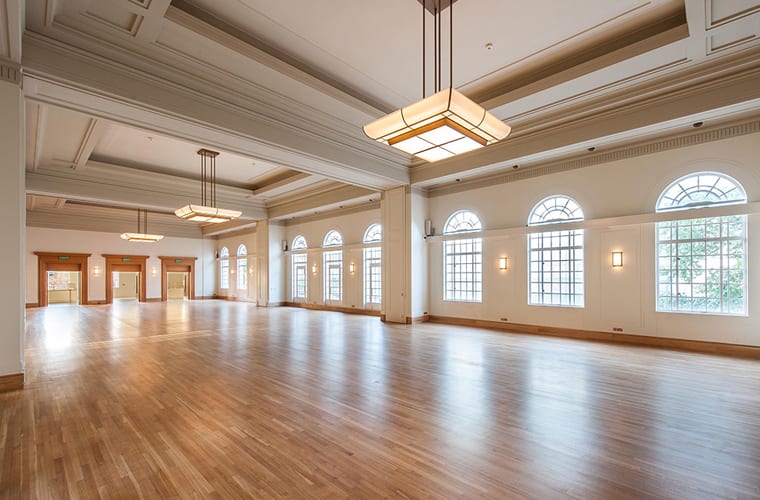 Good quality flooring
Shabby and scuffed flooring is a big no-no for any function room. With the flooring in larger areas usually being the first thing that anyone stepping into the room sees, it's very difficult to disguise frayed, stained carpets and floors that are looking less than their beautiful best.
Highly polished wooden flooring is a popular choice for hotel function rooms as it's available in a variety of shades and grains, it can be polished to a high shine making it attractive and it's also hardwearing if properly maintained.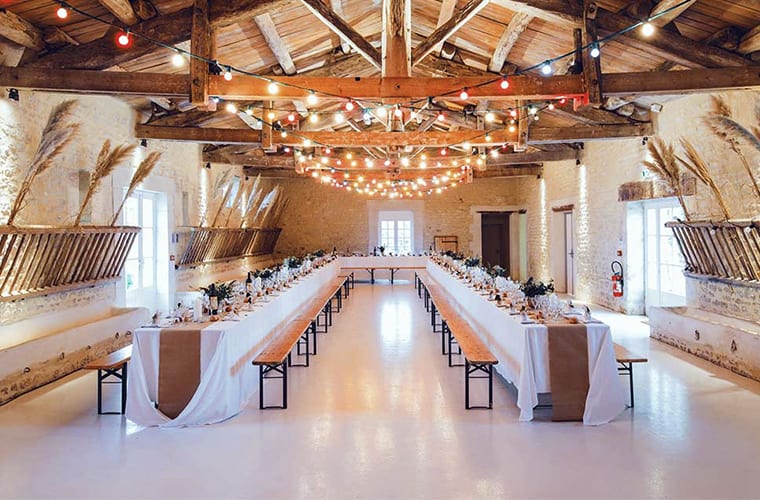 Walls colours
Dependant upon the age and style of your hotel, your function should follow similar style guidelines to ensure continuity throughout the building. If you have any period features, then your new décor should highlight them to give a vintage feel. This is one look that is always popular with engaged couples seeking a beautiful wedding reception venue.
Using a colour palette that's universal and suitable for a wide variety of events will ensure that you don't accidentally put off corporate clients by making your function room too 'weddingy', so opt for pale greys or warm creams with a complimentary accent shade.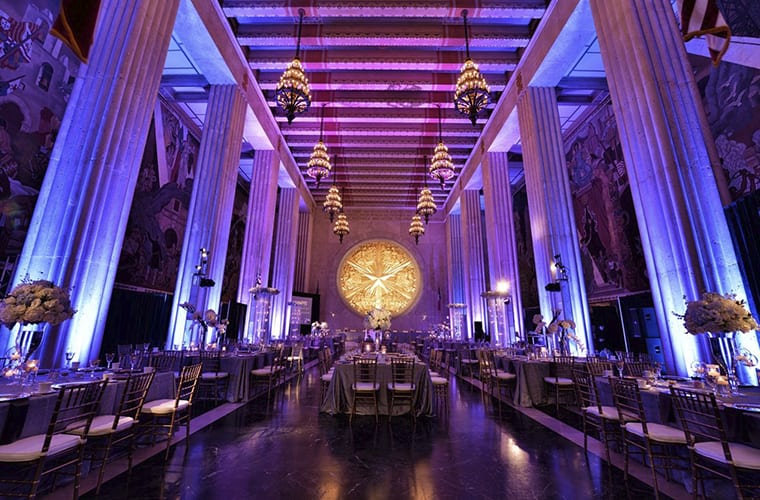 Statement lighting
Statement lighting is a must for any function room, so if you are lucky enough to have high ceilings then opt for something truly magnificent to fill the space and catch the eye. Think chandelier style lighting to bring a classic feel and appeal to the wedding venue market as this type of lighting is also attractive to those who wish to host awards ceremonies and gala dinners.
For smaller function rooms mainly used for meetings, LED spotlights in the ceiling and wall lights are a great way of ensuring a crisp and bright environment for getting down to business, and you'll also want to make sure that you have plenty of power points available for projectors, laptops and PA systems.