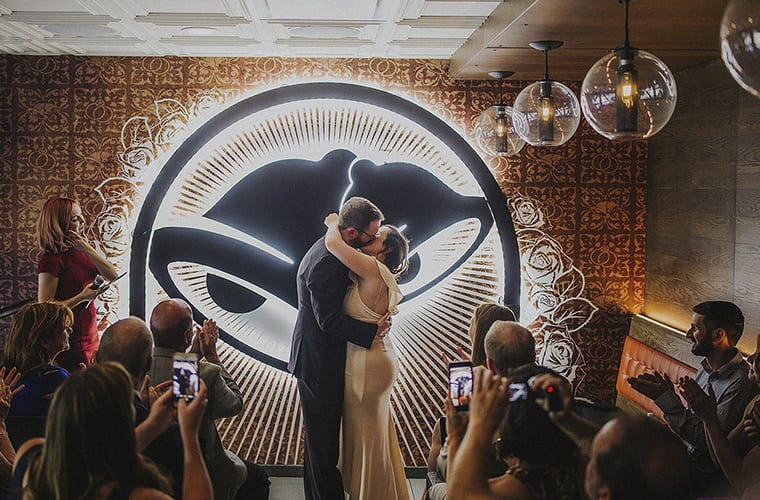 Why experiential marketing is important for hotels to stay on top
3 YEARS AGO
In an age of millennial travellers, stiff competition and social media, hotels are having to find new and innovative ways to stay on top.
No longer is a well-decorated room, satisfactory breakfast offering and good customer service enough to keep guests coming back to spend their hard-earned cash. The hospitality business is now turning to new methods to create a buzz and keep the reservation lines ringing 24 hours a day.
Welcome to the dawn of experiential marketing.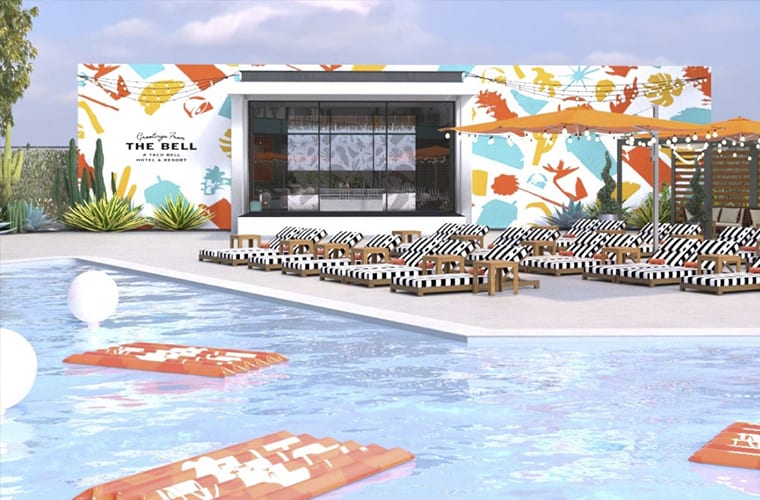 Taco Bell and the experiential hotel
If I asked you what the most popular hotel was in America this year, you'd probably reel off a few of the biggest brand names such as Hilton or Four Seasons.
And, of course, you'd be wrong.
Surprisingly, the most highly prized hotel room in the U.S right now is called The Bell and is a pop-up hotel resort in Palm Springs created by fast food giants, Taco Bell. That's right, tacos.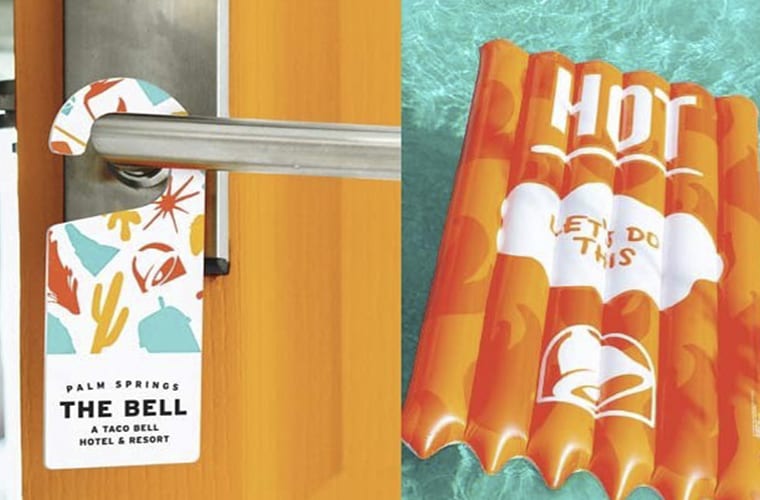 The reason that this hotel is so in demand isn't due to its Mexican food offering; it's because guests want an interaction with the brand and a more in-depth experience during their stay than typical of a standard Hilton-esque establishment.
It's no secret that experiences create value in the minds of potential customers, so many big brands are tapping into the experiential marketing trend and creating pop-up shops that customers can engage with on a personal level.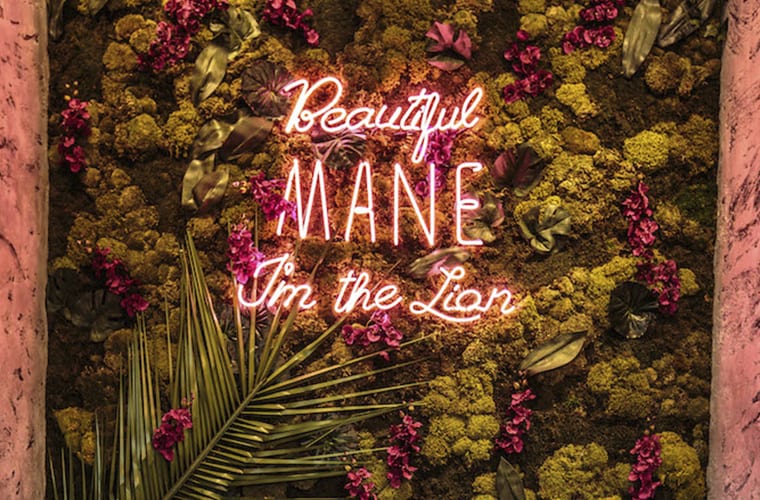 From pop up shop to pop up hotel
The Bell is a good example of the pop up evolution with guests no longer simply paying a visit to one of their many chain outlets for a bite to eat, they stay in their premises. This is perceived as giving a greater insight and connection to the overall brand that others who haven't had the privilege lack.
Plus, when you consider that we are a decade into the digital age, this exclusive, unique experience is something savvy guests want to share with their wider network, therefore, creating even more of a buzz around the brand itself.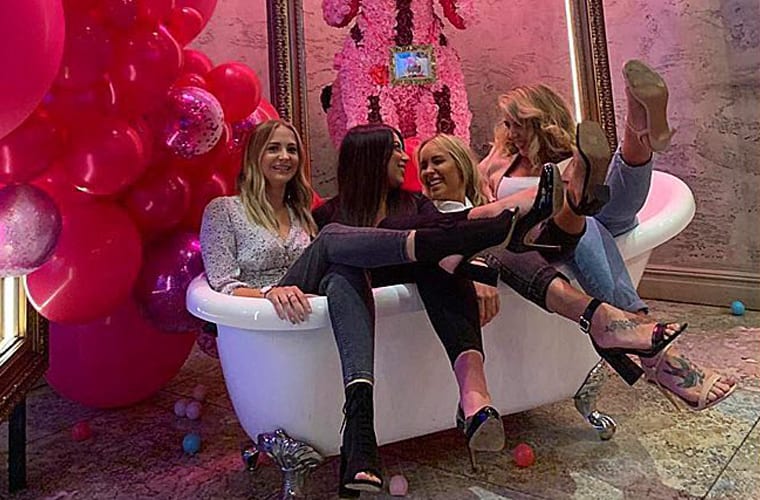 Many restaurants are also seeking new and unusual ways of getting their customers to interact with their offerings, rather than the whole experience being purely transactional. A great example of this is the Menagerie in Manchester which has a bathtub section filled with colourful plastic balls, a big flower wall for selfies and selfie mirrors with quotes in neon LED lighting.
Not only does this create a memorable and quirky décor to give the venue personality, but it also creates a social buzz as visitors tag themselves at the venue and share photos of what a great time they're having. Of course, this is wonderful free publicity and invaluable social media exposure – a component critical to the success of any business in the hospitality sector looking to stay one step ahead.
I mean, who wouldn't want to take a selfie is a bathtub full of plastic balls?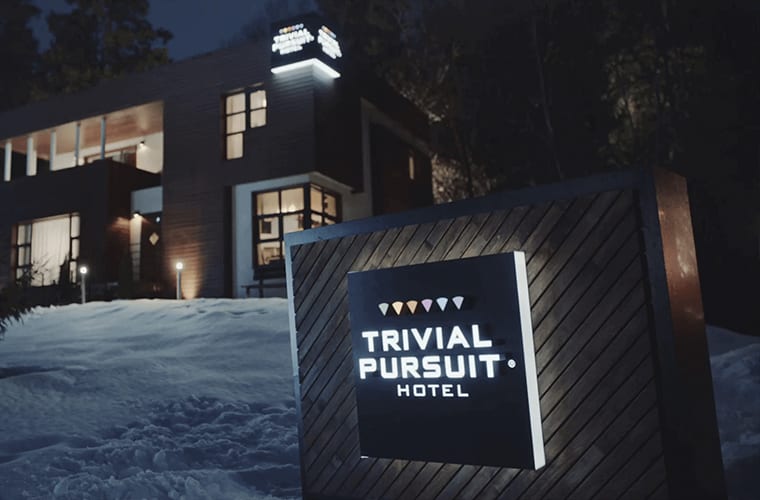 Gamification and the hotel sector
Back to the hotel sector and one of the biggest experiential marketing successes recently has to be the Trivial Pursuit hotel in Moscow.
Open for just three weeks from May to June 2019, board game masters Hasbro took the 'gamification' approach to experiential marketing a stage further where the hotel comprised of a real-life game in which guests had to answer questions to gain upgrades to their stay rather than paying.
These upgrades included better food, room improvements and other small luxuries that not only attracted Trivial Pursuit fans but also attracted a new demographic to the brand as it appealed to younger generations increasingly searching for fun and unique travel experiences.
One hotel that focuses on the higher end of the market is taking a more subtle, but by no means less effective approach to experiential marketing to bring in customers.
The Montcalm Hotel in London doesn't just offer a pillow menu for an excellent night's sleep in one of its tastefully decorated rooms, it also plays on visitors' sense of smell by offering a truly personalised scent service.
Scents are well known to influence mood, and with relaxing lavender, romantic rose and sandalwood and other uplifting combinations available on demand for guests, The Montcalm is not only providing a unique experience but is subconsciously influencing mood through smell at the same time.
Technology is also becoming one of the leading experiential marketing tools breaking through in the hospitality and hotels sector. The Marriot Group is also in on this trend, offering guests the opportunity to use virtual reality during their stay.
A brand committed to differentiation through technology with a travel edge, the Marriot Group has recently announced it will offer Oculus Rift headsets to offer a VR experience for guests, cleverly transporting them to different properties across the globe at the click of a button.
One of the most exciting new technologies to hit the market in many years, VR technology isn't just a PR stunt to attract attention, the Marriot Group is using these headsets to ensure repeat business at other hotels in the chain in the future.
Clever eh?
With big brands bulldozing their way into the hotel market, it's now more critical than ever for hotels to look at new ways to offer fresh, unique and fun ways to give their customers a deeper, more meaningful experience.
From Instagrammable walls and unique games nights to the latest technology, talk to the team at Dawnvale about how you can utilise your existing space to create unforgettable experiences, no matter your budget.