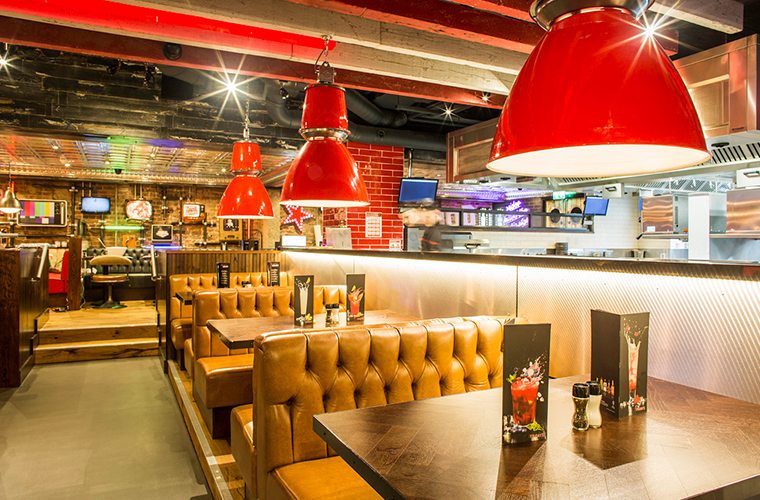 Why fixed seating can give your restaurant so much more
5 YEARS AGO
Fixed seating is a stylish and space-efficient solution for your restaurant. When done properly, fixed seating can be a space-saving, comfortable and elegant furniture choice for your restaurant. Picking fixed seating styles for your restaurant opens a plethora of design options for your restaurant that you previously may not have considered when picking traditional chairs. There are many benefits of fixed seating and what it can add to your establishment.
Give your dining space a dynamic look
Variety is key to spicing up how your restaurant looks, and throwing some fixed seating options into the mix is a great way to do just that. Compliment your standard tables and chairs with fixed rows and booths to give your restaurant some diversity and style and your customers greater options when they walk through the door.
A group of colleagues out for a work meal aren't going to like waiting whilst your staff run around trying to join up tables for them, so why not add some long rows of fixed seating that you can easily slide the party into. Another option for large groups or a more vibrant, connected dining area is a circular row of fixed seating with tables inside it. This is a superb choice for people way may want a less formal dining experience, and provides a futuristic twist on the traditional rows of fixed seating that younger guests will love.
Enhanced privacy
Depending on the occasion, some of your diners may want a private, cosy table to eat their meal with. You can give them that with fixed seating. Booths are a great choice to give your diners the privacy they're craving for their romantic meal, birthday celebration or proposal dinner. What's more, if you're a more casual restaurant you can build additions such as televisions into your booths that can keep children occupied during their wait for their meal and leave the adults free to enjoy their evening or afternoon out.
Make the most of your walls and space
A huge plus point of choosing fixed seating is that it'll allow you to make the most out of your space. A long row of fixed seating along your wall with tables and chairs opposite means you'll be able to fit more people into your dining area, minimising wasted space, maximising covers and generating more profits.