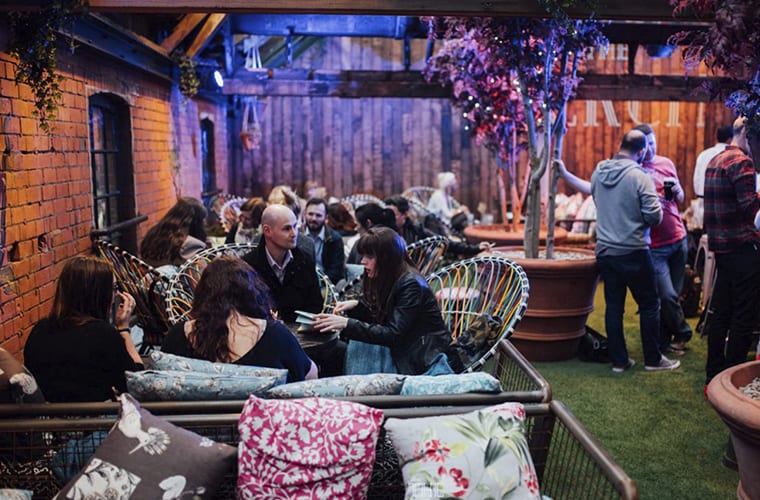 Winter restaurant trends 2019
2 YEARS AGO
The first day of autumn is behind us and with winter just around the corner, it won't be too long before there's a chill in the air and customers start to retreat indoors to soak up a warm and welcoming restaurant atmosphere with friends and family.
But what are set to be the biggest winter restaurant trends for 2019 and what new features and additions will draw customers off their sofas and into your premises? In this article, we're taking a look at some of the best examples of how restaurants can stand out from their competition and transform their business into a seasonal success with our pick of the biggest winter restaurant trends for 2019…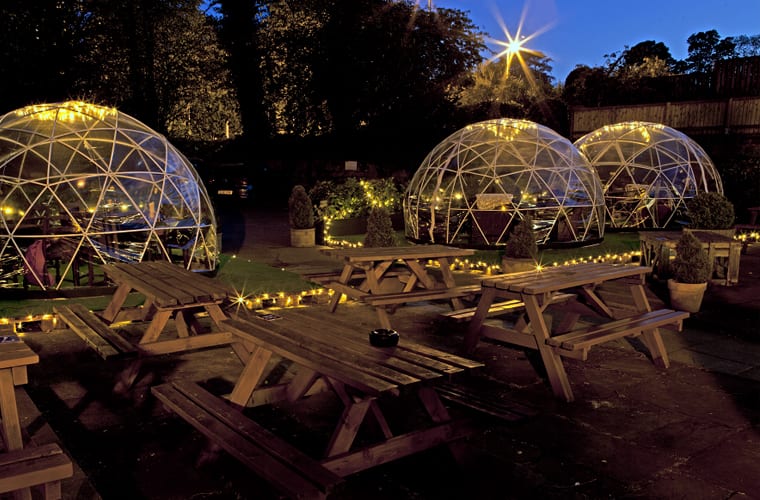 Trend 1: Maximising any available outdoor space
If your outdoor space is well utilised over the summer months but fails to appeal as soon as the wet and wintery weather sets in, this trend can help you turn that around. Even in the depths of December, there are ways that you can maximise your outdoor space for the winter months and have guests queuing up to sit outdoors.
Some forward-thinking venues have started to offer a cosy outdoor/indoor experience by installing large igloos with comfortable seating or intimate huts which are lit and warmed for the winter months. These quirky feature seating arrangements usually offer table service, and some cabins such as those to be found at Bar Hutte in Manchester even have karaoke and technology to order drinks so guests don't need to leave the comfort of their cosy outdoor table.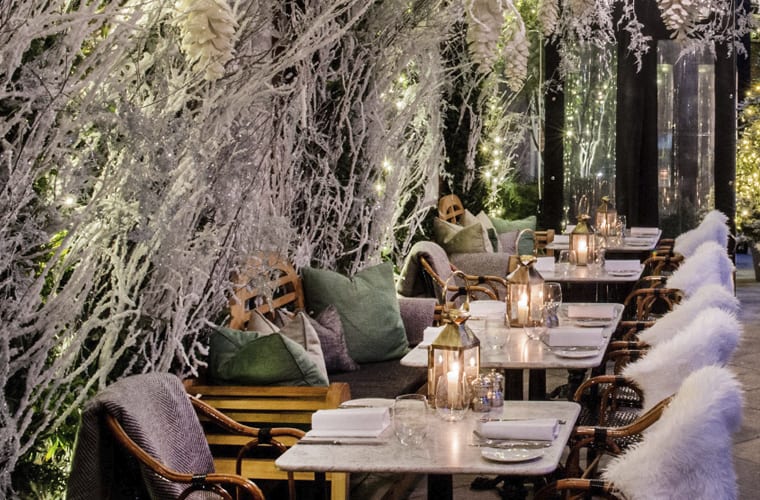 Trend 2: Think tactile and cosy
Nothing says winter quite like a thick fluffy blanket to snuggle up in, and many bars which enjoy an outdoor area can make the most of their outdoor space on dry but chilly days by providing cosy blankets and cushions to guests that want to enjoy the crisp air without freezing. Angelica in Leeds does this trend particularly well- guests here love looking out over the city on a cold winter's night wrapped in a snug fluffy blanket, under a warm heater with a festive drink in hand.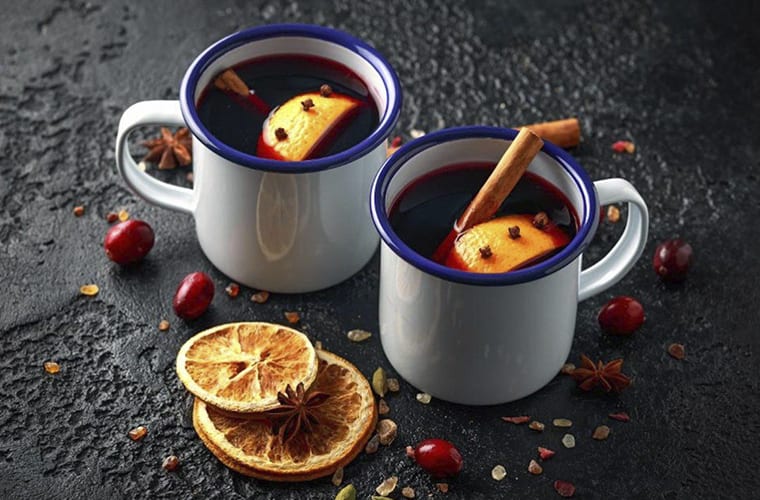 Trend 3: Adjusting the menu for winter
We traditionally associate winter as a time of indulgence and excess, so if you really want to increase your sales at this time of year, then you'll need to give your menu a revamp in order to tempt customers to dine with you. It's always good practise to change with the seasons to ensure ingredients are fresh and at their very best so this trend is a win-win.
Winter cocktails, whether it's a gingerbread martini, winter berry daquiri or an Irish cream 'chocolatini' are also very en vogue and use the glut of seasonal produce. Now is the perfect time to get creative and make something unique that stands out and brings customers coming from afar to try. Don't forget to garnish with icing sugar 'snow', rosemary sprig 'pine' and cranberries for an Insta-worthy drink that everyone is sure to love!
Not only should your food menu and drinks be updated for the season, but your bar snacks deserve a festival makeover too! An offering to compliment your drinks menu and also to get customers in the winter spirit can be a real talking point on social media, so consider roasted chestnuts, pigs in blankets and seasonal cheese boards as profitable additions to your winter menu for those looking for a sharing plate or light bite to accompany their beverage.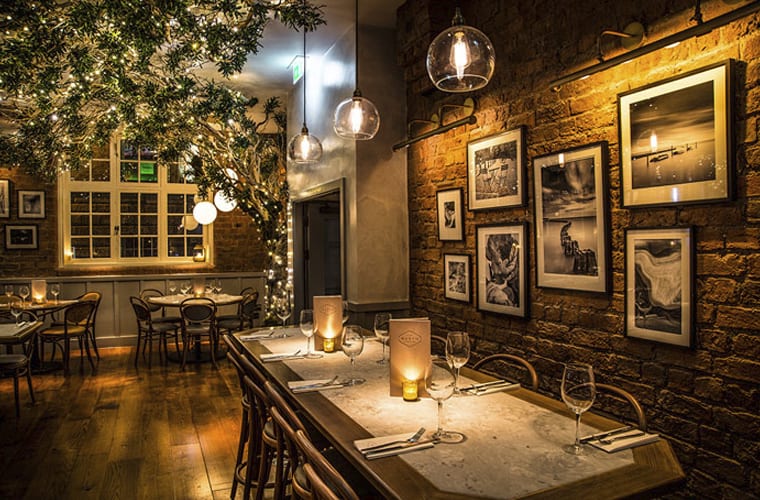 Trend 4: Dark nights love bright lights
As the nights get darker earlier, additional decorative lighting is a great way to create a warm and cosy atmosphere in your restaurant without having to set aside a big budget for a winter makeover. Adding warm white lighting around well-placed foliage and décor adds a feeling of warmth that people can escape to from the dark and dismal streets and is perfect for shaking off that winter frost without the disruption of massively changing your surroundings.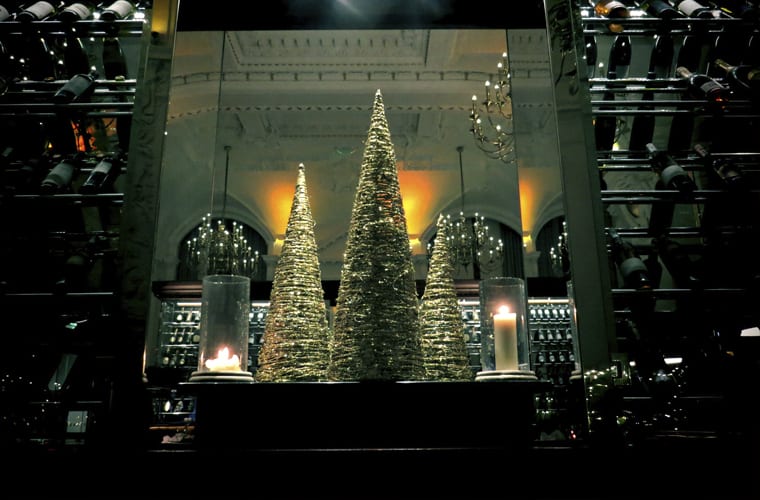 Trend 5: Sensory and seasonal always looks sensational
Festive foliage doesn't just look great and help to create a festive vibe for any restaurant, it has a practical benefit too. By using fresh sprigs of pine and scented herbs you can create a delicious aroma that temps the senses and gives off a gorgeous wintery scent. Nothing quite says festive season like the smell of pine and the sight of holly and pine cones, so why not replace your summer floral arrangement with fresh scented branches and cinnamon sticks plus a few sprigs of mistletoe for those romantic tables for two?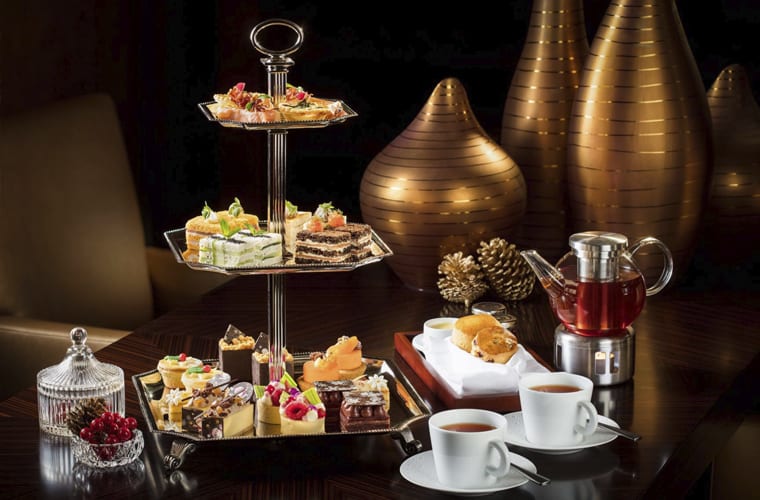 Trend 6: Serve up a festive afternoon tea
There's no doubt that afternoon tea has become one of the most popular daytime dining experiences of lae with a variety of different options exploding on to our high streets.
To stay one step ahead of the trend, why not mix things up a little this winter and offer a welcoming brunch platter for guests with wintertime favourites such as mince pies, turkey stuffing sandwiches and festive teas or cocktails? Not only will these be popular with current customers, but you could open up a whole new target market by offering this particular experience to office employees instead of the traditional office Christmas meal.