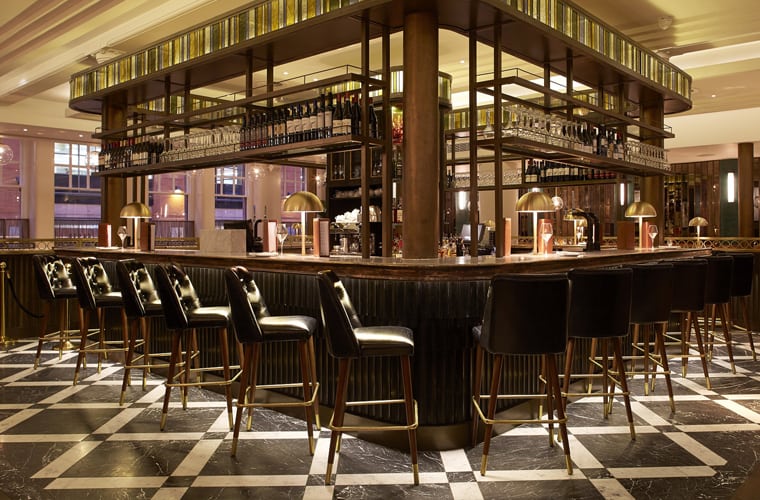 Your ultimate guide to choosing the right bar stools
5 YEARS AGO
Choosing the right stools for your bar or restaurant might seem pretty straightforward, but there are a few elements you'll need to consider before placing your order.
Here's a quick guide to how to select the perfect bar stools so you can have total confidence in your newest décor additions: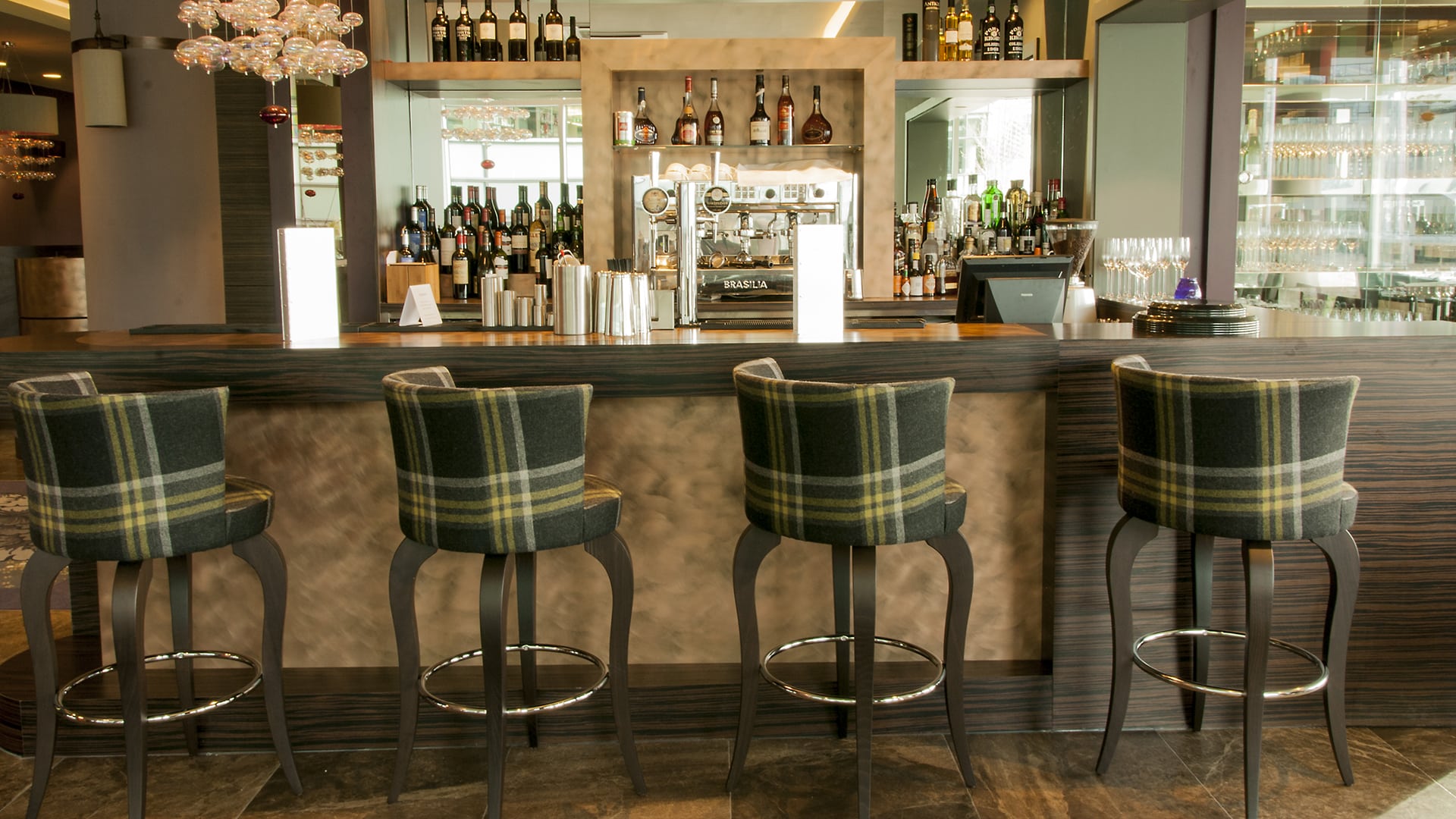 Comfort
Comfort is key when choosing your new bar stools, but space and the area you'll be placing them in also have a vital role to play.
If comfort is a top priority, you can't go far wrong with a backed padded bar stool with arms and footrest so your visitors can happily sit at the bar for hours on end.
However, if space is at a premium, then it might be a better option to lose the arms in order to maximise space without losing out on 'sitability'.
Many bars can become overcrowded at key times during the day and night, so if you don't really want too many people seated at the bar at any one time than it might be an idea to opt for either fewer bar stools or a backless style that's still comfortable for a short time.
That way customers can easily access the bar and there's seating available during quieter periods.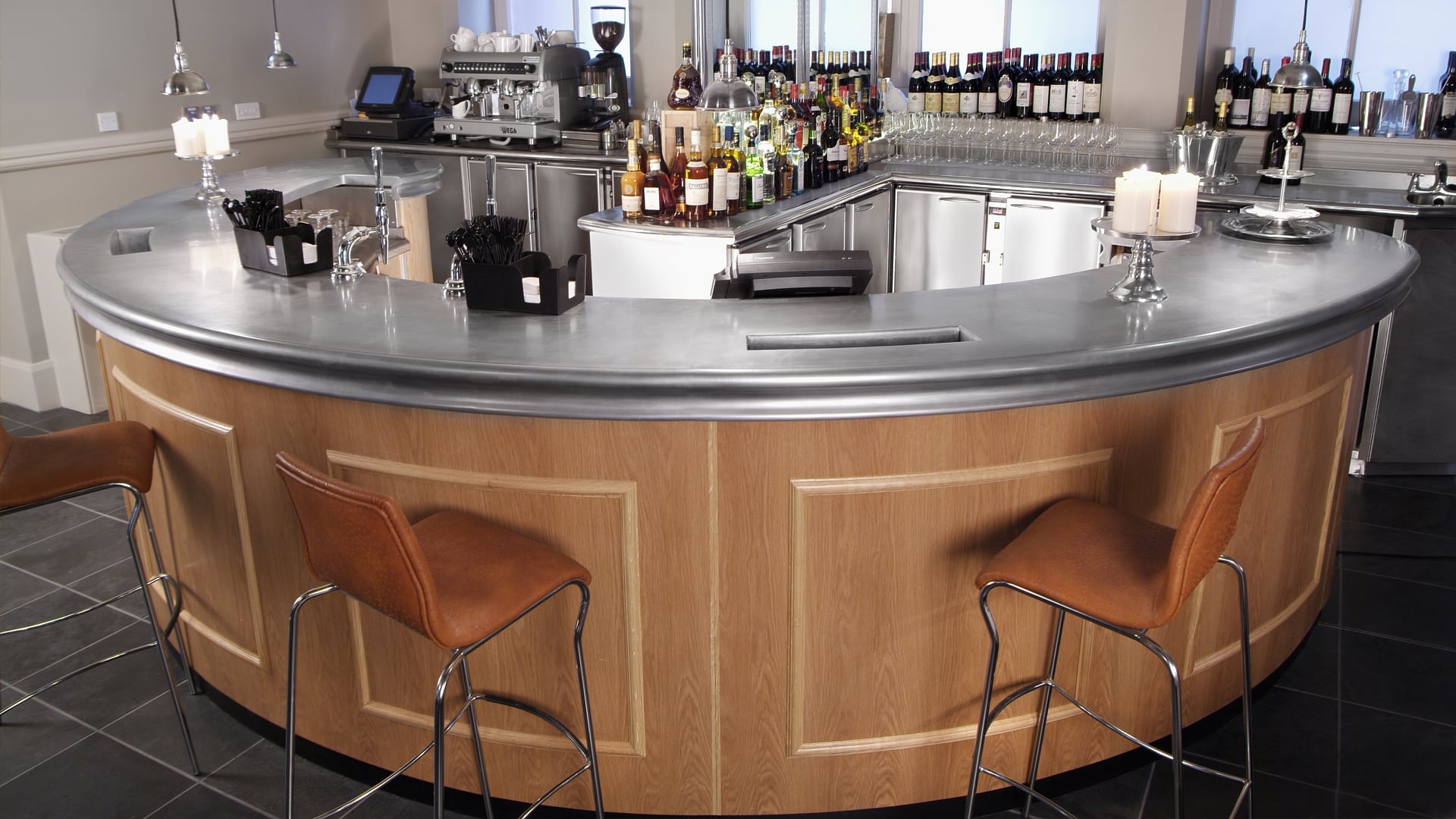 Height and storage
Many people overlook bar stool heights and end up with stools that leave guests either seated too low or too high at the bar.
The best way of calculating your ideal bar stool height is to measure the height of your bar top and then subtract 10 inches. Using this simple formula will give you the perfect bar stool height.
Another thing to consider is storage. Should you need to put your bar stools in a back room during cleaning, a special event or redecoration make sure that they won't be too much of a problem to store.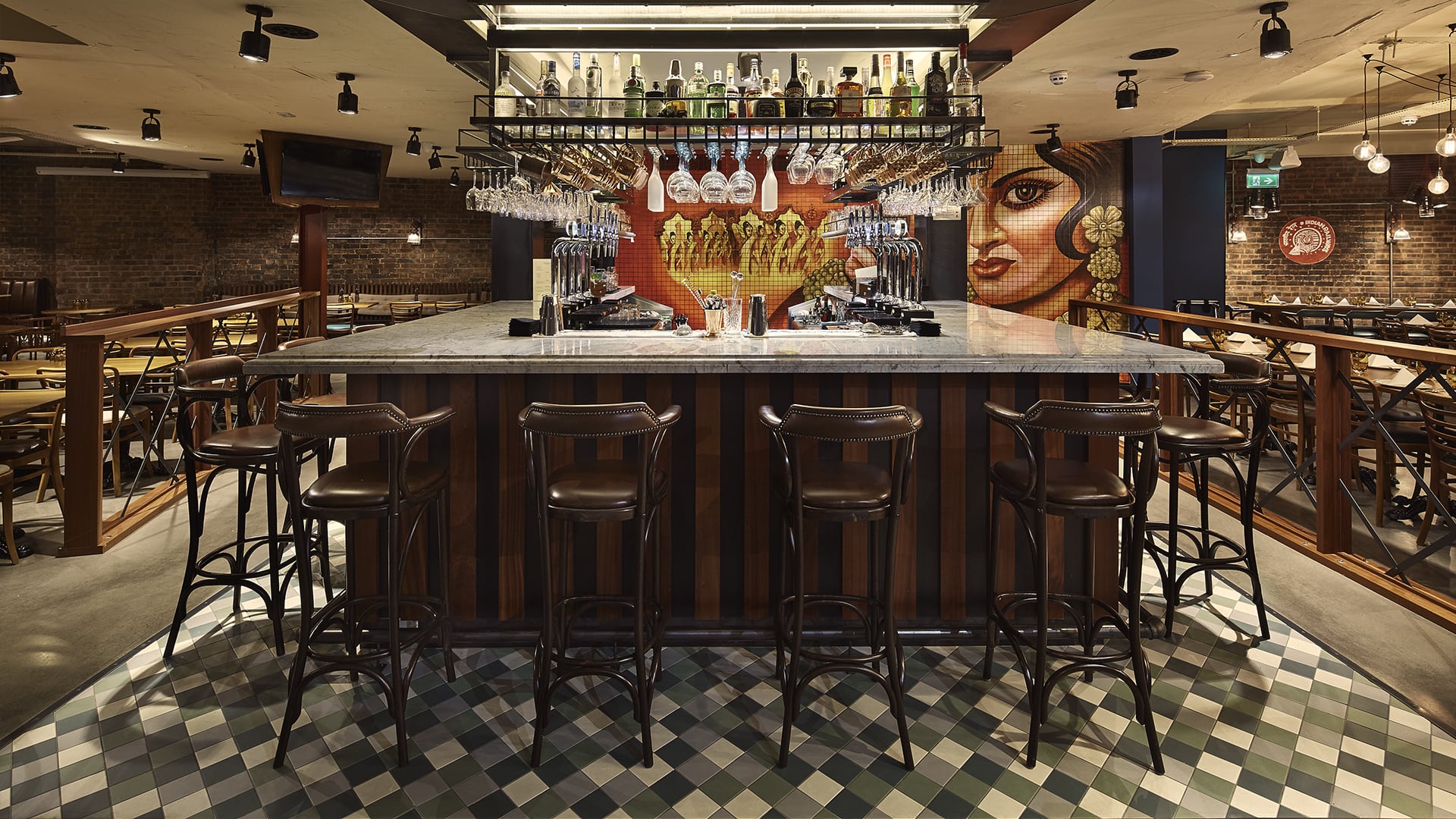 Style
The style of your bar stool really is influenced by the overall design of your bar or restaurant, so select a style that works well with the rest of your décor.
Metal cube styles work well with industrial décor, whereas padded leather backed stools give a luxurious, classy style feel for bars with a vintage vibe.
Be aware that although may bar stools come with hard wearing fabrics that will stand the test of time, you should expect some wear and tear to occur during regular use, so select your colours and materials carefully.