Dawnvale collaborated with Peel Holdings and Salford City College, and Damson Restaurants on a three month full design and build of Damson, Salford - one of the UK's most advanced low-energy commercial training kitchens and fine dining restaurants.

Working closely with the Damson design team and detailed 3D design visuals, we manufactured and fitted the whole scheme exactly as shown.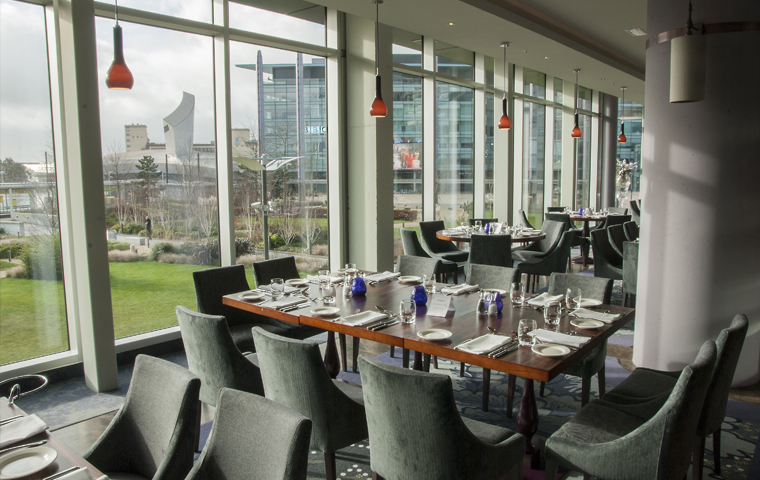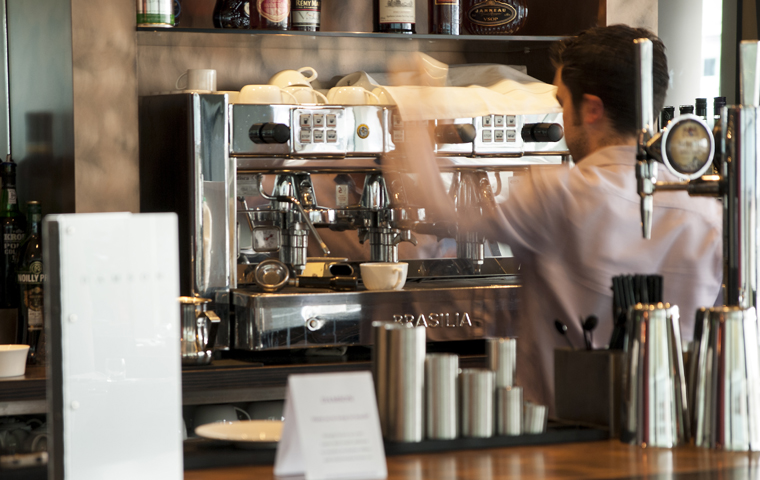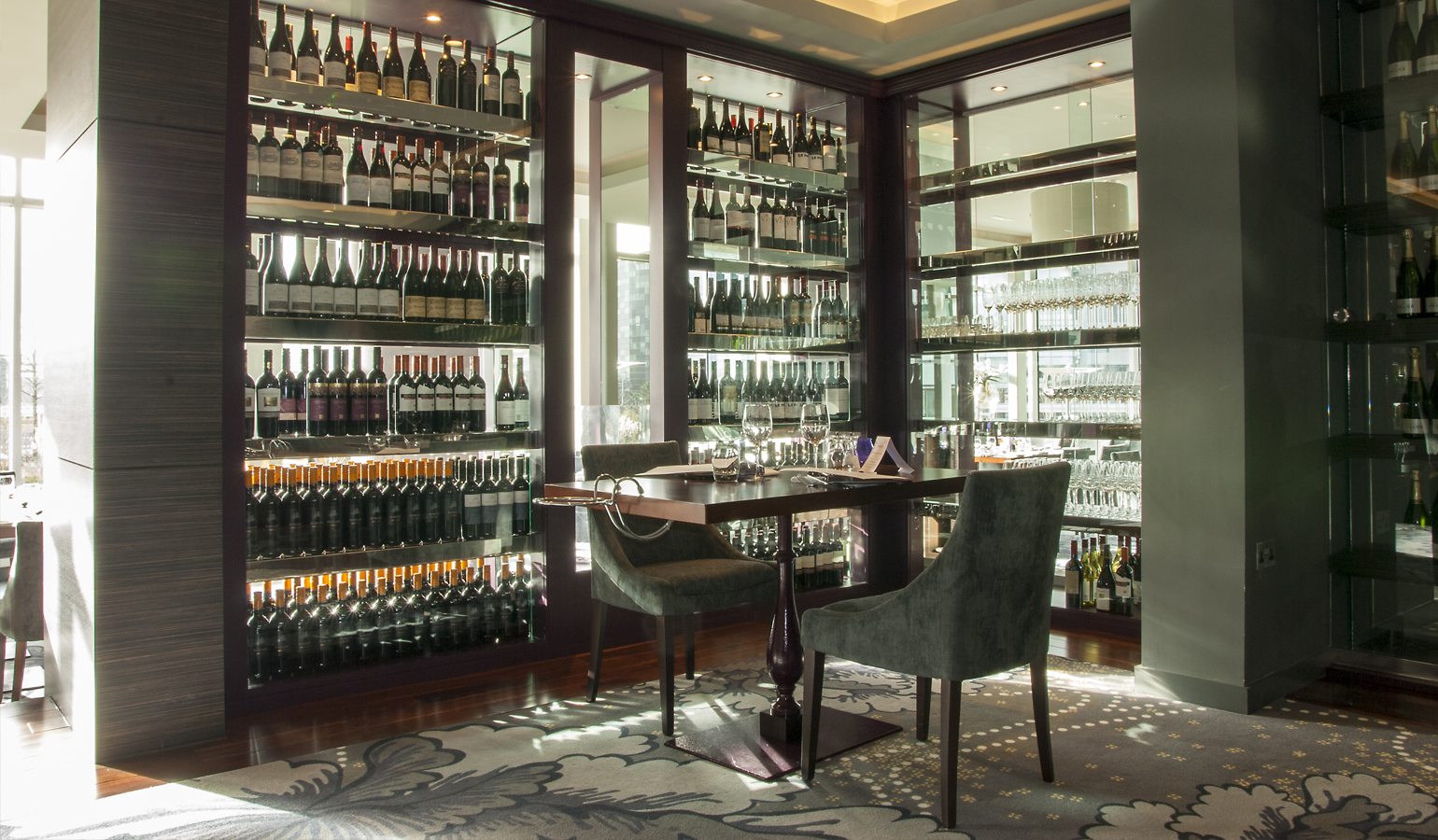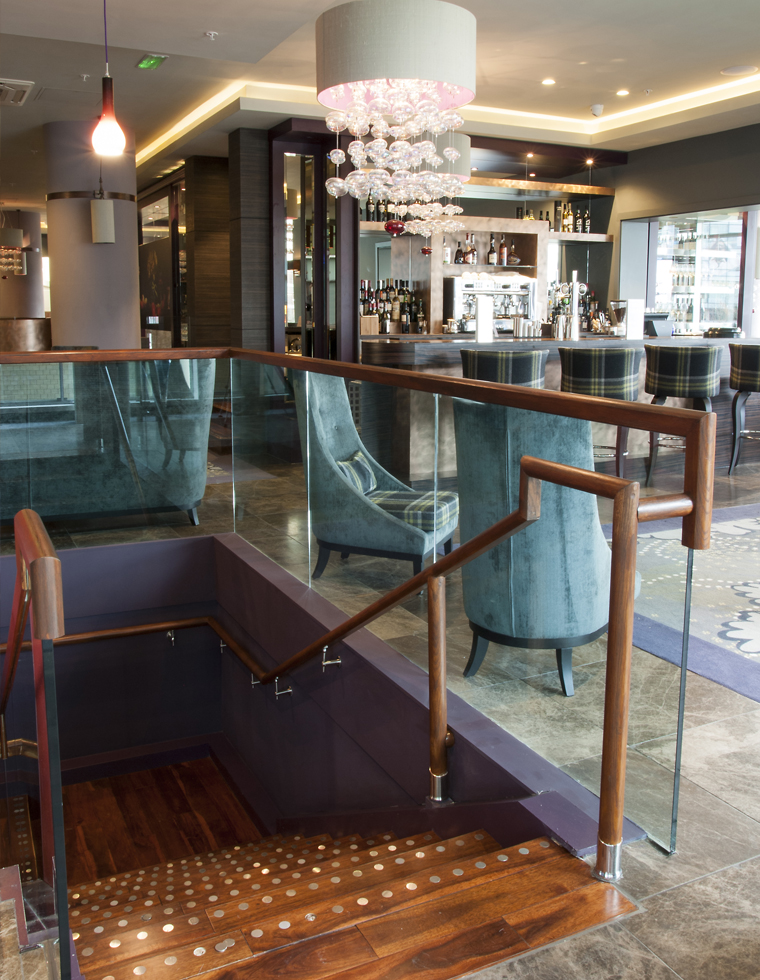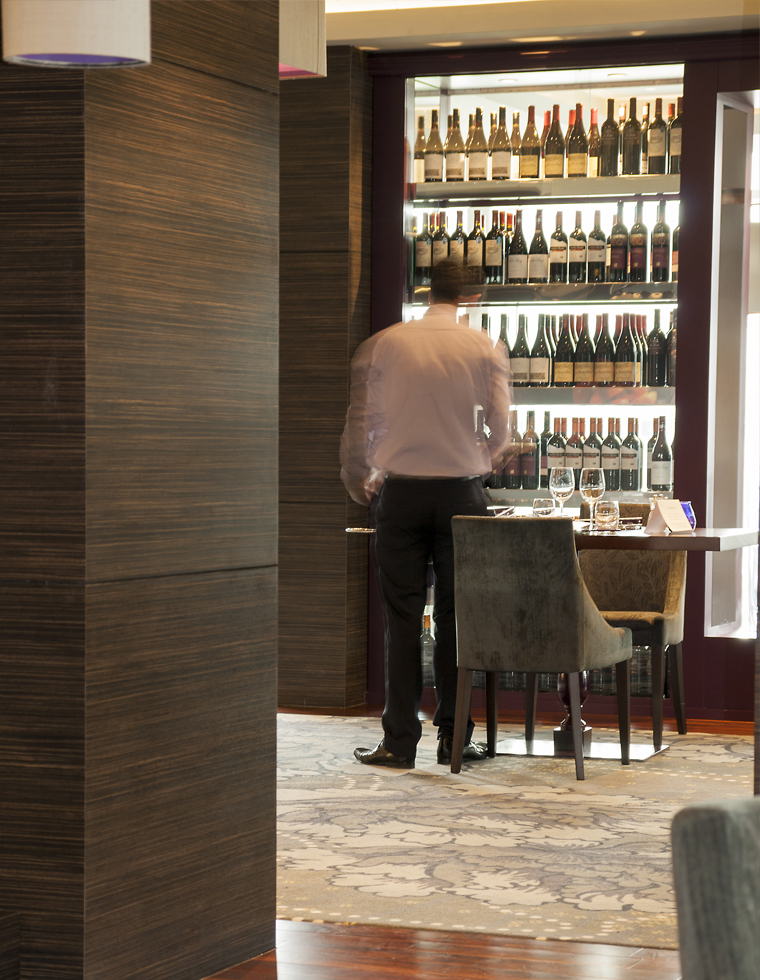 TURNKEY FIT OUT
Working to a precise design brief, we manufactured and installed the bespoke wine walls, fixtures and fittings for Damson's 140-cover premises, creating a restaurant, private dining area, breakfast meeting space, chef's table, stand-alone cocktail bar, and theatre and training kitchens.
BESPOKE FURNITURE
Furniture included bespoke booth seating with arched backs and headrests, rosewood topped dining tables, Italian restaurant dining and arm chairs, matching bar stools, designer sofas, and Italian lounge chairs, all in a range of contrast fabrics.
TRAINING KITCHEN
The theatre training kitchen, which provides a premium training environment for students at Salford City College, has a low energy induction island suite and with next generation ventilation sanitation technology.
LOW ENERGY COOKING TECHNOLOGY
A bespoke central island induction cooking suite offers energy savings of 90%, while a custom-manufactured, low energy extraction canopy combined with removable grease filters and housing make it an easy and safe extraction system.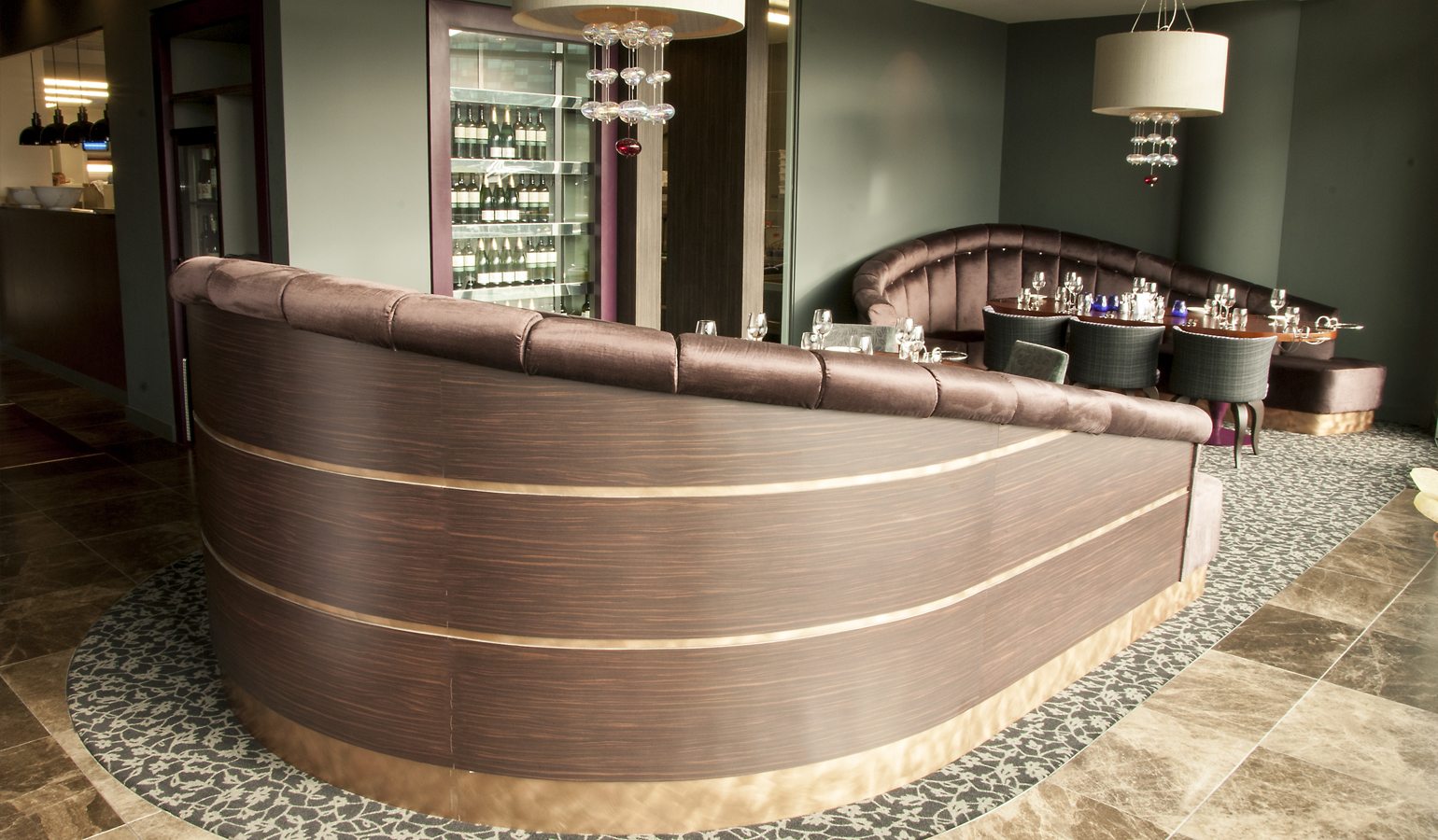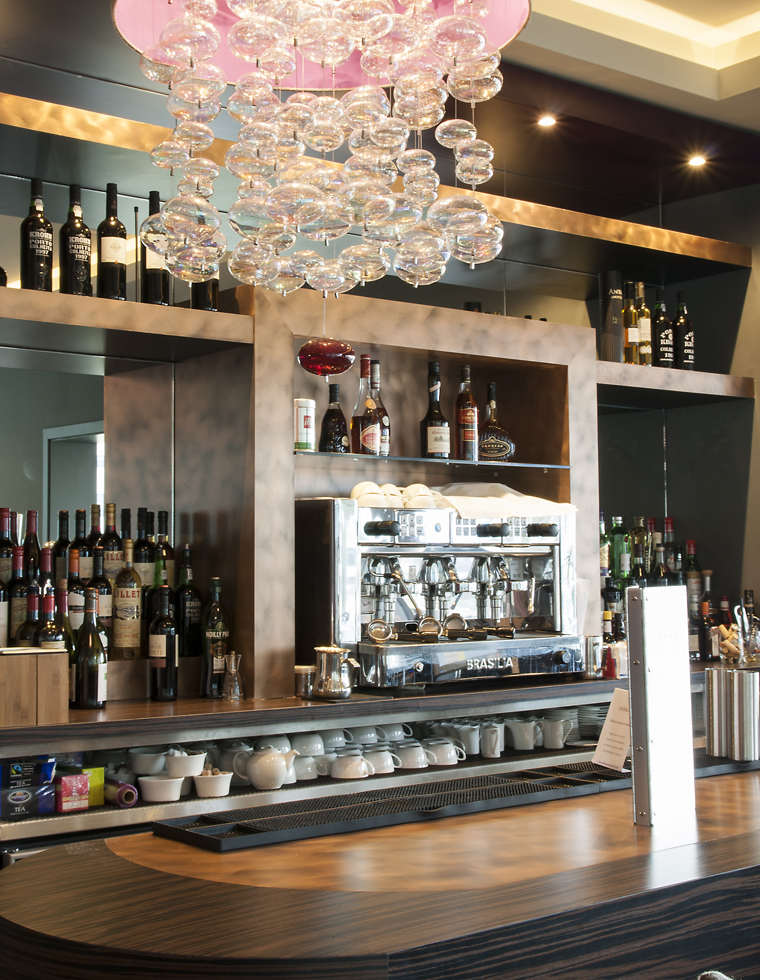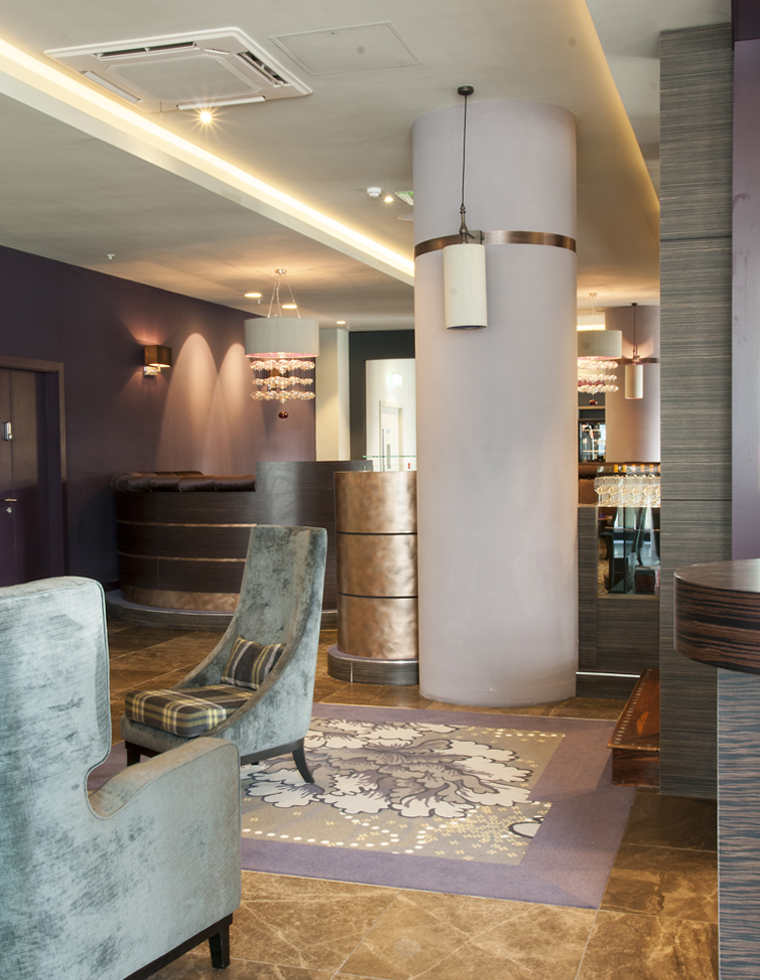 HAUTE CUISINE
Damson was designed as a contemporary English restaurant, serving only the finest cuisine. As part of the dining experience, we installed a beautiful chef's table for VIP guests.
PRIVATE DINING
We created a feature private dining space at Damson, artfully separating this small room from the main restaurant and fully enclosing it with towering glass wine displays.
M+E SERVICES
Our work at Damson was a full restaurant design and build including commercial kitchen, restaurant furniture, and a complete M+E services package including the design, manufacture and installation of bespoke ventilation, air conditioning and lighting.
FLOORING
We designed the flooring to be a focal point in the restaurant, incorporating a mixture of granite tiles and inset carpets to add texture and interest.