Working closely with leading designers Macaulay Sinclair, we manufactured and installed a beautiful bespoke bar for Gusto restaurant and bar in Manchester. The bar is a focal point in the centre of the restaurant, between four supporting columns, which presented an unusual challenge.

Gusto Manchester is located in the ornate Elliot House on Deansgate, right in the heart of the city's luxury shopping and business district. With its decadent 1920s style, high ceilings and Art Deco interiors, Gusto needed an island cocktail bar that would hold its own.
Name: Gusto
Location: Manchester
Website: gustorestaurants.uk.com
Scope: Bar Fit Out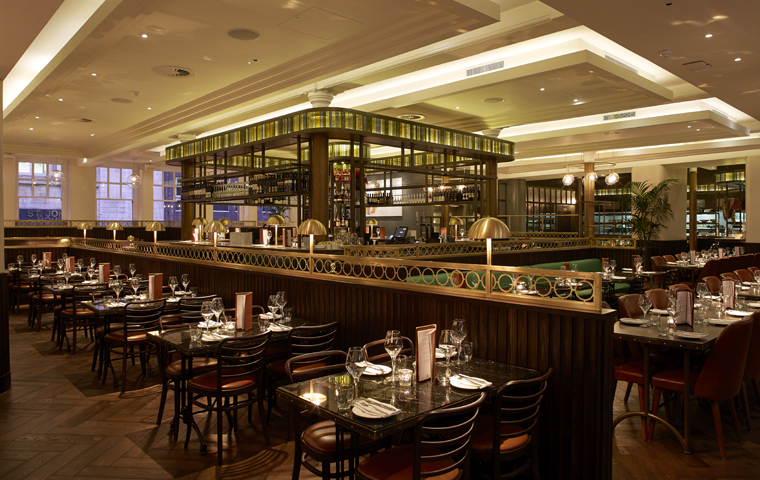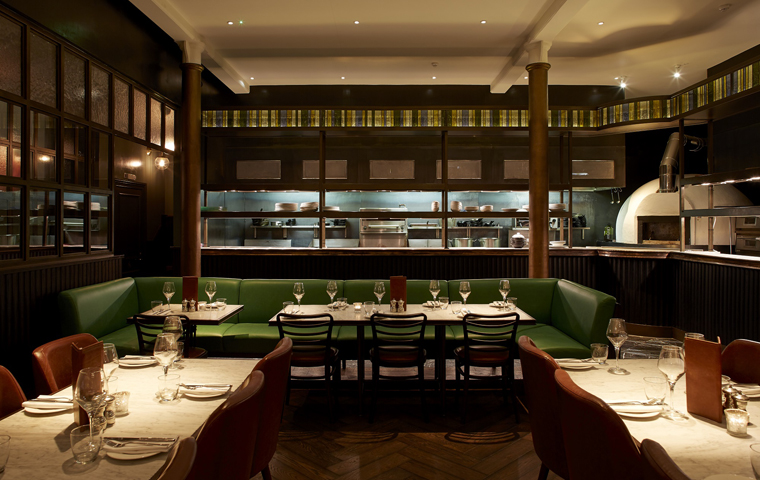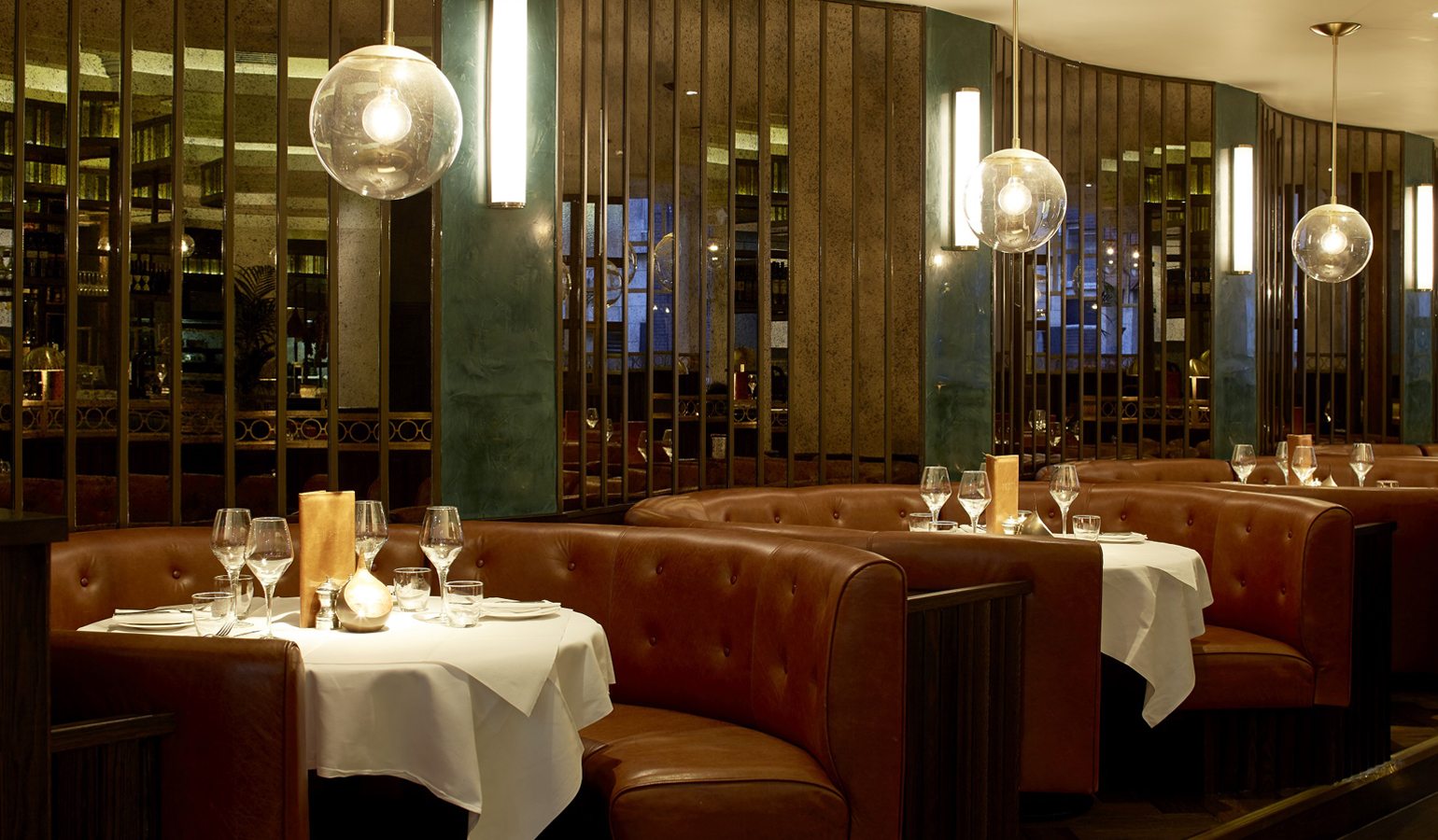 COMPUTER AIDED DESIGN
Using CAD, our bar designers created the grand island bar to fit precisely between the four supporting columns in the restaurant, working hard to accommodate the space constraints while incorporating the stainless steel cocktail stations and speed rails.
ART DECO INSPIRATION
We created a bar that would fit beautifully in the 1920s style restaurant, taking inspiration from Art Deco design and including contrasting stained glass panels to reflect the rectangular mirrors around the restaurant.
FUNCTION + STYLE
Function and efficiency are just as important as style. We installed two Unifrigor bottle coolers, three cocktail stations with speed rails, and a dispense bar for customers ordering food.
COCKTAIL STATIONS
The consideration of the back bar design was speedy cocktail making. We collaborated on this part of the project with Gusto's bar guru, ultimately designing and installing hanging glass racks for extra storage.