The beautiful Gwydyr Hotel is nestled in the very heart of Snowdonia. The Victorian building's stunning natural backdrop offers the perfect setting for a truly relaxing getaway. With two thirds of the hotel already renovated, the Gwydyr team commissioned Dawnvale to complete the last piece of the puzzle. They appointed us to transform the old tearoom into an intimate, modern dining space with breakfast area.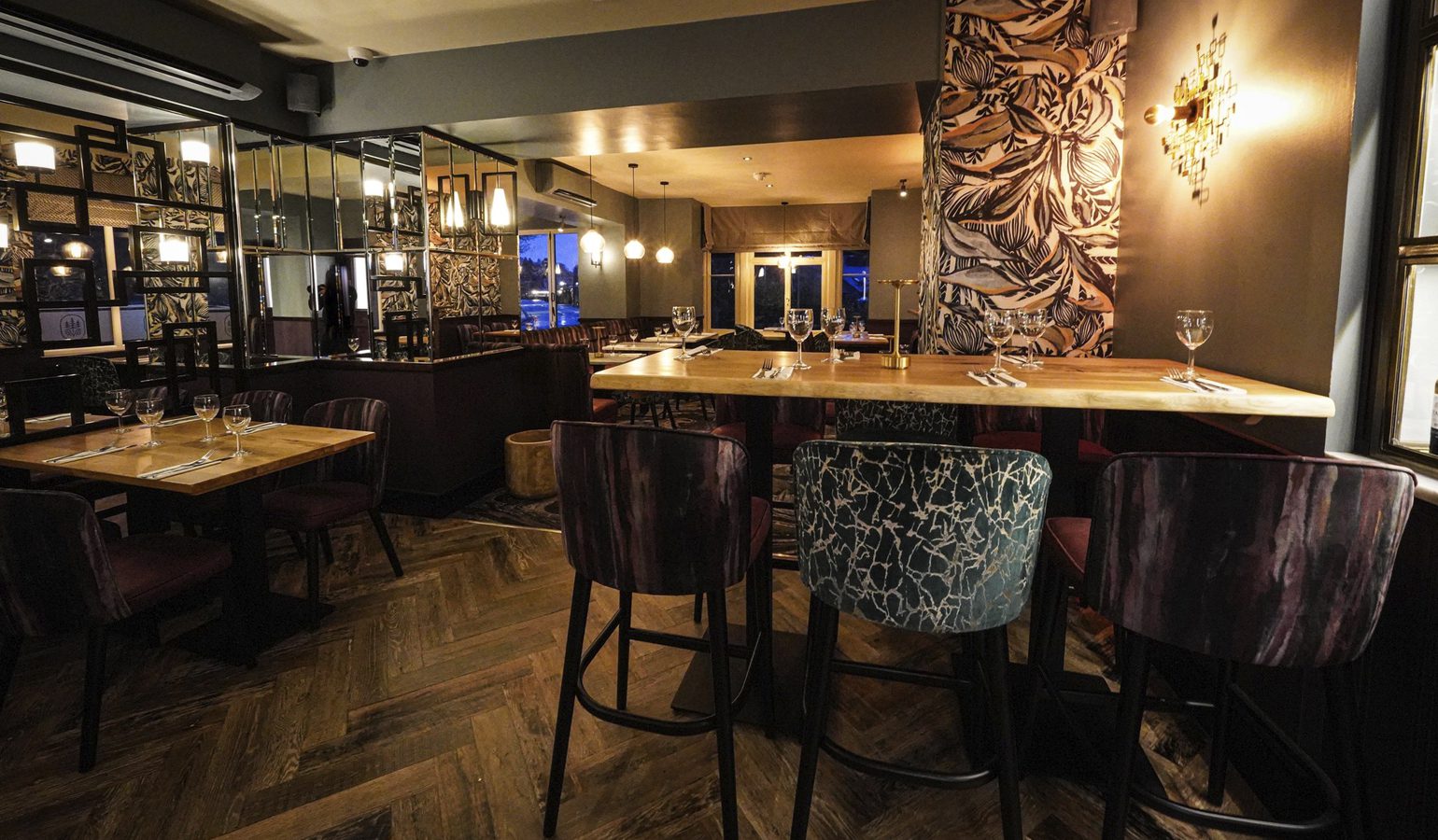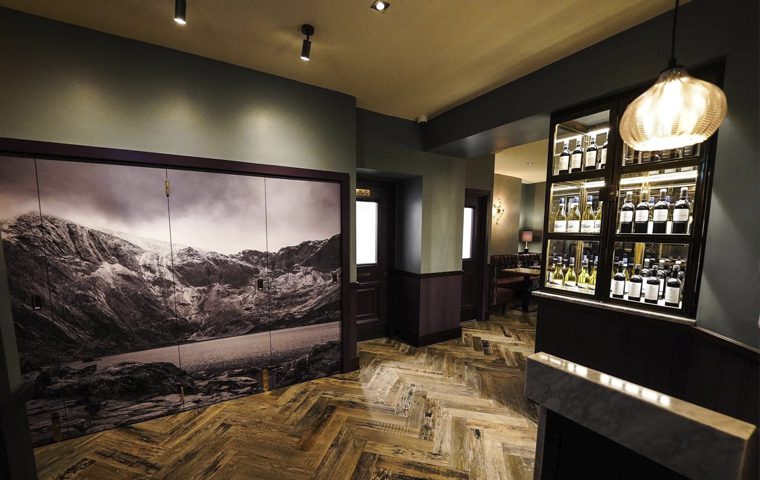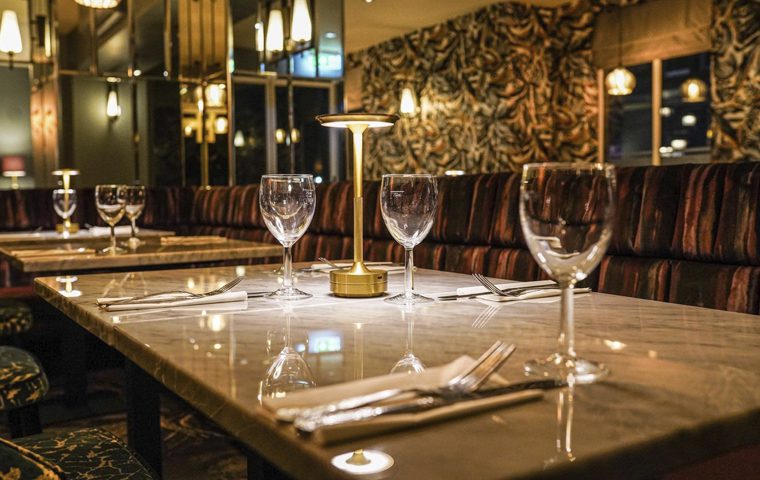 Interior Fit Out
To honour the building's 19th-century design and encourage customers to savour their dining experience, we crafted an interior with a cosy ambiance. We accomplished this by adding new wall, floor, and ceiling finishes, and installing timber flooring that connects guests to the natural splendour of the hotel surroundings.
Breakfast Counter
The renovated tearoom now doubles as a breakfast room for residents, and as a restaurant for visitors to relish seasonal local cuisine. We designed a customised breakfast counter that cleverly conceals behind bi-fold doors when not in use, while elegantly displaying self-service breakfast dishes and beverages every morning.
Furniture
To create a warm, luxurious atmosphere in the restaurant, we crafted custom tables, seating, and soft furnishings. Our bespoke tabletops boast a tactile blend of wood and marble to elevate the sense of opulence. Premium fabrics, rich hues, and diverse seating, including chairs, stools, and banquet seating, further enhance the ambiance.
Timeframe
The transformation of the old tearoom into a stylish new restaurant and breakfast area was completed over a six week period. The hotel was able to stay operational during this time. All work was carried out with careful consideration for the guests staying at the hotel to minimise any disruption or noise they may have experienced.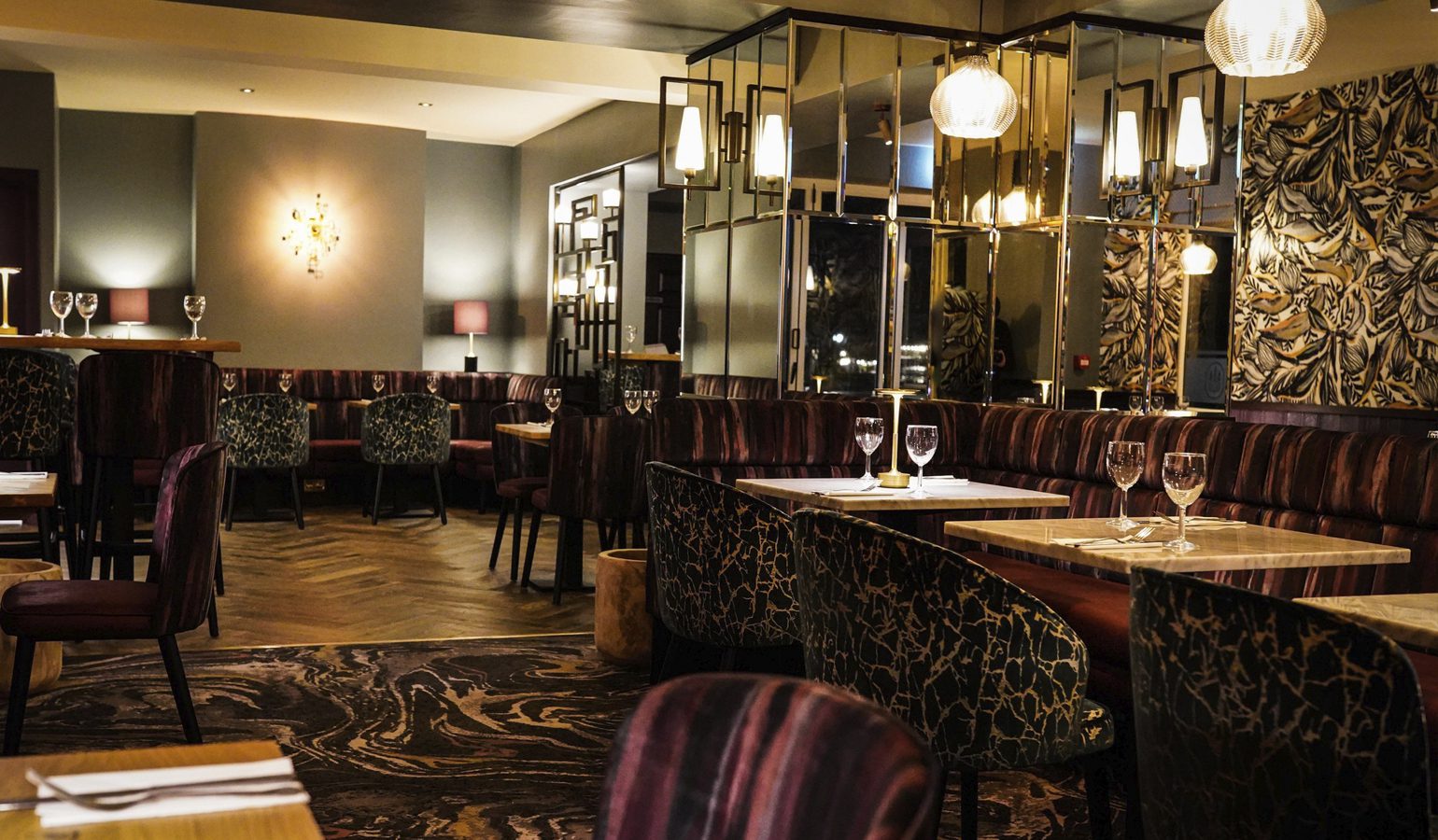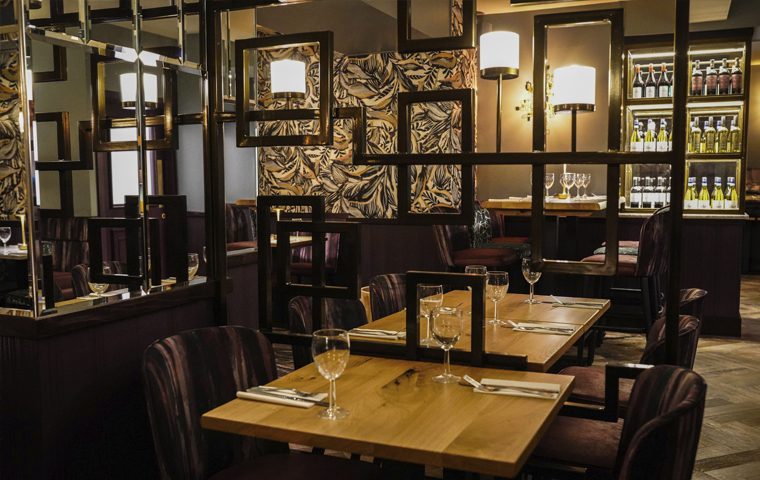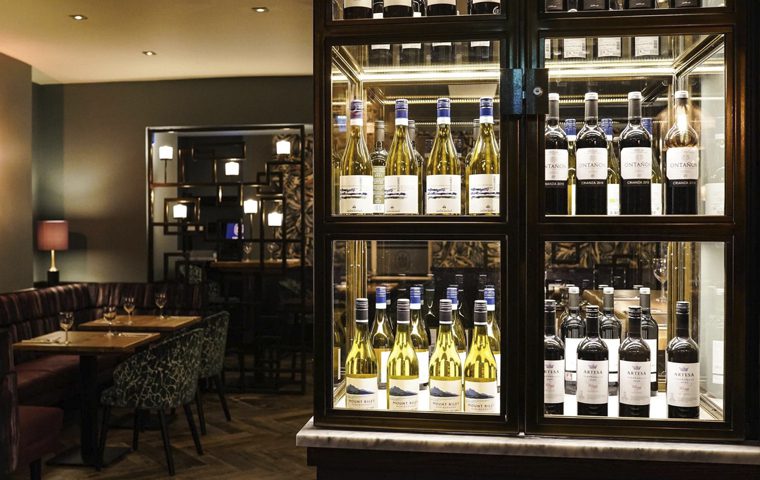 We would like to thank Dawnvale for such a professional service. A huge thank you to Scott, Andy and Phil for making our dream a reality. We will be back in touch with any future projects we have.
James Budgen
Owner - Gwydyr Hotel