Inspired by Manchester City's most iconic and most loved shirts, KITS Sports Bar is a modern, colourful space which pays homage to the club itself. Located in the Etihad Stadium's East Stand, it offers a comfortable and relaxed environment for ticket holders on match days.

Dawnvale was appointed to deliver the design and fit out KITS sports bar as part of a long running partnership with the Premier League club.
Name: KITS Sports Bar
Location: Etihad Stadium
Website: mancity.com
Designer: Space Invader Design
Scope: Stadia Fit Out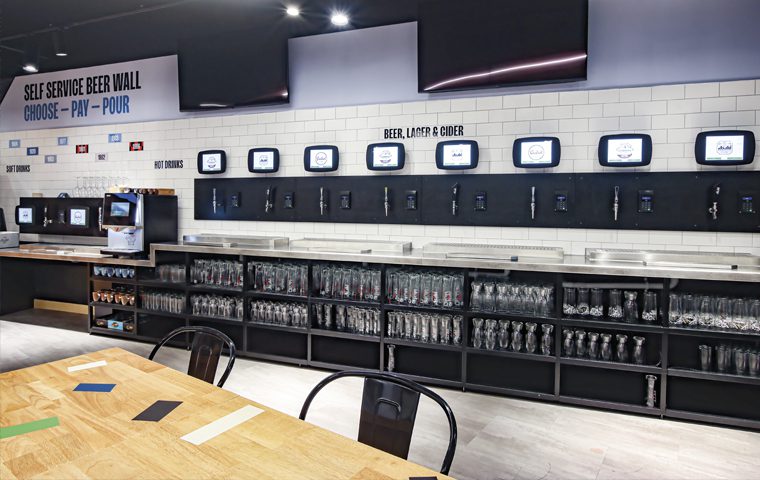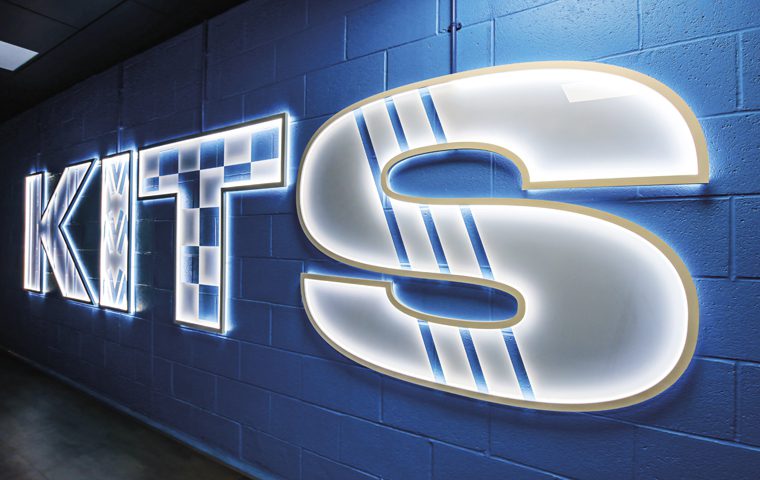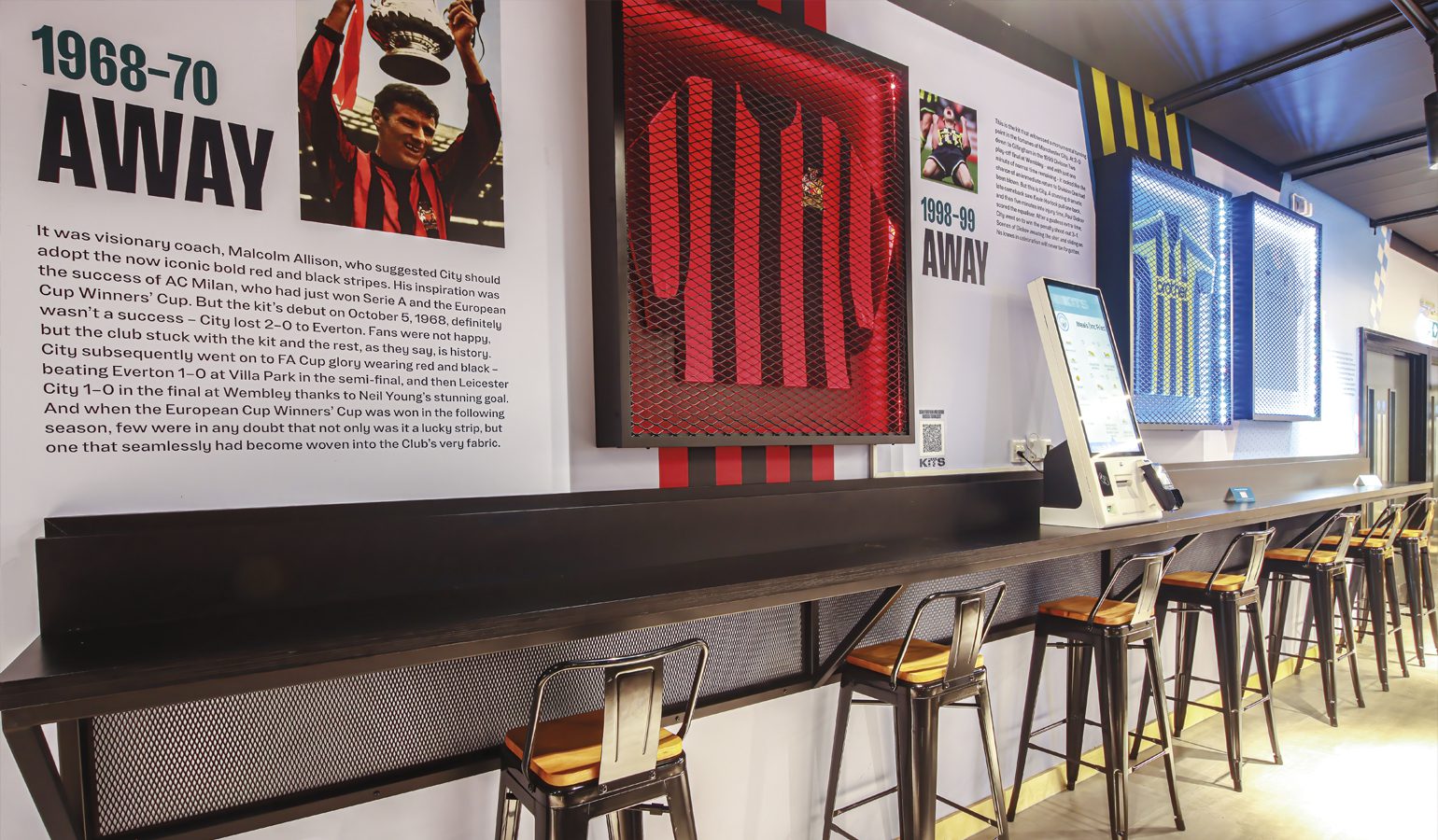 MODERN COMFORT
With it's great views of the pitch, padded stadium seats in the East Stand, VIP parking and premium food and drinks, KITS delivers a great match day experience for all in relaxed and comfortable surroundings.
SELF-SERVE
KITS is a contemporary take on the traditional sports bar experience, with hospitality guests able to self-serve from a dozen different beer pumps on the beer wall, along with kiosks, coffee machines and soft drinks dispensers.
NO QUEUES
The KITS self-serve concept was purposefully designed to enhance the customer experience by omitting the standard queuing process. In addition to the self-serve features, Dawnvale added numerous ordering screen points across the venue and QR ordering with food collected from a dedicated counter when ready.
TURNKEY DESIGN
A sports bar with a modern twist, KITS first perfectly into the modern Etihad Stadium guest experience, with football-themed décor and a totally different twist on the standard pie and a pint which millions of fans enjoy at Manchester City's home games each season.