When KRO opened a new branch at Manchester's Trafford Centre, they called on us to undertake the interior fit-out. We'd worked with them at three other branches, so they knew we'd have great ideas for their contemporary, chic style.

KRO took the final space in the Trafford Centre's Great Hall eating zone, which meant that we had to plan and execute all design and build work carefully in order to meet the stringent guidelines set by the Trafford Centre.
Name: Kro Bar
Location: Manchester
Website: kro.co.uk
Scope: Bar + Restaurant Fit Out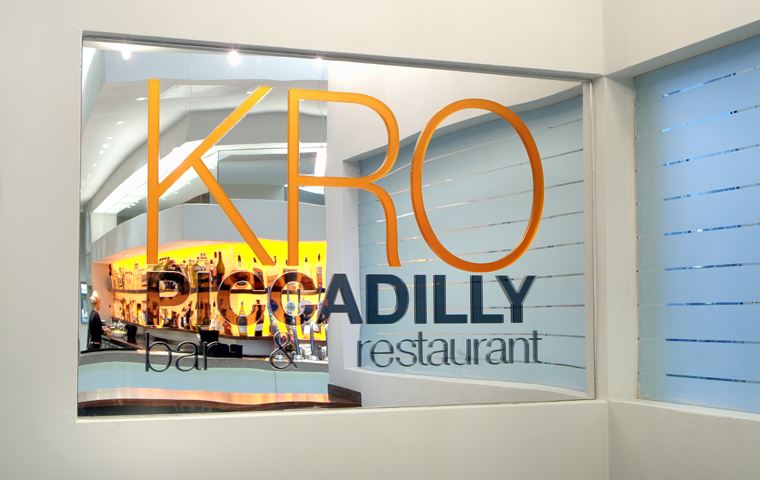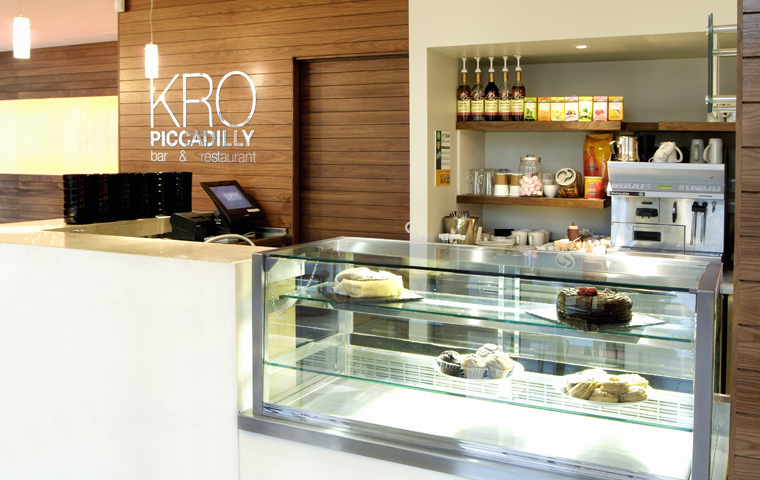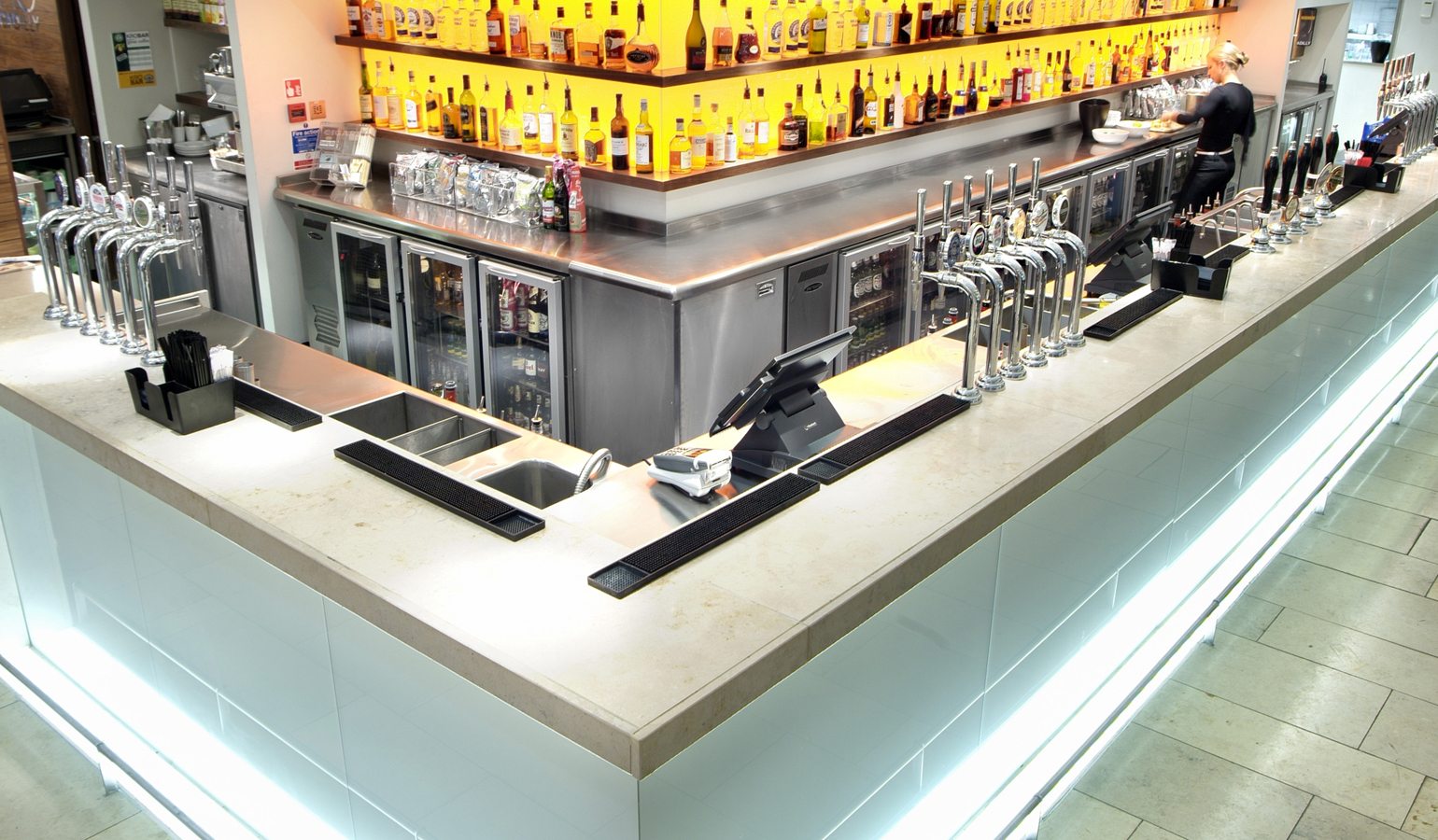 BESPOKE COMMERCIAL KITCHEN
We designed and installed a complete kitchen, taking into account function, efficiency and operational flow. Our aim, as ever, was to make the kitchen a space that works perfectly for the staff.
CUSTOM CENTRAL BAR
We created a central bar and continental deli area to fit with KRO's laid-back, contemporary Danish style. This included a bespoke refrigerated display unit to keep food fresh while allowing diners to browse.
COCKTAIL STATIONS
The central L-shaped bar has a fully illuminated glass back bar, plus integrated cocktail stations and speed rails, giving bar staff everything they need for speedy service right at their fingertips.
RESTAURANT FITTINGS
We drew parallels between the bar and dining area, with the concrete bar frontage and table tops. Bespoke timber screens were added in for contrast, and to separate the areas for customer privacy.