Dawnvale has continued to work its magic with The Alchemist, a chain of ultra stylish cocktail bars. Branded the home of molecular mixology, the Alchemist has opened a beautiful waterfront branch at Media City - its third Manchester venue.

Of the 12 Alchemist branches across the UK, Dawnvale has been involved in the transformation of eight - and we're lined up to work with the Living Ventures group, renowned designers Macaulay Sinclair and The Alchemist team on another four.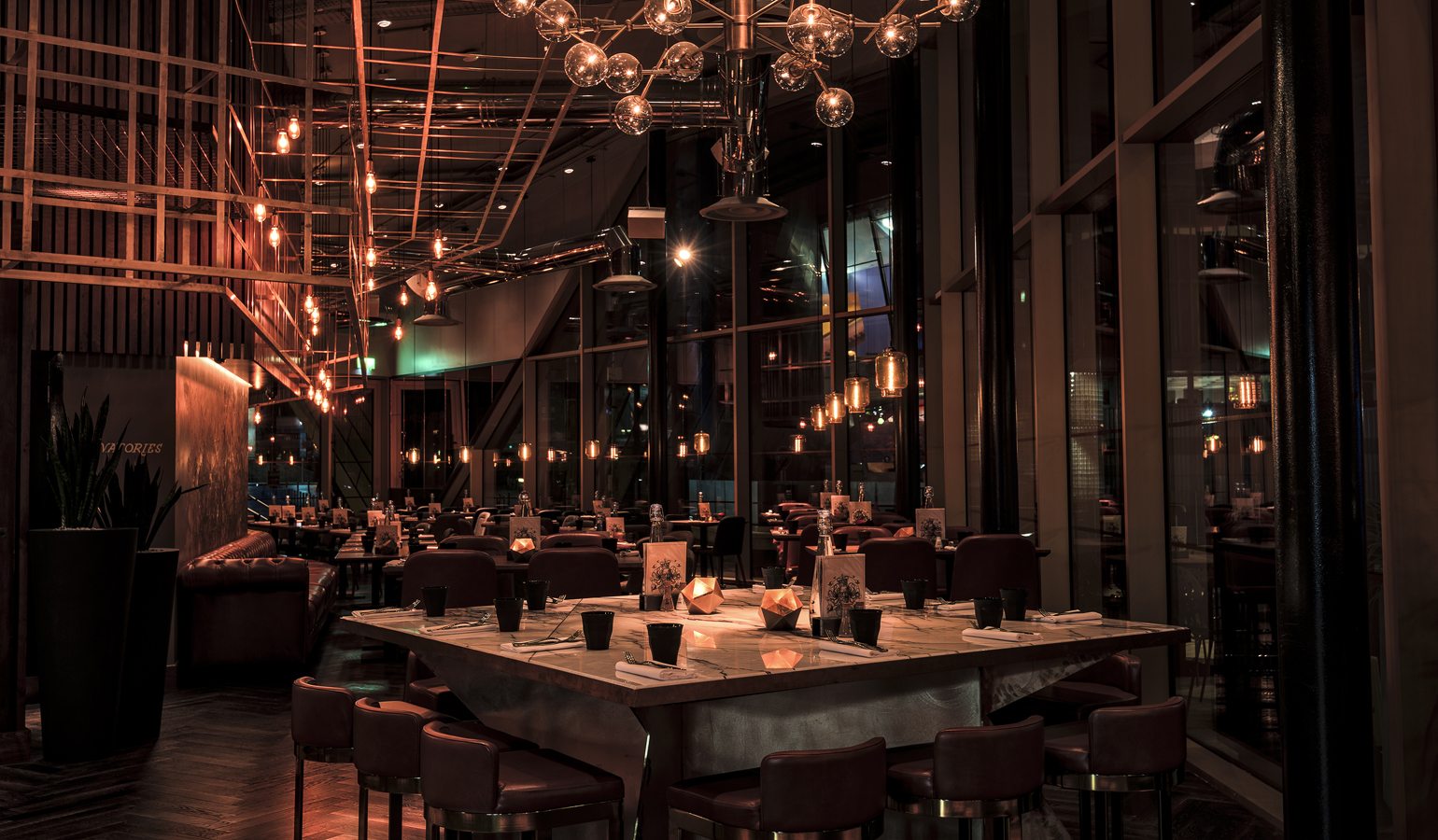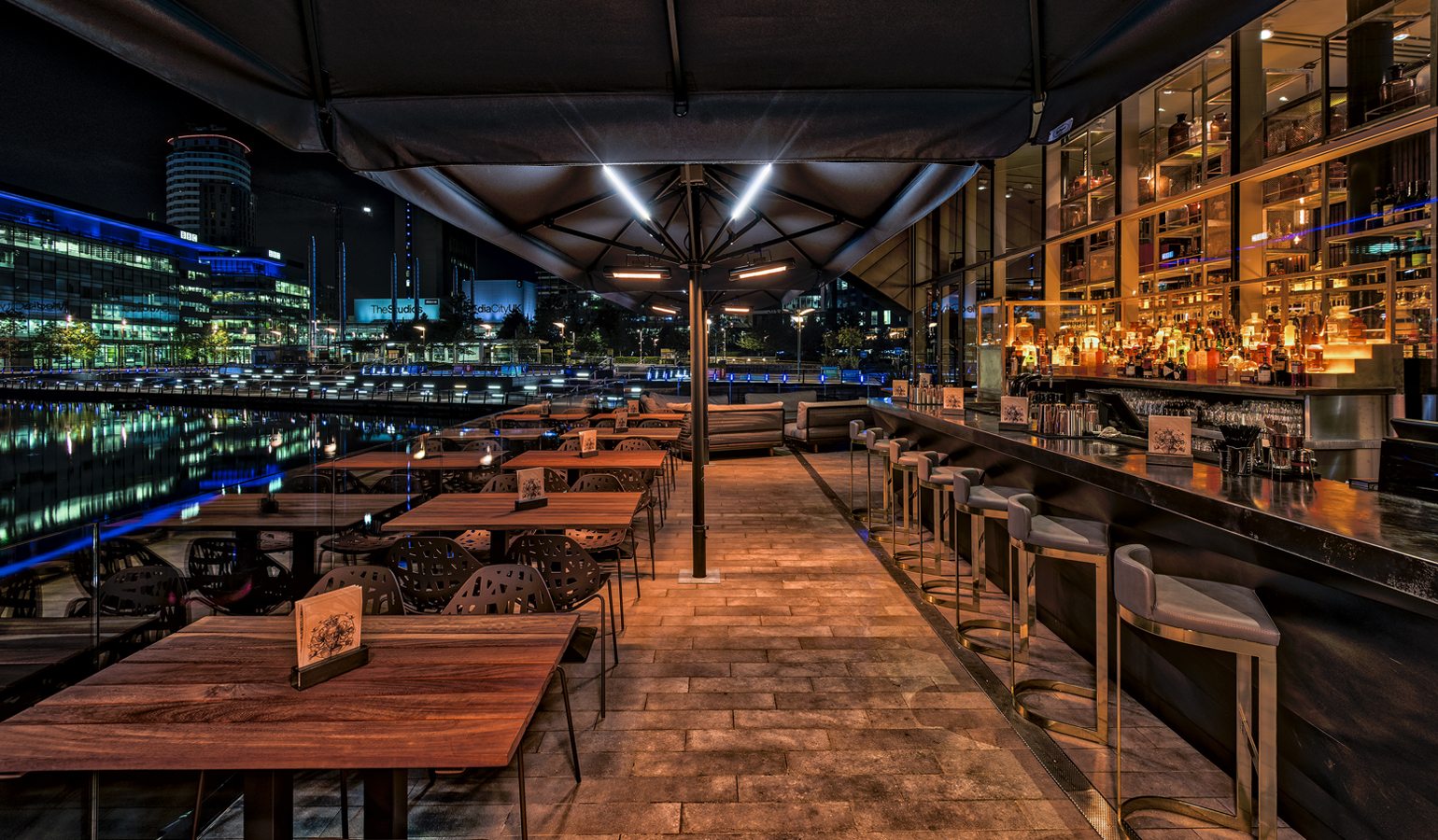 TERRACE BAR
The team created a stunning, illuminated terrace bar with two bar stations for The Alchemist's outside space, embraced by the restaurant's breathtaking gold facade and overlooking the Manchester ship canal.
COCKTAIL BAR
Part of what makes The Alchemist such a popular venue is the skill of its mixologists. Our ultra fast cocktail stations feature drop-down blenders and double speed rails, making it easy to shake up some magic.
COMMERCIAL KITCHEN
The Alchemist serves food from morning til late. Our custom commercial kitchen, complete with the latest energy-saving Synergy grills and a bespoke extraction system, cuts costs and reduces energy outlay.
BESPOKE INTERIOR FIT OUT
The irregular shape of the building made this job a challenge. But, with a bit of imagination, we helped the team to include everything in the bars and kitchen in a functional, attractive and intuitive way.