We've been making a name for ourselves recently with our expeditious and exemplary stadium interior transformations. We embarked on this exciting endeavour following the acquisition of the club by it's new owners.

The undertaking presented formidable challenges—with only five weeks until the inaugural game of the season, our objective was to craft an opulent and expansive suite, a testament to the club's bright prospects under its new ownership.
Name: Alliance Suite
Location: Birmingham
Website: www.bcfc.com
Designer: Space Invader Design
Scope: Stadia Fit Out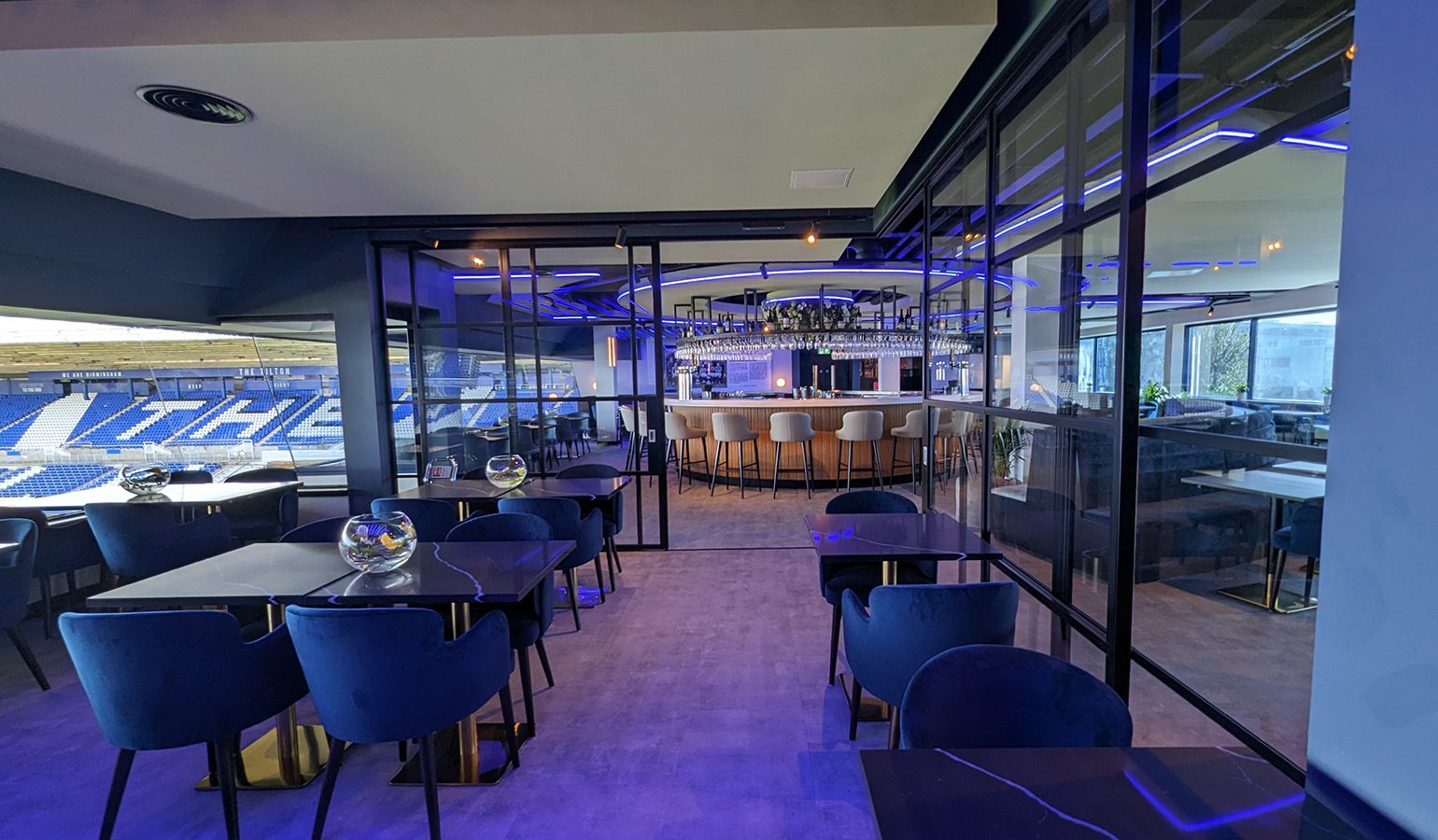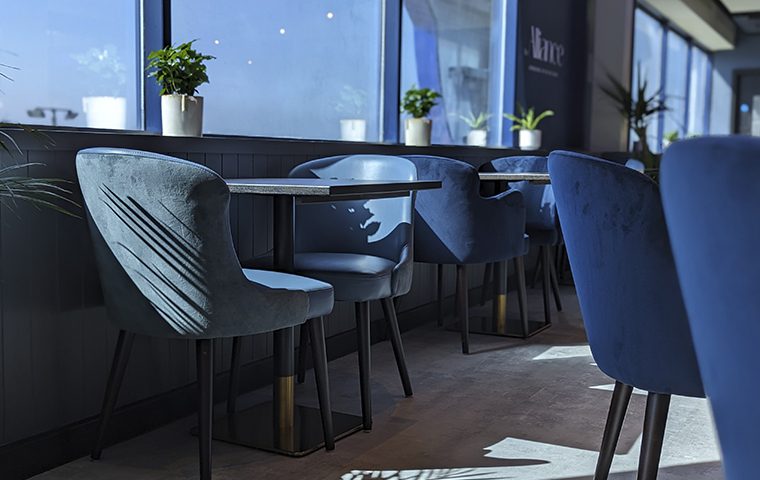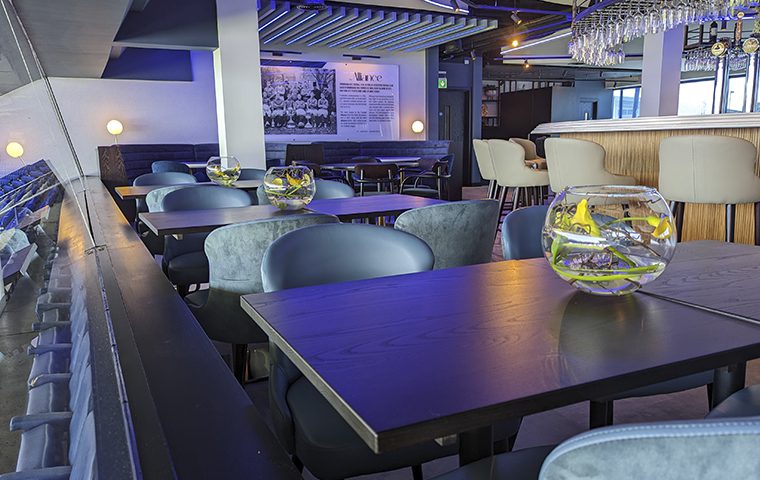 DESIGN EXCELLENCE
Dawnvale collaborated with Space Invader Design to craft a captivating space that seamlessly blended the club's 148-year history. Taking inspiration from its cricket roots, rounded teak wood columns paid homage to antique cricket bats, while subtle royal blue accents reflected the club's colours, uniting tradition with modern elegance.
VIP SUITE
This project seamlessly followed the modern trend of hospitality space transformation by eliminating three VIP boxes, along with an office and small kitchen. This strategic move converted a 30-seat area into a highly sought-after 160-seat open-plan suite, greatly enhancing the overall hospitality experience.
CIRCULAR ISLAND BAR
The suite's centrepiece is the circular island bar, designed for both efficiency and aesthetics. Its curved shape influenced the layout, with plush sofas following its contour. Circular glass holders add a unique touch, especially when filled, while the bar's exquisite alcor infiniti stone countertop seamlessly combines beauty and functionality.
COSY LOUNGE
The lounge exuded warmth and comfort with a curved bar, a mix of high and low seating, and elegant expanded mesh ceiling rafts that added sophistication overhead. Luxurious velvet booths with ribbed detailing defined the space, while dark tables and matching sprayed finishes added exclusivity to this VIP area.