Nestled in the idyllic town of Haverfordwest lies Forbidden Florist, the brainchild of Leon, Esther, Mark, and Angela. Their collective vision was to develop a striking new dining destination which aims to create a magnetic point of difference through innovative design and elegant décor.

When choosing the right team, our reputation spoke volumes as the family restauranteurs had already taken inspiration from some of our previous projects.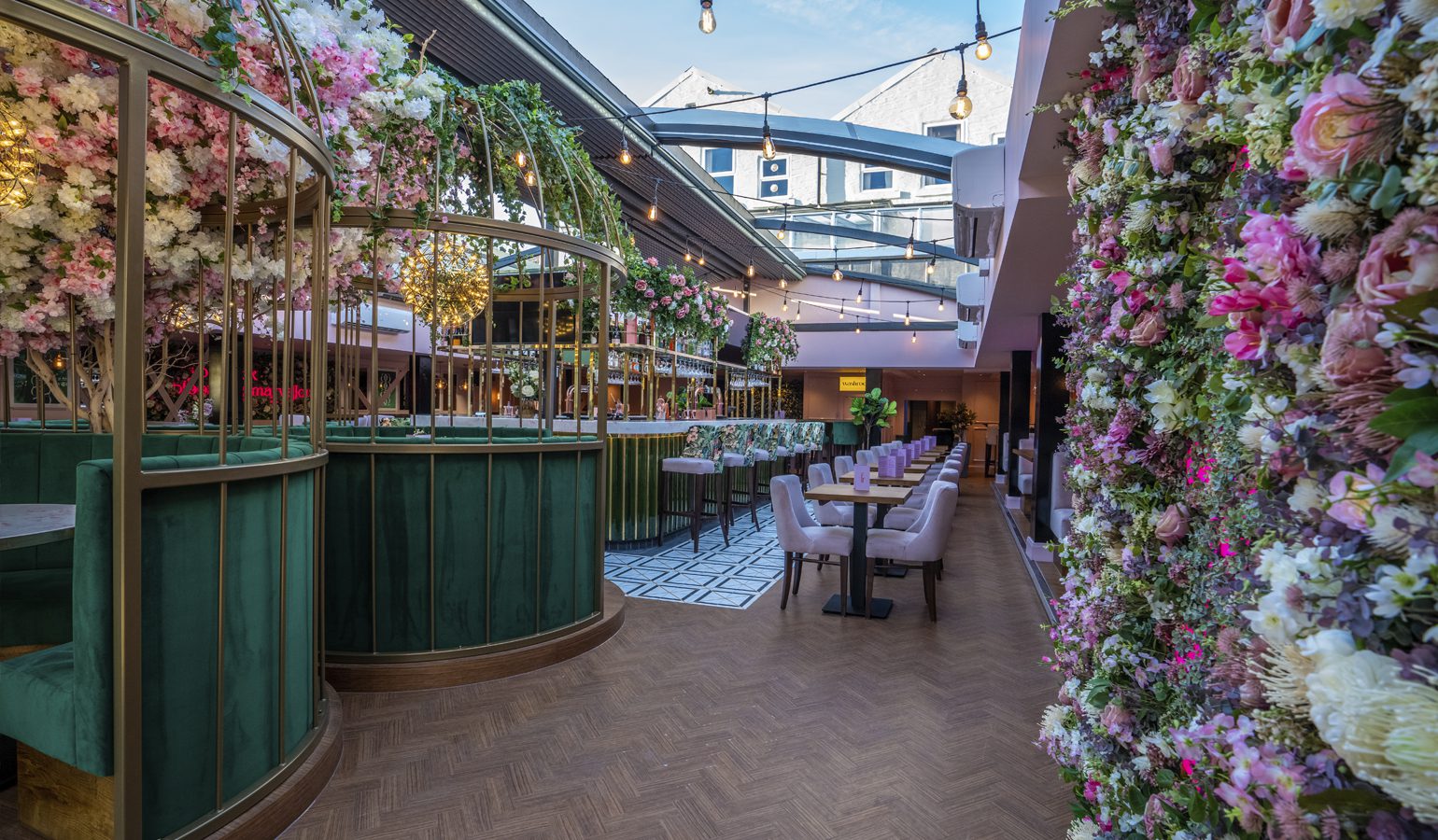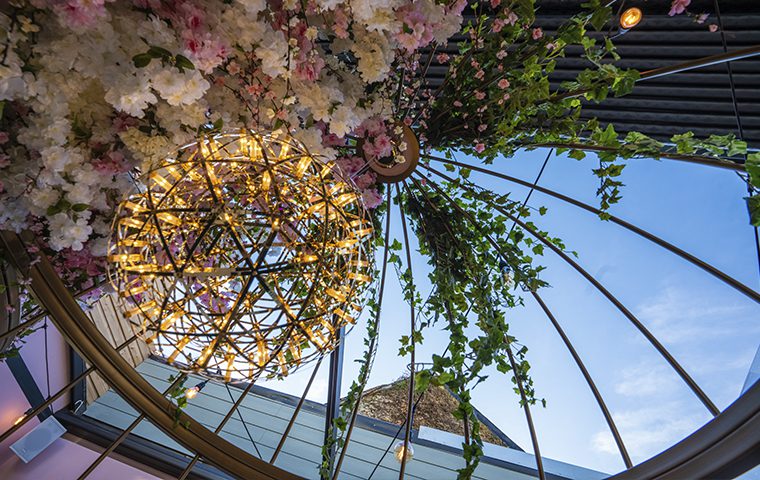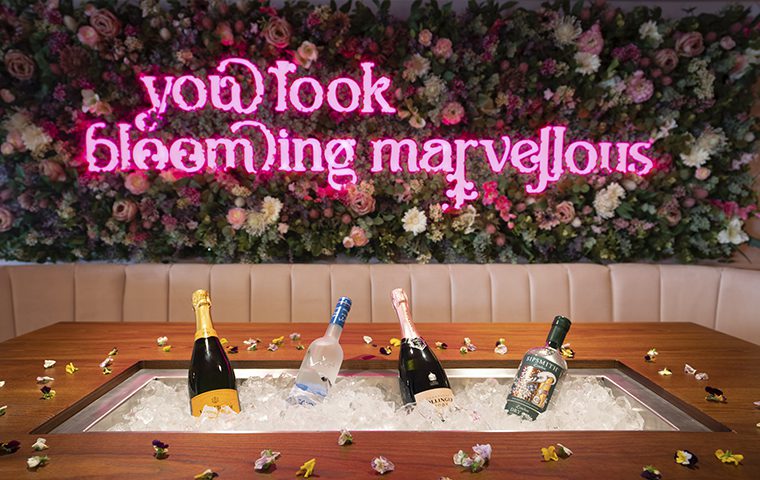 OUTDOOR DINING
Dawnvale was tasked with converting the beer garden and ground floor of the nightclub into an opulent, biophilic cocktail lounge. After the structure was erected, a fully retractable roof was installed allowing the flexibility of opening on sunny days for al fresco dining indoors.
CENTRE ISLAND BAR
The island bar, completed with a mixture of marble, brass and tile, with an overhead bespoke brass gantry, is the heart of this striking venue. The blush semi-precious stone worktop is complimented by the handcrafted bottle green concave tiles fronting the bar.
THE SPACE
We worked closely with 4d to craft a captivating ambiance with textured walls and timber cladding. The space boasts plush velvet booths, marble tops, and eye-catching bird cage booths. The open raft ceiling adds intimacy, complemented by timber features that define seating areas.
PICTURESQUE VENUE
This trendy spot is a photo lover's paradise. The birdcage booths, seating seven, are a big draw. Adorned with flowers, neon signs, and a retractable roof, it's a top Instagram location. Get ready to snap stunning photos and create memories in this picturesque setting.