The team at Levi Roots originally came across Dawnvale when they were researching Southern Pride commercial meat smokers. They visited us to see our smokers in action, and to work on developing a menu of authentic food to be cooked on them.

After we impressed Levi Roots with our kitchen and bar concepts, they commissioned us to fit out their restaurant, bar and commercial kitchen. An extra challenge was the wood burning fire pit, acting as both a focal point for the restaurant and a functioning part of the cooking suite.
Name: Levi Roots Caribbean Smokehouse
Location: London
Website: caribbeansmokehouse.com
Scope: Bar + Restaurant Fit Out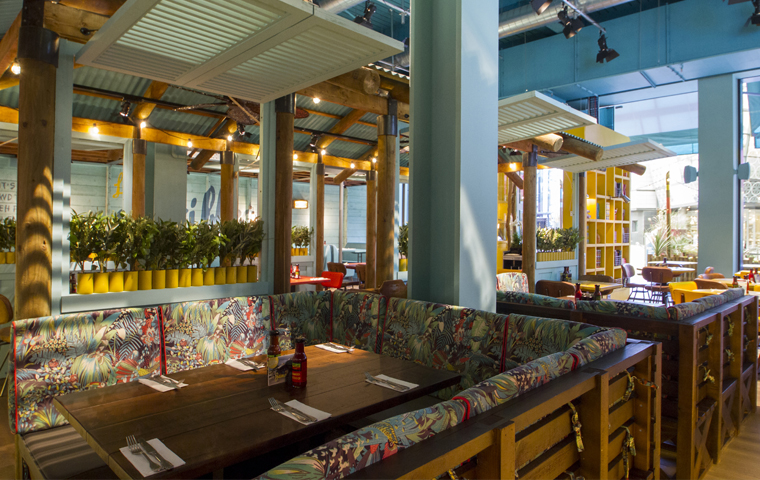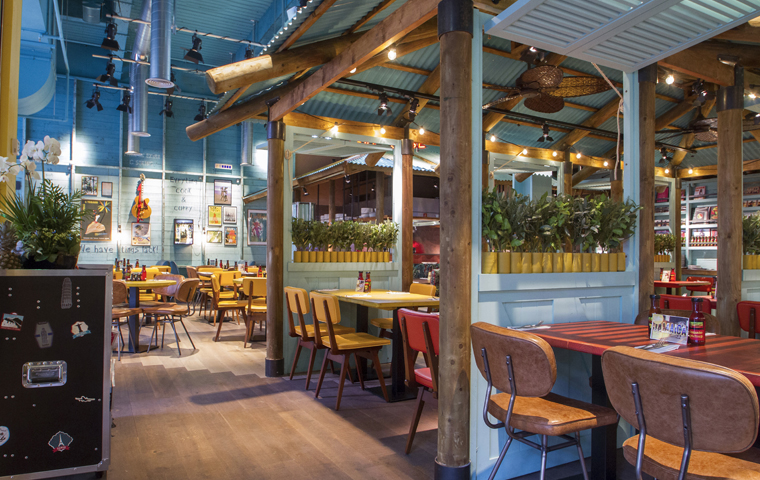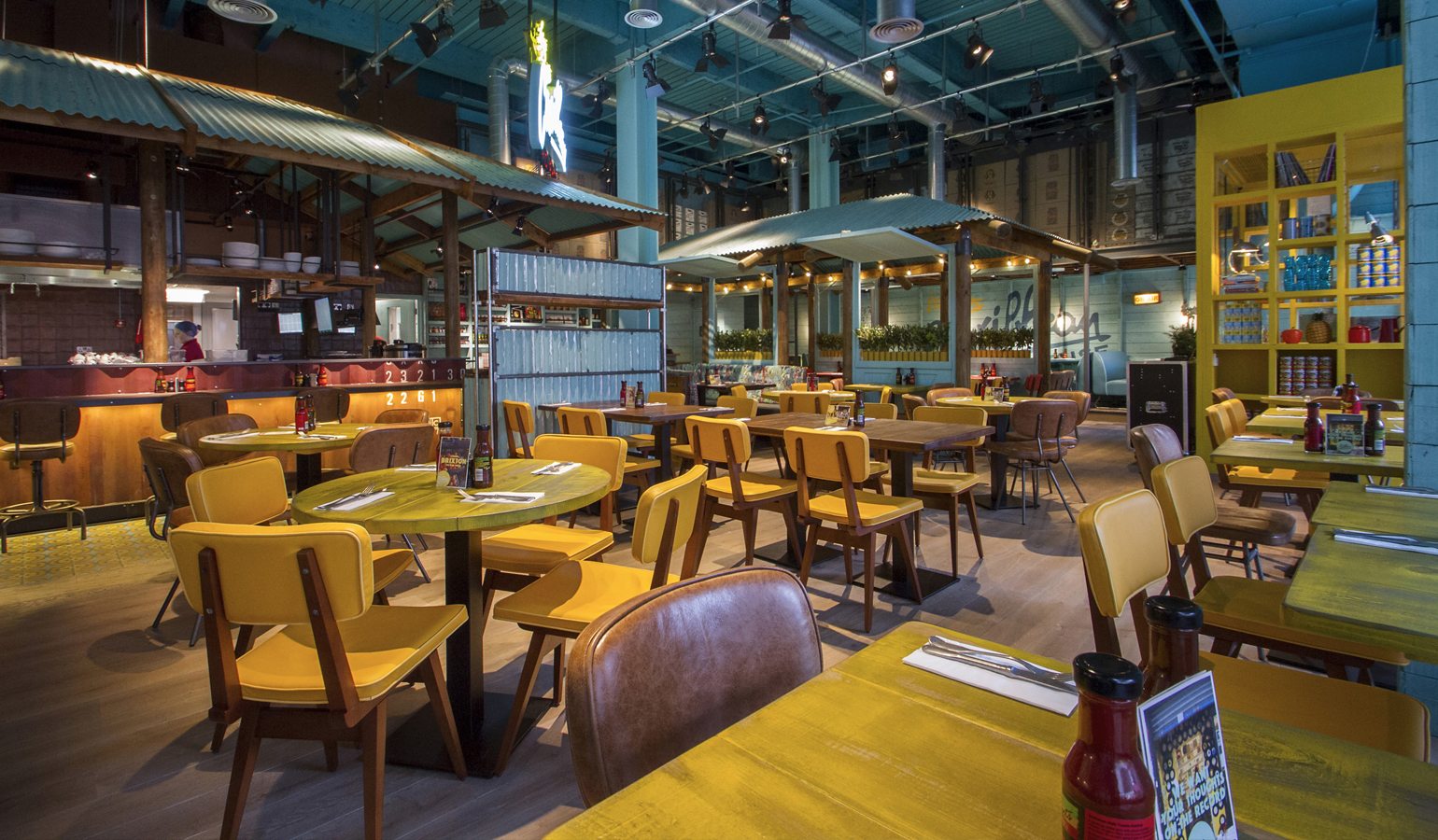 OPEN CENTRAL SERVERY
We created an open-plan, central island servery so diners at Levi Roots could enjoy the full experience of watching their food being cooked in the traditional way on the fire pit.
BESPOKE METALWORK
A big part of the authentic Jamaican look at Levi Roots is the distressed bespoke metalwork. Corrugated roofs crown the island theatre kitchen, which is clad in mild steel plates.
WOOD BURNING SMOKERS
A big challenge was to get two large wood burning smokers into the restaurant. We had to take them apart, install them early, and work round them for the rest of the job.
FIRE PIT + VENTILATION
We designed and built a wood burning fire pit that was commercially viable, compliant with health and hygiene regulations, and still authentic in look and function. We added specialist kitchen ventilation to remove smoke and odours.